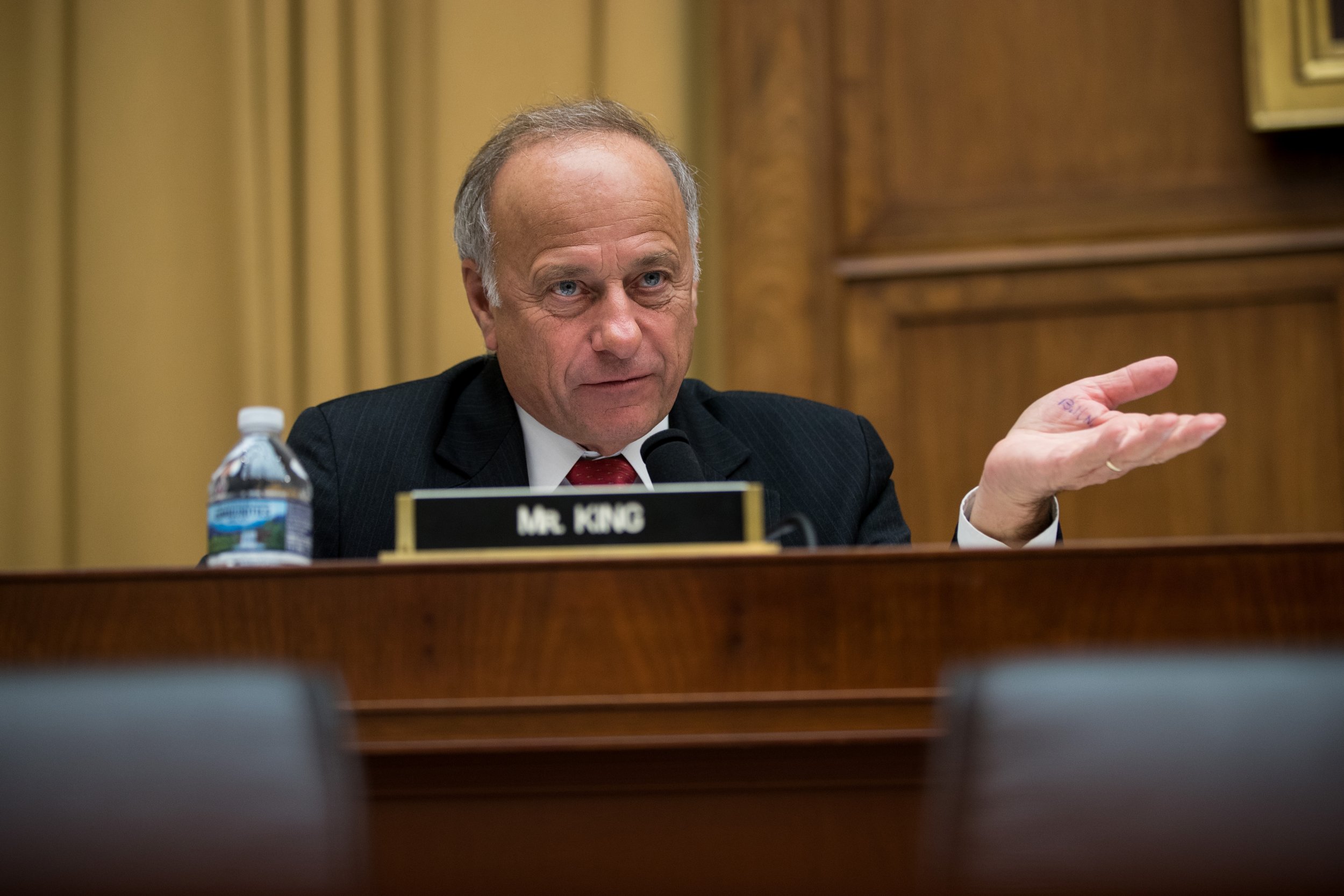 In 2017, Republican Representative Steve King, of Iowa, reportedly appeared on a podcast hosted by an alt-right propagandist who had been quoted as saying nonwhites are inferior. During his appearance, King railed against the Congressional Black Caucus, accusing it of hijacking Martin Luther King's message and morphing into a "grievance committee."
Steve King, who has faced serious accusations over perceived racist comments and for retweeting a Nazi sympathizer in June, was interviewed in September 2017 on the Freedomain Radio podcast hosted by Stefan Molyneux, according to CNN on Friday.
The Canadian Molyneux has a massive following on YouTube and for roughly two years "has encouraged thousands of people to adopt his belief in biological determinism, social Darwinism and non-white racial inferiority," according to the Southern Poverty Law Center.
During the 45-minute interview, King described the Congressional Black Caucus as "self-segregating" and said the caucus had altered King's movement in order to gain "special benefits" because of their race.
"They more or less hijacked his movement and turned it into their grievance committee and now they're pressing all of us for special benefits based upon race," King said according to CNN.
While invoking the words of late Senator Ted Kennedy of Massachusetts, King tied the country's changing demographics and immigration to national anthem protests by NFL players.
"Ted Kennedy said, 'This won't change the demographic makeup in America,' and he meant there'll be just as many Irish coming in as there used to be," King said. "And of course, that didn't turn out to be true. And now we have people kneeling on the sidelines at the pro football games out of disrespect to our flag and what it stands for."
King narrowly won re-election for a ninth term in Iowa's 4th Congressional District earlier this month when he fended off Democratic challenger J.D. Scholten, despite reports of King's inflammatory behavior and comments. King won with 50.4 percent of the vote to Scholten's 47 percent.
In August the congressman took a controversial trip to Europe sponsored by a Holocaust memorial organization. But, while there, King also gave an interview to an Austrian publication linked to the country's Freedom Party. He stressed that the U.S. already had enough diversity.
"What does this diversity bring that we don't already have?" King told Unzensuriert ("Uncensored"). "Mexican food, Chinese food, those things—well, that's fine. But what does it bring that we don't have that is worth the price? We have a lot of diversity within the U.S. already."
The Freedom Party was first started by a former Nazi officer decades ago, but King's trip was sponsored by From the Depths, which provided King travel for visiting Holocaust historical sites in Poland.
King has dismissed holding any sort of white nationalist views and said some European political parties were likely to have Nazi ties if their pasts were deeply explored.