Representative Steve King is determined to get back his congressional power that was stripped away by caucus leaders earlier this year after he defended white nationalism and white supremacy.
"It was a political lynch mob," King told Politico on Tuesday about his exile. "I had to let the blood cool. And the blood has now cooled, and now they don't want to be faced with the reality of what they've done."
The Iowa Republican was removed from committee assignments following his racist remarks in an interview with The New York Times in January. King told the newspaper that he didn't know why terms like white supremacy were unacceptable.
"White nationalist, white supremacist, Western civilization—how did that language become offensive?" King said. "Why did I sit in classes teaching me about the merits of our history and our civilization?"
Following the incendiary remarks, King was kicked out of his positions on the House Republican Steering Committee, the House Agriculture Committee and the House Judiciary Committee. Senate Majority Leader Mitch McConnell also slammed King and said his remarks have "no place in the Republican Party, the Congress or the country."
King is already facing at least three Republican challengers for the 2020 election. One of his opponents, Iowa State Senator Randy Feenstra has already outraised King during the first quarter of 2019.
But King told Politico this week that the GOP thinks "if they can keep the subject tamped down, that eventually it goes away. But each day that goes by, my patience gets thinner and thinner. And that means, then, I have to turn this up."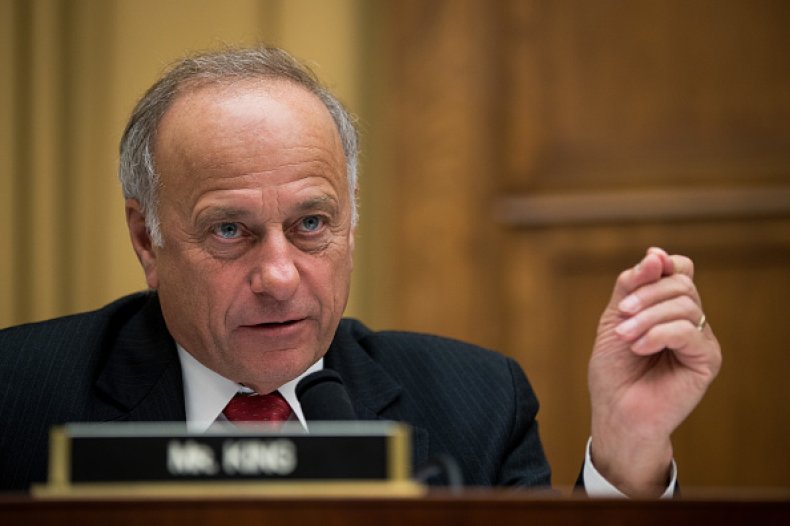 A handful of Republicans may come to King's aid in his bid to get back onto committee assignments, according to a Politico report published on Monday. The conservative lawmakers include Ralph Norman, Louie Gohmert, Paul Gosar and others.
Gohmert told the news outlet that the Times interview that sparked the debate was "unfair" in the way King was quoted.
The small group has been circulating a petition that would force the Republican Steering Committee to vote on whether or not to reassign King to his former position. The petition needed at least 25 signatures to bring the issue before the committee and at least 50 signatures in order to hold a vote.
"I don't want this to be the only thing I do in this Congress," King told Politico. "But it is something I will not let go of."