Colorado Man Who Doused Steve King With Cup of Water Won't Serve Jail Time, Gets Probation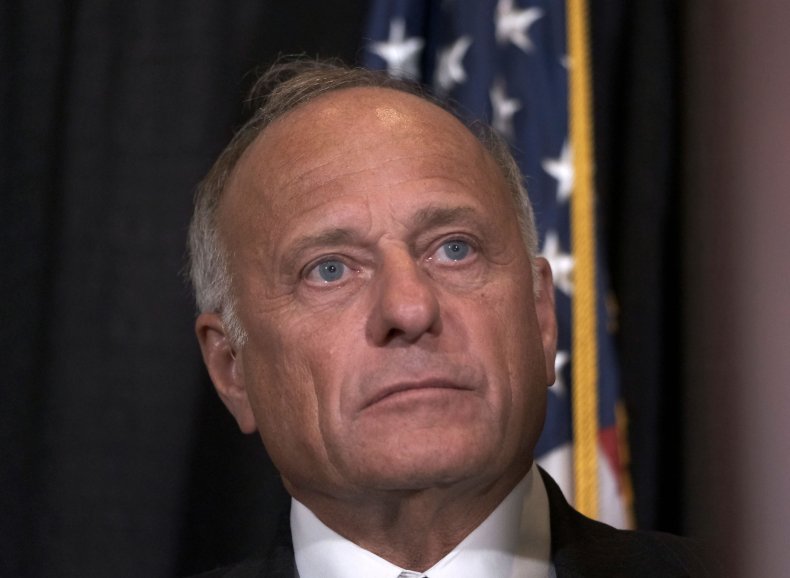 A 27-year-old Colorado man was sentenced Thursday to two years' probation and must perform 200 hours of community service for throwing a glass of water on Iowa Congressman Steve King.
Last March, Blake Anthony Gibbins, of Lafayette, approached a table at which King and several others were seated inside the Mineral City Mill & Grill in Fort Dodge, Iowa. After asking King whether he was indeed the Iowa congressman, Gibbins doused him with a cup of water.
Gibbins was charged in a criminal information in September with assaulting a U.S. congressman, which carries a potential term of imprisonment of one year. He pleaded guilty to the charge several days later pursuant to an agreement with the federal government.
"Congressman King did not consent to having water thrown on him, and having water thrown on him was offensive to Congressman King," Gibbins acknowledged in his plea agreement.
According to sentencing memoranda filed in the case, Gibbins lost his stepfather around one week before the incident, which put him in a state of emotional distress. Gibbins is now a full-time student studying "child welfare" and "adoptee rights-advocacy." He is an adoptee himself and hosts a YouTube channel discussing issues related to adoption.
The government had only requested that U.S. District Court Judge Leonard T. Strand impose a sentence of one year of probation.
Representatives for both Gibbins and King did not respond to requests for comment.
King is a notorious congressman whose frequent remarks on immigration have veered from dubious to racist.
In late 2017, he tweeted that "diversity is not our strength."
In an interview with The New York Times in January 2019, Kind made the following comment: "White nationalist, white supremacist, Western civilization — how did that language become offensive?"
House Republicans later removed him from his posts on the Judiciary and Agriculture committees.
After King met with Austrian white nationalists, the Republican congressman, who chairs the National Republican Congressional Committee, attempted to distance his party from King's behavior.
"Congressman Steve King's recent comments, actions, and retweets are completely inappropriate," Ohio Republican Congressman Steve Stivers said in a tweet. "We must stand up against white supremacy and hate in all forms, and I strongly condemn this behavior."
King responded with a statement honoring Americans "with all our races, ethnicities, and national origins." However, he deemed the criticisms of him, "attacks," which he claimed were "orchestrated by nasty, desperate, and dishonest fake news."
He was re-elected to his House seat by a margin of 3 percentage points over his Democratic opponent, J.D. Scholten, in the November midterms.
The quote attributed to King in the Times story was one he fiercely disputed. He claimed he was "simply trying to ask when the phrase 'Western Civilization' had gained a pejorative connotation."