Steve Martin Has Discovered Etsy. 5 Stores Right Up His Vintage Loving Alley
Steve Martin is now an Etsy shopper.
The actor, comedian and Grammy-winning Banjo player experienced a revelation on Monday when he stumbled upon the e-commerce website that specializes in all things vintage and handmade.
"I have just discovered Etsy. Goodbye," Martin tweeted.
It didn't take long for him to start tossing items into his online shopping cart either.
"Men's bags. See ya later," he wrote, later adding, "Uh oh. Reversible belts."
When one of Martin's followers suggested that he investigate the old-school lunch pails with images of cows painted across the front, naturally, the Texas native was all about it. "Sold!" he wrote in response.
Bags, belts and lunch boxes are just a few of the fun vintage finds Martin and the millions of others who shop Esty can find on the site. There are quite literally thousands of shops selling thousands of items, ranging from '80s apparel to antique lampshades. We've compiled a list of a few favorites worth looking into if, like Martin, consignment and vintage finds is your thing.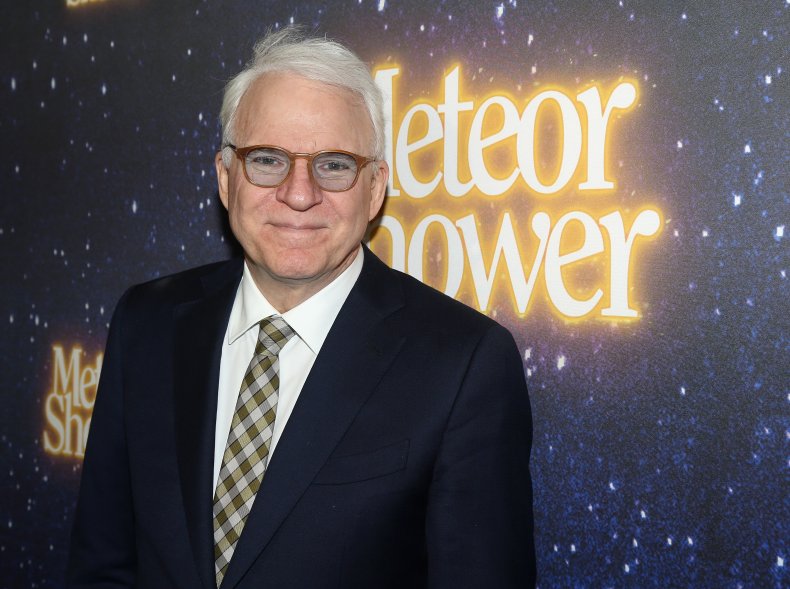 When it comes to the clothing of the past, there's almost nothing that can't be found on the Etsy shop 86Vintage86. Those reversible belts Martin was eyeing? While we can't be too sure if this particular shop was where he found them, 86Vintage86 certainly has plenty for the taking. Other cool and nostalgic items available on the online retailer include earrings and pendants that look like they're straight out of your grandmother's jewelry box, brass fishing buckles, Jefferson Starship 1976 tour t-shirts, vintage Harley-Davidson leather biker vests, Lee denim pieces from the 1970s, luggage and much more.
Do you love all things rustic and refurbished? If so, Hunt and Found is your Etsy haven. The shop's owner basically takes old vintage finds and repurposes them to create new statement furniture—like, for instance, an antique egg basket that could now be used for decorative home storage.
On this bohemian vintage shop, you'll find gems like antique brass candelabras and colorful depression glass and Scandinavian needlepoint rugs that look like they may have been woven by the Norse goddess Freya herself.
If high-fashion finds are your thing, look no further than Persephone Vintage. You're in need of a mohair sweater straight out of a 1960s catalog? You'll find them there. Sheepskin fur? Silk pleated skirts? Boned bustiers? A string of pearls? Kitten heels? It's all there.
Bar signs, police and fire department signs, park and garden signs, stop signs, yield signs, even signs with names of states and beaches and places can all be found on the The Lizton Sign Shop. Truly, there are signs galore—most of which are antique, although customers can purchase custom signs by requests.