Steve McQueen's Birthday: His 15 Best Movies Ranked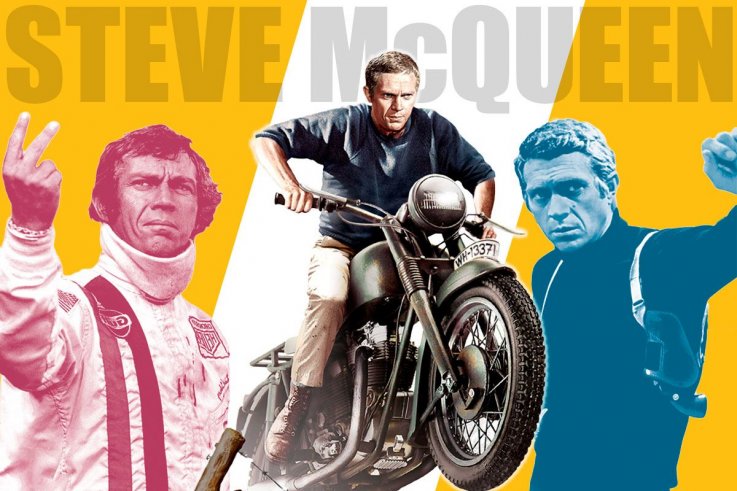 The quintessential Hollywood man's man, Steve McQueen was perhaps only rivaled by Clint Eastwood, Paul Newman or Robert Redford in his charismatic depiction of the blue-collar action anti-hero. An icon of 1960s counterculture, McQueen rose from difficult circumstances to become the biggest star in Hollywood.
Born in 1930 in Indiana, McQueen spent his childhood shuttling between his mother and his grandparents, dabbling in juvenile delinquency and spending time in reform school. He enlisted in the Marines in 1947 and was punished for going AWOL to spend time with a girlfriend. After an honorable discharge, he found himself bartending in New York, where he landed his unlikely first acting gig—"$40 a week to say only 'Nothing will help' in Yiddish," according to the Los Angeles Times.
He moved to L.A. aged 25 to seek work in Hollywood. He got his first leading role three years later when he was cast in indie B-movie horror flick The Blob. He was subsequently cast in TV westerns, raising his profile and cementing his star persona as a rebellious tough guy.
He was cast in Never So Few and The Magnificent Seven before landing what was perhaps his most famous movie role—1963's The Great Escape. McQueen played The Cooler King in the fictionalized account of a POW escape. The movie was an instant hit and made McQueen a bona fide star.
McQueen was modest about his talents: "I'm not a great actor—let's face it," he once said. "I don't have a great deal of scope. There are certain things I can do, but when I'm bad, I stink. There's something about my shaggy dog eyes that makes people think I'm good. I'm not all that good."
Hollywood disagreed. In 1966 he received an Oscar nomination for his work in The Sand Pebbles, a war film set in 1920s China. In 1968 he broke ground for his car chase scenes in action thriller Bullitt; a real-life racing fan, McQueen performed some of the iconic driving himself, and went on to make a film about the Le Mans 24-hour race.
By the early 70s he was the highest paid actor in the world, although he seemed more interested in motor racing and only acted sporadically. Sadly, the actor wasn't able to enjoy the pinnacle of his success for long. In 1979 he was diagnosed with pleural mesothelioma, a cancer linked to asbestos exposure. He died the following year aged just 50.
On what would have been The King of Cool's 89th birthday, Newsweek looks back on his 15 best movies according to data from critical aggregation websites Rotten Tomatoes, Metacritic and IMDb.