Steve Miller Blasts Rock and Roll Hall of Fame — At His Own Induction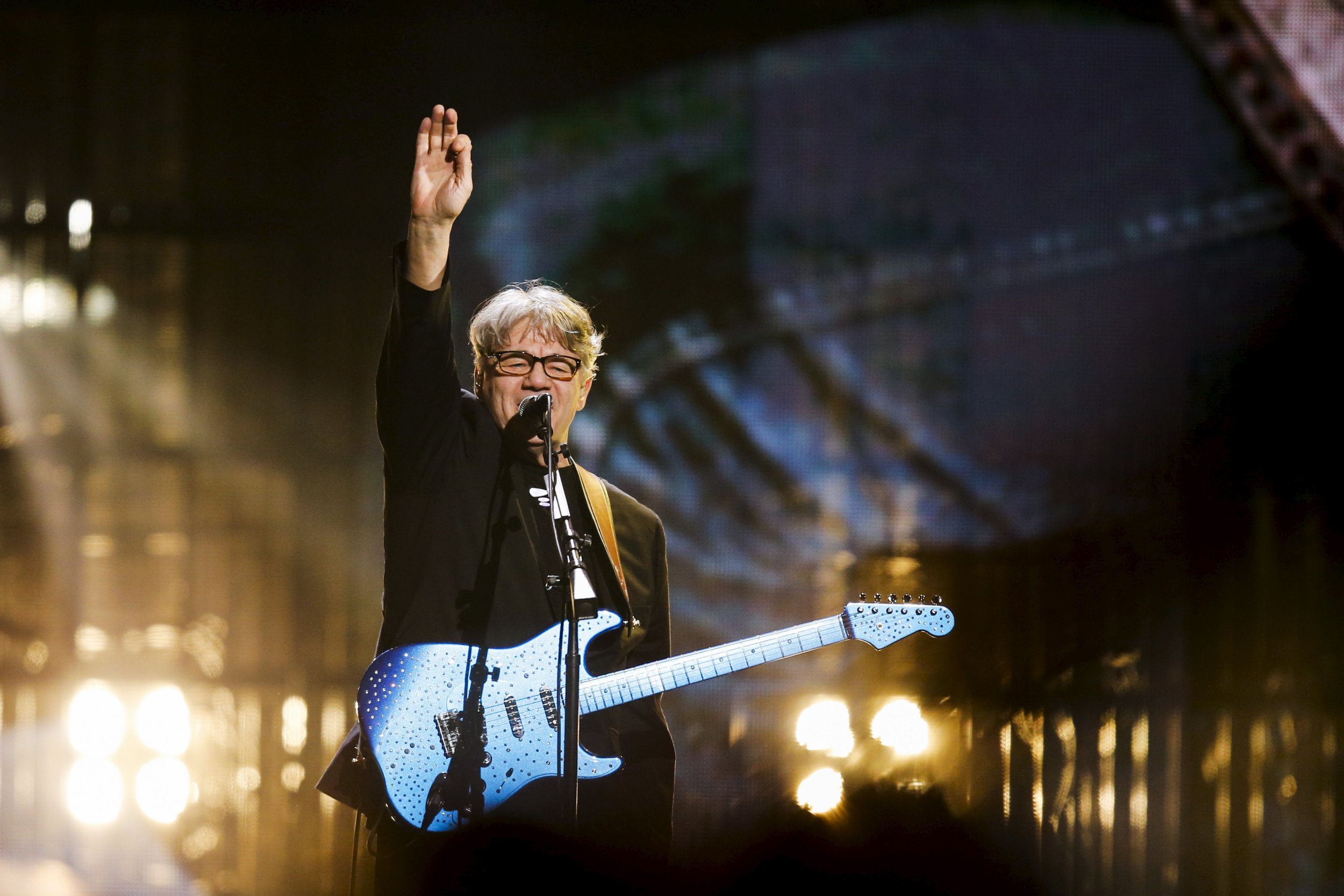 Legendary guitarist Steve Miller "felt like I was in a bullshit reality TV show" when he found out he was being inducted into the Rock and Roll Hall of Fame, he said Friday in a backstage interview with the Associated Press. And Miller was only a bit more gracious on stage.
The classic rocker was one of six artists welcomed into the Rock Hall Friday, along with songwriter Bert Berns and the bands N.W.A., Deep Purple, Chicago and Cheap Trick. N.W.A. generated some buzz when band members addressed whether their music should be considered "rock 'n' roll"—"The question is: 'Are we rock 'n' roll?" Ice Cube posited, "And I say 'you goddamn right we rock 'n' roll.'" But the testier commentary came from Miller, who after a rambling speech littered with his own past accomplishments and a name-dropping soliloquy of famous artists he came up with turned his attention to the Hall itself.
"To the Rock and Roll Hall of Fame, I thank you for your hard work on behalf of all musicians, and I encourage you to keep expanding your vision," Miller said. "To be more inclusive of women, to be more transparent in your deals with the public, and most importantly to do much more to provide music in our schools."
Backstage, Miller added that the Hall "makes it so difficult for the artists. It's time for them to turn it over to new people. I've said this about the Rock and Roll Hall of Fame for 30 years."
Miller isn't the first to criticize the Hall of Fame, whose limited selection process draws the most heat from skeptics, largely because those who do the choosing — founder Jann Wenner, former foundation director Suzan Evans and writer Dave Marsh — aren't themselves musicians.
In a statement provided to Newsweek, the Hall responded: ""Rock and roll can ignite many opinions. It's what makes it so great. The Rock & Roll Hall of Fame was honored to induct Steve Miller tonight and congratulates him."