Treasury Looking Into Steve Mnuchin's Plane Requests for Honeymoon and Day of Eclipse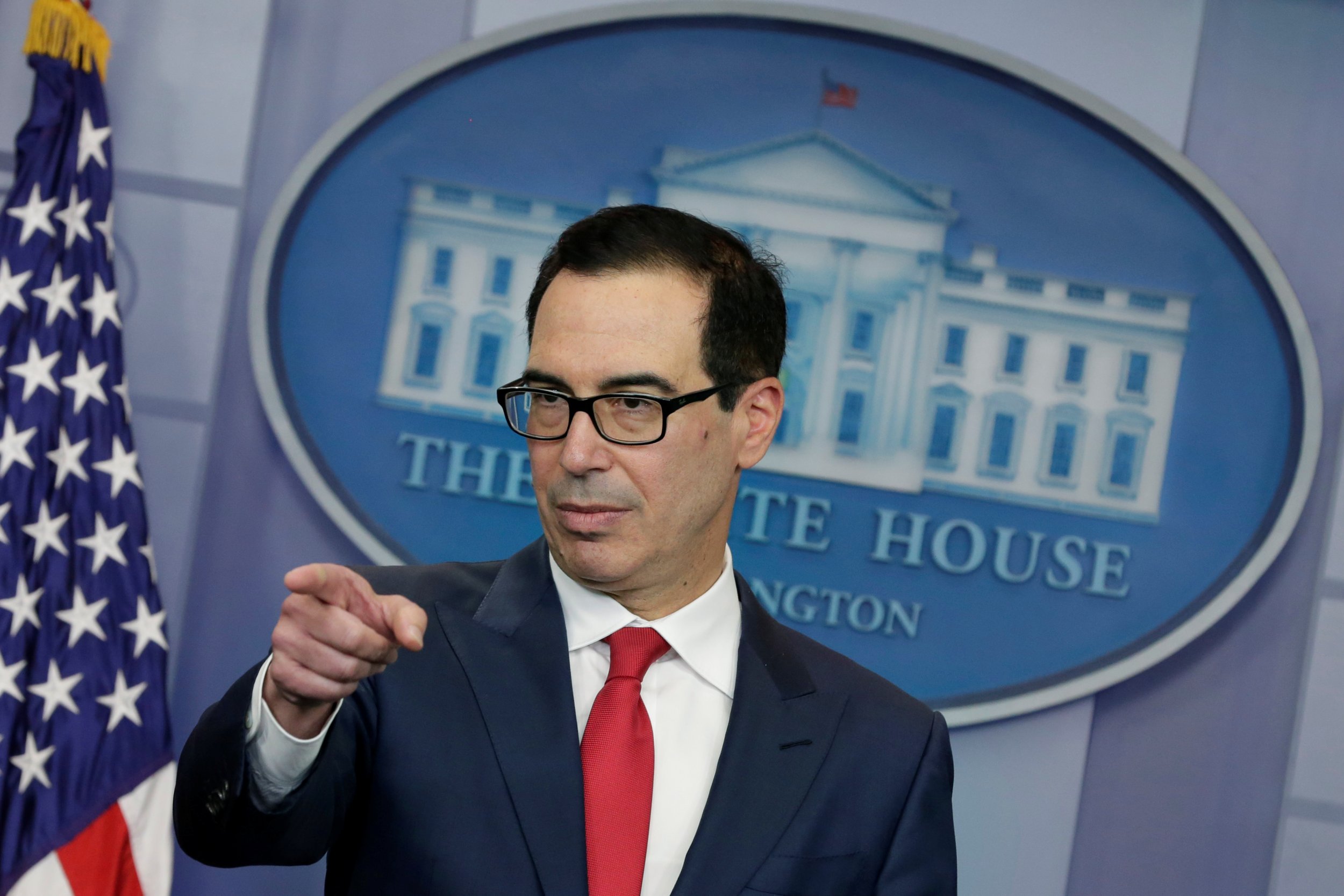 Treasury Secretary Steve Mnuchin is facing questions over claims of improper use of public resources for a second time, after reports that he requested a government plane to take him on his honeymoon.
According to ABC News, a request was submitted in writing for a $25,000 dollar per hour U.S. Air Force Jet to take Mnuchin and his wife, Scottish actress and model Louise Linton, on their honeymoon to Scotland, France and Italy earlier this summer.
Mnuchin's request was denied.
An official within the Treasury Department told the network it had started an official "inquiry" into the travel request for the honeymoon trip.
This would mark Mnuchin's second inquiry over the issue of travel. The treasury secretary also triggered a review of his travel arrangements when he used a government jet on a trip to Louisville and Fort Knox, Kentucky last month.
That inquiry focuses on whether Mnuchin took advantage of the trip to take in the solar eclipse from a prime position. Mnuchin's office has denied the claim about eclipse-watching, saying that the visit was for meetings on tax reform.
A treasury spokesperson told ABC that Mnuchin lodged his honeymoon travel request out of a desire to uphold security standards.
"The Secretary is a member of the National Security Council and has responsibility for the Office of Terrorism and Financial Intelligence," the spokesman said in a statement.
"It is imperative that he have access to secure communications, and it is our practice to consider a wide range of options to ensure he has these capabilities during his travel, including the possible use of military aircraft."
They added that use of a government jet was ultimately deemed "unnecessary" because other secure means of communication were available.
Mnuchin, an independently wealthy former Goldman Sachs banker who later worked as finance chairman on Donald Trump's presidential campaign, was confirmed as treasury secretary in February.