Steve Mnuchin: Horse Manure Christmas Box Forces Bomb Squad To Treasury Secretary's LA House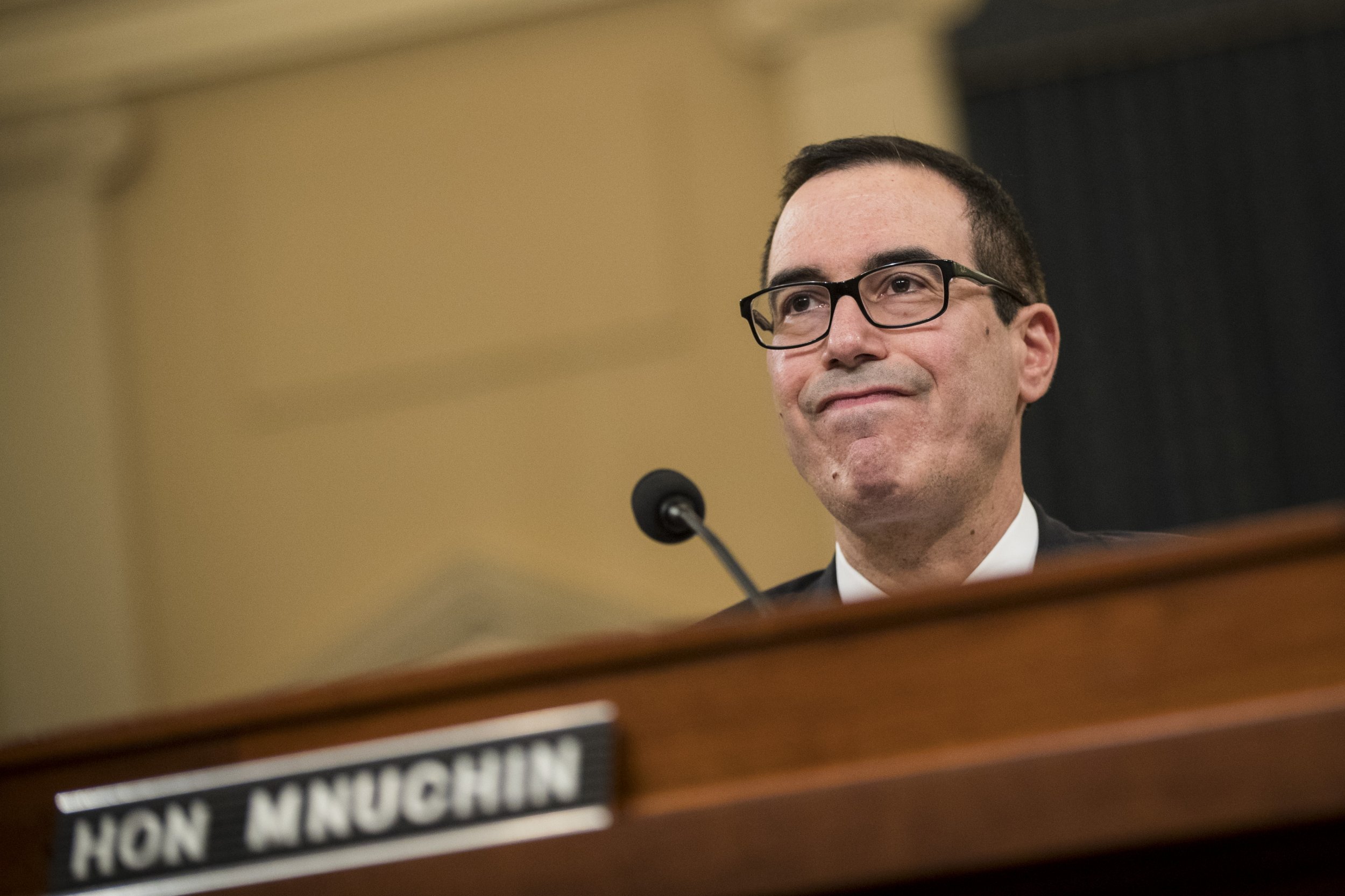 A bit of horseplay forced the hand of a Los Angeles bomb squad Saturday night after a suspicious Christmas gift-wrapped package was found on the doorstep of the Bel-Air home of Steve Mnuchin.
The package was filled with horse manure, the Los Angeles Police Department confirmed. It was found by a neighbor on the U.S. Treasury Secretary's driveway at around 5.30 p.m.
Investigators cleared the package of any dangerous content by 8 p.m. The Secret Service was also involved in examining the horse excrement, because of Mnuchin's role as a cabinet member for President Donald Trump.
On NBC New's local LA affiliate, aerial footage showed police inspecting a box covered in wrapping paper.
Sources told NBC that the package included a Christmas card that referenced Mnuchin and Trump. They did not specify the contents of the card.
They did disclose that the package was labelled as coming from "the American people."
Mnuchin has served as Trump's finance chief during the presidential campaign. He has had a career in banking and finance, and previously worked for Goldman Sachs.
His wife Louise Linton courted controversy earlier this year when she appeared to disparage a woman on Instagram for having less money than herself and her husband. The couple were also roundly mocked when they appeared in a photograph holding sheets of new dollar bills to show off Mnuchin's signature on the note.