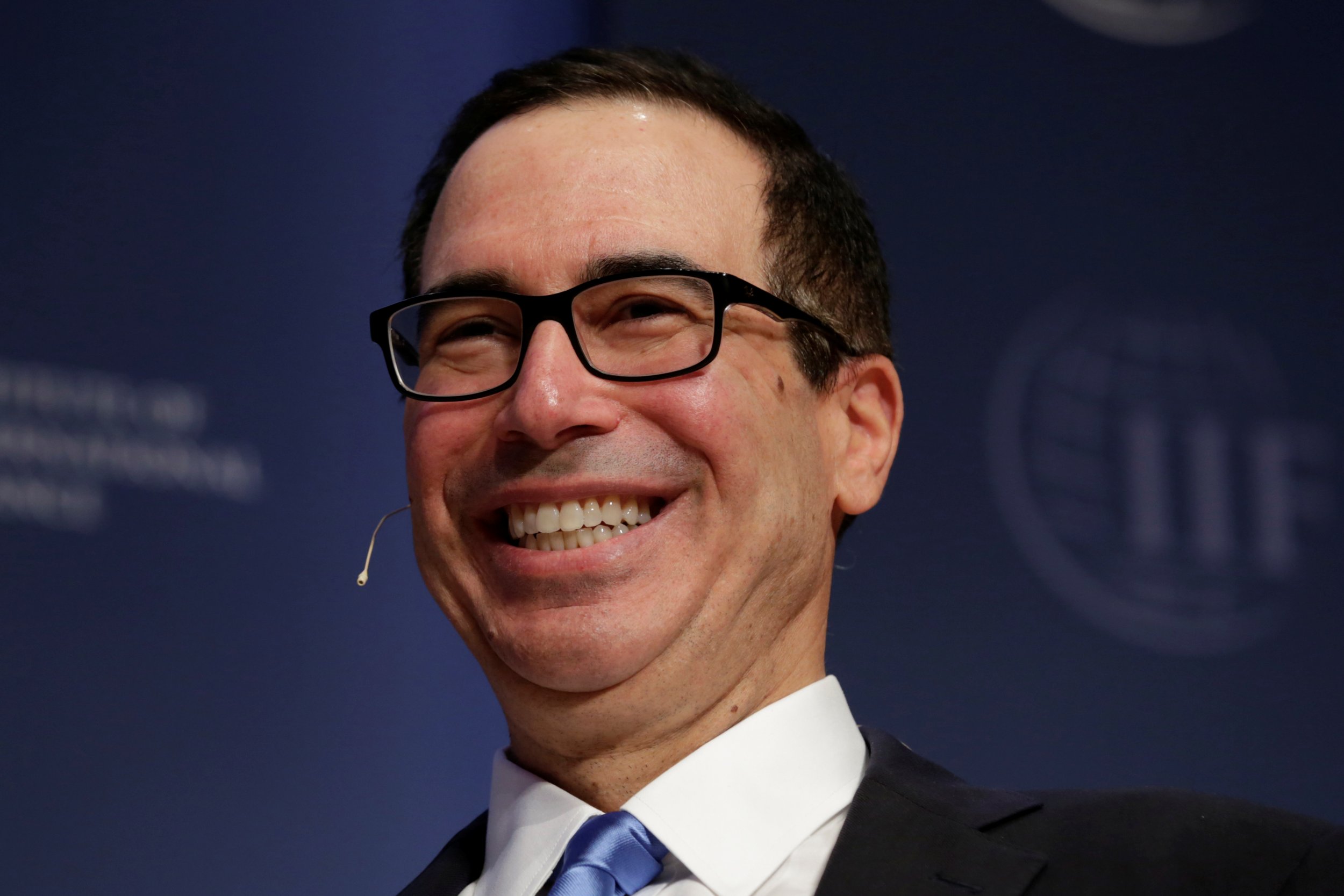 The day of the Great American Eclipse, Secretary of the Treasury Steven Mnuchin and his wife, Scottish actress Louise Linton, flew to Kentucky on a government plane. Their trip drew attention after Linton posted a lengthy, blistering response to a woman who commented disapprovingly on Linton's much-criticized Instagram post of the flight. (Linton later apologized for her reaction after making her account private and admitted her own response was "condescending.")
The controversy and coverage the comment generated led to further scrutiny of the couple's trip to Louisville and Fort Knox on August 21. A watchdog group sued the federal government for records of Mnuchin's trip on the suspicion of "misuse of government resources."
Now, speaking on the allegations that Mnuchin and Linton used a government plane for an eclipse-viewing trip, Mnuchin claimed that, as a New Yorker, he had no interest in the eclipse: This was his implicit defense against the accusation that he used government funds to watch the eclipse up-close within the path of totality.
"You know, people in Kentucky took this stuff very serious," Mnuchin said, according to a Politico report. "Being a New Yorker...I was like, the eclipse? Really? I don't have any interest in watching the eclipse.'"
Many New Yorkers did, in fact, have an interest in watching the eclipse.
As many local outlets reported, stores throughout the city quickly sold out of eclipse-viewing glasses, and New Yorkers gathered in droves in the city's public spaces to watch the moon block out the sun.
New Yorkers' level of interest in the solar eclipse aside, there still remains the matter of Mnuchin's request to use a government plane to fly himself and Linton on their honeymoon to Europe.
Mnuchin has claimed that his use of government aircraft, which costs about $25,000 an hour, was due to a need for a "secure communications facility" while traveling. His staff has since been able to meet this need by other means, he said.
Both the flight to Kentucky and the honeymoon request are under review by the Treasury Department's inspector general.