Steve Mnuchin's Former Bank in $89 Million Settlement Over Reverse Mortgages Claim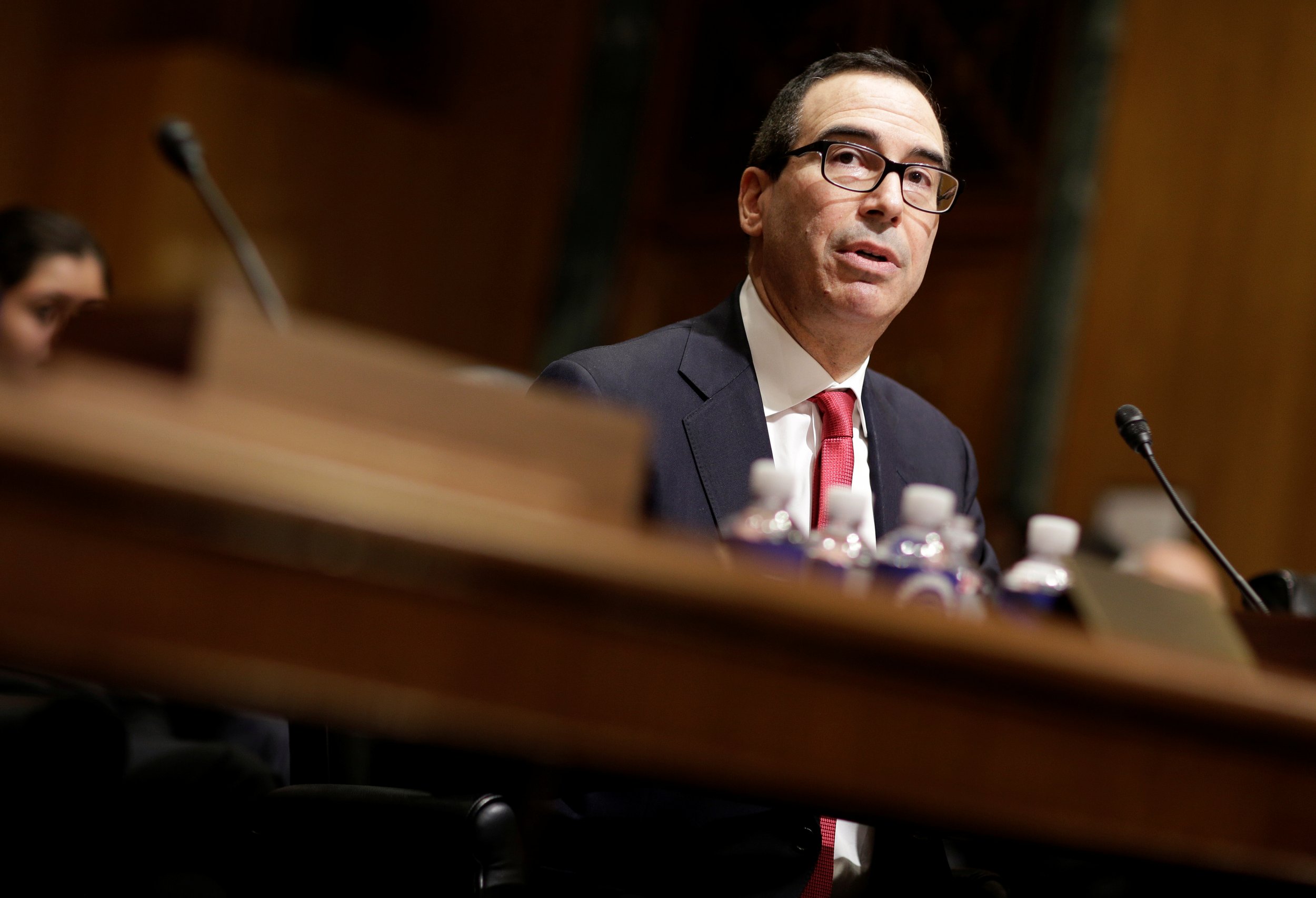 U.S. Treasury Secretary Steven Mnuchin's former bank agreed to pay $89 million to settle allegations it wrongfully sought payments from a federally insured reverse mortgage program, the U.S. Department of Justice said on Tuesday.
Austin, Texas-based Financial Freedom, once a unit of OneWest Bank, obtained insurance payments for interest from the U.S. Department of Housing and Urban Development (HUD), despite mortgage holders being ineligible for them, according to the settlement agreement.
With reverse mortgage loans, seniors borrow money against the equity they have built in their homes. To protect lenders, HUD provides mortgage insurance through a program administered by the Federal Housing Administration.
The government accused Financial Freedom of seeking to obtain certain insurance payments between 2011 and 2016, although it did not meet deadlines for property appraisals, claims submissions and foreclosure proceedings.
Financial Freedom was a unit of OneWest, a bank formerly known as IndyMac, a failed lender Mnuchin and his investor group acquired in 2009 and rebranded.
The bank foreclosed on more than 36,000 homeowners, leading housing advocates to dub it a "foreclosure machine."
Financial Freedom was a division that handled loans to seniors. Mnuchin grew OneWest into Southern California's largest lender and sold it for $3.4 billion to CIT Group Inc in 2015.
At his confirmation hearing, Mnuchin denied that he ran a "foreclosure machine." He said he was committed to loan modifications intended to stop foreclosures.
A spokeswoman for the Treasury Department had no immediate comment on the settlement.
CIT, which did not admit liability, said in a filing on Tuesday that it cooperated with the government after receiving subpoenas from HUD's Inspector General in 2015.
Sandra Jolley, a consumer advocate and whistleblower in the case, will receive $1.6 million for her role in the probe.
Her attorney, David Scher, said the settlement was the tip of the iceberg when it came to wrongdoing by reverse mortgage companies. He said he hoped the investigation would continue.
New York attorney general Eric Schneiderman has probed Financial Freedom over complaints it deliberately targeted seniors with dementia and other memory-loss, Reuters reported in January, citing a person familiar with the matter.
Schneiderman's office did not respond to requests for comment on the status of the probe.
CIT disclosed it received a subpoena from Schneiderman in the second quarter of 2017, and said it was preparing to respond. A CIT spokeswoman declined to comment on any broader probes of wrongdoing by reverse mortgage companies.