RNC Finance Chairman Steve Wynn Resigns Amid Sexual Assault Allegations
Republican National Committee finance chairman Steve Wynn has stepped down amid allegations of sexual misconduct on Saturday.
The decision followed a report released on Friday from the Wall Street Journal alleging that Wynn engaged in sexual harassment.
"Today I accepted Steve Wynn's resignation as Republican National Committee finance chair," said RNC chair Ronna Romney McDaniel, Politico reported.
The Wall Street Journal describes a manicurist who, in 2005, left an appointment in Wynn's office and told multiple people that Wynn pressured her to remove her clothes and lie on his massage table in his office. She told the Las Vegas casino mogul she didn't want to have sex, but he convinced her to do so against her will, according to the Journal.
Wynn, 73, ending up paying her a $7.5 million settlement, according to multiple anonymous sources who spoke to the Journal. The former finance chairman denied the allegations in a statement to the Journal and blamed his ex-wife for instigating them.
"We find ourselves in a world where people can make allegations, regardless of the truth, and a person is left with the choice of weathering insulting publicity or engaging in multi-year lawsuits. It is deplorable for anyone to find themselves in this situation," he wrote in a written statement.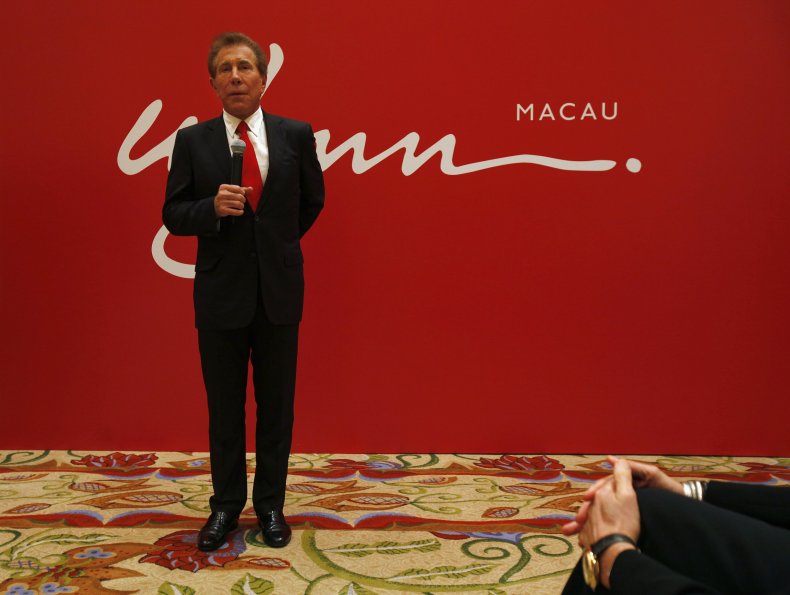 Wynn, President Donald Trump's foe-turned-friend, was at one point Trump's casino-business rival. Trump has previously called Wynn an "underachiever," according to The Daily Beast.
"He's an incompetent…all hat, no cattle," Wynn told The Wall Street Journal in 1996.
Their relationship took a different direction by 2016. Trump called Wynn a "great friend" and valued his advice. After Trump's election, Wynn became the finance chairman of the Republican National Committee. He was scheduled to host a party commemorating the anniversary of Trump's inauguration success in January 2018 alongside RNC Chairwoman Ronna Romney McDaniel, according to The Hill.