Steve Wynn's Ex-Wife Elaine Denies Leaking Damaging Sexual Misconduct Allegations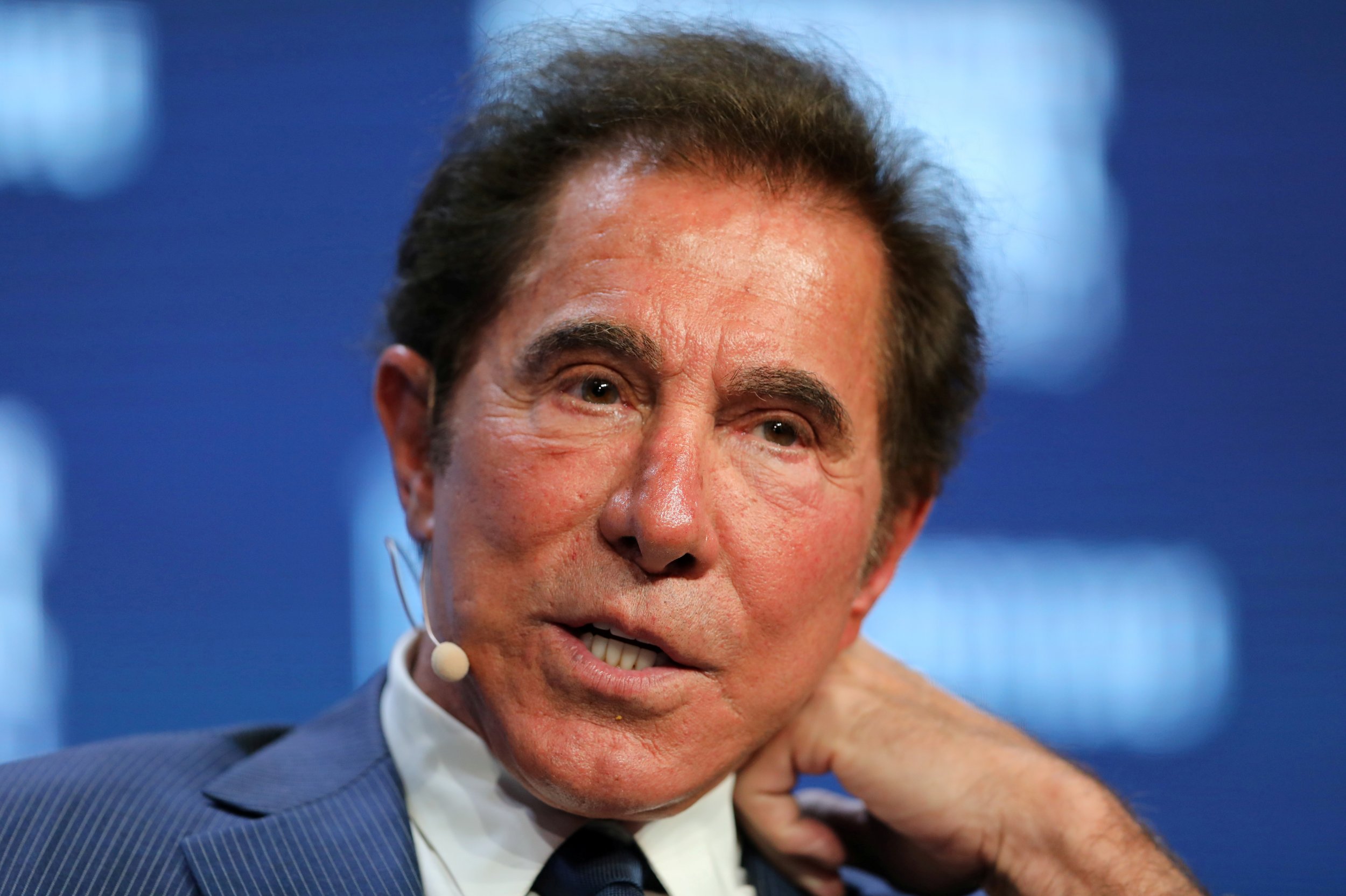 Former first lady of Las Vegas Elaine Wynn has denied being the source behind the Wall Street Journal report that accused her ex-husband, casino mogul Steve Wynn, of sexual misconduct dating back decades.
Steve Wynn blamed Elaine for the report shortly after it was released on Friday, claiming it was the "continued work of my ex-wife Elaine Wynn, with whom I am involved in a terrible and nasty lawsuit in which she is seeking a revised settlement."
Elaine Wynn declined to comment on the accusation through a spokeswoman, but her lawyers denied in court on Monday that she was behind the report, according to Bloomberg. Her attorney Mark Ferrario said, "They're just trying to take the focus off of what is really going on."
Wynn is being accused of pressuring his employees for sex and reportedly paying a $7.5 million settlement to an employee over harassment allegations.
The 76-year-old casino mogul stepped down from his position as Republican National Committee finance chairman on Saturday. He was appointed to the position by President Donald Trump. His replacement has not yet been determined.
Wynn has donated over $2.5 million to the Republican Governors Association in the past six years. He has also donated $248,000 to the RNC since 2013.
The allegations against Wynn and his prior involvement with the Republican Party have caused a stir among Democrats, who were criticized by Republicans for their connections to Harvey Weinstein.
Wynn continues to deny the Wall Street Journal report.
"The idea that I ever assaulted any woman is preposterous," Wynn said.
"We find ourselves in a world where people can make allegations, regardless of the truth, and a person is left with the choice of weathering insulting publicity or engaging in multi-year lawsuits," he continued.
The Journal contacted 150 people for its story.
The couple was divorced in 2010. Elaine Wynn, through a spokesperson, denied ever seeking to renegotiate her divorce settlement.
Steve Wynn has lost $463 million since the harassment and assault allegations were reported. Shares of Wynn Resorts have dropped almost 19 percent, according to Axios.