New Steven Avery Blood Spatter Tests Prove He Was Framed, 'Making A Murderer' Attorney Exclusively Says
The Wisconsin man whose conviction was portrayed in the popular Netflix documentary Making a Murderer was framed for the 2005 crime, his defense attorney told Newsweek, citing new experiments she conducted with a bloodstain expert.
The experiments are among multiple tests overseen by attorney Kathleen Zellner to demonstrate flaws in the prosecutors' original murder case against Steven Avery. In 2007, he who was found guilty of killing a woman, in part because his blood was found in the Toyota SUV she had driven to the Avery family's auto salvage yard.
"The experiments show the blood in the RAV4 was planted," said Zellner, who was not involved in Avery's original case, which was grippingly portrayed in the Netflix series. "We're not saying the cops planted it; we're saying the killer planted the blood."
Zellner and bloodstain pattern analyst Stuart James re-created as much of the actual scene as possible—with the lawyer and expert using real blood from a volunteer, the actual sink from Avery's trailer and a RAV4 of the same make and model as the victim's.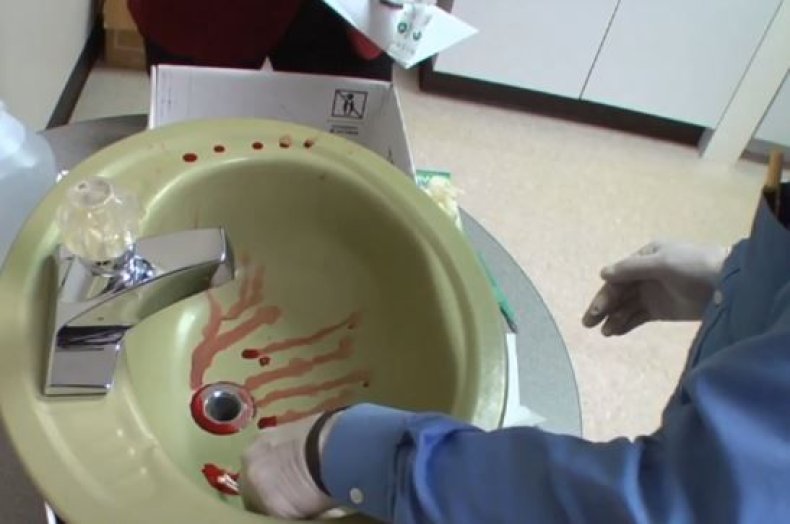 Prosecutors said Avery fatally shot Teresa Halbach, burned her body and then drove her RAV4 to a corner of the yard, leaving his blood in multiple places inside the vehicle.
But the new experiments undermine those claims, Zellner said.
For one thing, flakes of blood were found on top of the driver side's carpet floor. But in their experiment, Zellner and James hypothesized it could not have been Avery's because fresh blood would have soaked into the carpet instead of sitting as flakes on top of the fibers.
To prove this, they transferred two samples of blood from Avery's sink to the RAV4, first a sample of blood that had been allowed to dry on the rim of Avery's sink and then a sample of fresh blood from the sink.
The liquid blood soaked into the car's carpet. The dried blood remained on top of it, casting doubt on the prosecutors' claim that Avery bled directly from a cut finger into the car.
"The bloodstains belonging to Mr. Avery are consistent with an explanation other than Mr. Avery being in the RAV4 and depositing his blood in those locations with his actively bleeding cut finger," James wrote in an affidavit filed with the court.
Zellner was more succinct.
"The killer took the blood out of the sink," she told Newsweek.
In a court filing last month, Zellner identified two alternative suspects: Avery's nephew Bobby Dassey and brother-in-law Scott Tadych–both of whom had access to Avery's trailer and Halbach's RAV4.
Time is not an issue. James's affidavit says he was able to deposit the blood samples in the RAV4 in less than three minutes, giving a killer plenty of time to frame a man for murder.
The video of the experiments also shows James applying fresh blood to the RAV4 near the vehicle's ignition to show those bloodstains were most likely purposefully left by a Q-tip or some similar method—and not accidentally by Avery.
"To a reasonable degree of scientific certainty, Mr. Avery would not have deposited blood at that location with his right middle finger while turning the key in the ignition," James wrote in his affidavit.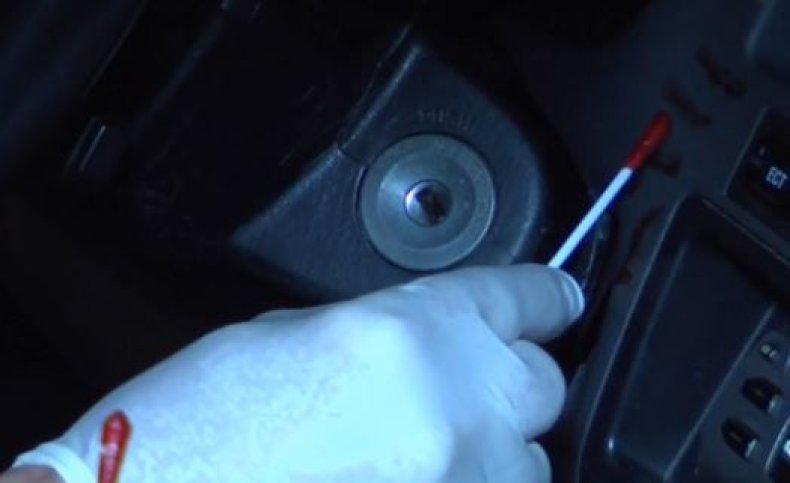 James also wrote that if Avery had actually driven the RAV4 while he was actively bleeding, he would have left blood and bloody fingerprints in more places inside and outside the vehicle.
The last experiment shown in the video above was conducted to cast doubt on the amount of blood prosecutors said was spilled inside the RAV4.
Zellner has had past success with experiments intended to prove the innocence of her clients. She once dropped a dead lamb into a creek as part of a successful attempt to free a father who had been arrested for the murder of his daughter.
She conducted a similar experiment in the Avery appeal with a bookshelf and the key to a RAV4, which Newsweek reported on earlier this month.
In October, a county judge turned down Avery's motion for a new trial, but his appeal will now be considered by a Wisconsin appeals court, online court records state.
A spokesman for the Wisconsin Department of Justice, which is arguing against Avery's appeal, did not respond to a request for comment Thursday.
Avery, who is now 55 years old, is currently serving a sentence of life in prison without parole at Waupun Correctional Institution in Wisconsin.