Sexual Misconduct Accusations Against 'Making a Murderer' Prosecutor Undermine Conviction, Defense Attorney Says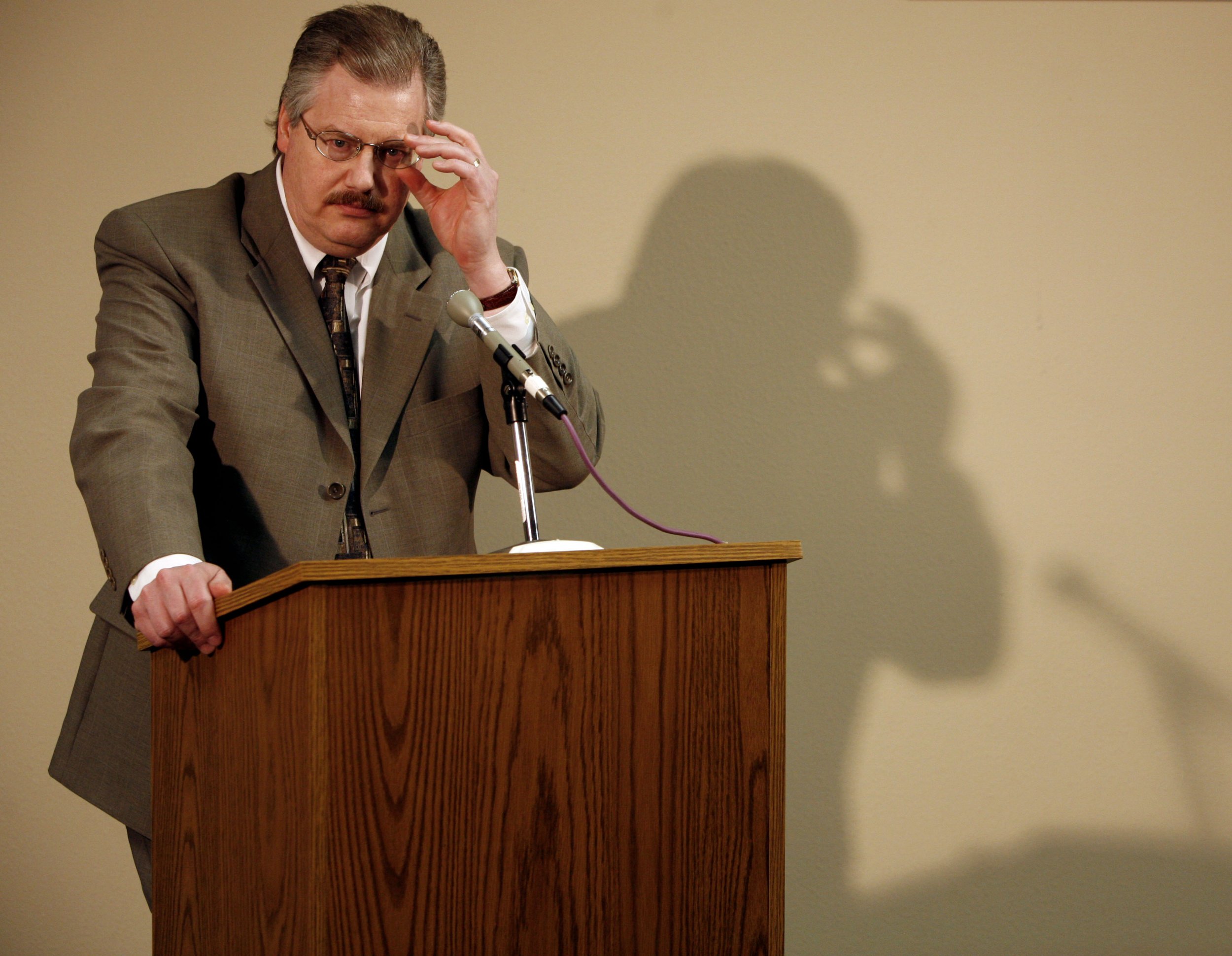 The Wisconsin prosecutor who convicted Steven Avery, the subject of the blockbuster documentary Making a Murderer, bragged about his role in the controversial case to impress women he wanted to date and was accused multiple times of abusing his official position to coerce women into sexual conversations and acts, according to documents obtained by Newsweek.
New and disturbing details about the accusations against prosecutor Ken Kratz emerged from a 143-page case file kept by the Wisconsin Department of Justice (DOJ) during its 2010 investigation of Kratz, who initially received glowing praise for his handling of the 2007 trial that convicted Avery of killing young photographer Teresa Halbach.
Kathleen Zellner, the defense attorney working to free Avery, tells Newsweek the allegations cast doubt on the conviction and are especially troubling given Kratz's behavior in the lead-up to the trial.
Zellner draws a connection between the prosecutor's alleged sexual misconduct and the graphic press conference he gave before the trial. As the press conference began, Kratz asked young viewers to stop watching, then described how a sweaty Avery had shackled Halbach naked and screaming to his bed and invited his teenage nephew, Brendan Dassey, to rape and kill her. (The sexual assault and kidnapping charges against Avery were dropped before trial and on Friday a federal judge overturned Dassey's conviction.)
"They dismissed the sexual assault charges against Avery, and there was absolutely no proof of it," Zellner tells Newsweek. "When you see a fabrication of reality such as what was done in that press conference, you wonder where those ideas come from [and] what would motivate someone to make up such a graphic scenario." Zellner adds that the description Kratz gave at the press conference seems to be "the product of someone's dark and disturbed fantasy."
Other outlets have reviewed the allegations of Kratz's sexual misconduct—most notably the Associated Press, in a story that forced his 2010 resignation. The AP reported that Kratz sent sexual texts to a domestic violence victim and followed up with stories about additional allegations against the prosecutor. Now the documents obtained by Newsweek shed new light on the accusations, including the allegation that he left $75 for a woman after his threats scared her into performing oral sex on him. They also detail his many boasts to women about his role in the Avery case, along with the steps authorities took to make sure he couldn't destroy evidence once he learned he was being investigated. (The DOJ eventually decided not to bring criminal charges against Kratz.)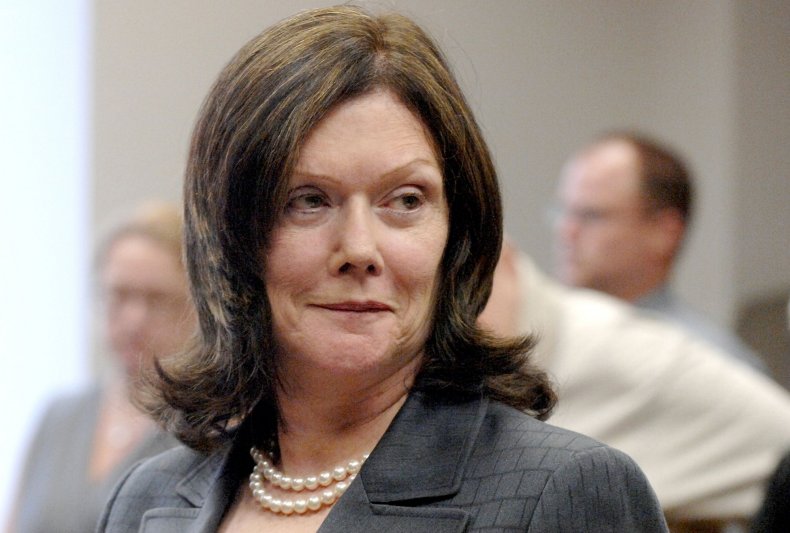 Kratz responded to a 27-year-old woman's Craigslist ad in 2010, texting her, "I will treat you nice," according to an interview DOJ investigators conducted with the woman. "He texted, 'Do you know who I am, I am Kenneth Kratz the guy who prosecuted Steven Avery," states one investigation report.
Two other women also told DOJ investigators that Kratz, the Calumet County district attorney, brought up the Avery case as he tried to woo them. "Kratz [told] her he was the most notable prosecutor in Wisconsin history because of this case," investigators wrote in one report of a woman Kratz met on Match.com in May 2010.
That woman, a domestic abuse victim, said Kratz initially offered to advocate on her behalf with the judge and district attorney handling her husband's criminal case, as well as help write her victim impact statement. But that early support from Kratz, who was chairman of the state Crime Victims' Rights Board at the time, allegedly morphed into aggressive sexual requests. "CI [confidential informant] said that based on Kratz's behavior and his cumulative communications with her, she felt like Kratz expected her to go to bed and have sex with him for his assistance with her victim impact statement," the report reads.
Another woman told investigators that after meeting Kratz on Match.com in December 2009 and having one dinner with him, he began texting her regularly. "If I didn't answer his texts immediately, he would become insecure and question why I hadn't responded and would attack me or my character," the woman said in an email that is included in the DOJ case file. "He would remind me of who he was, how he had prosecuted the biggest case around here, and what a prize he was."
Kratz tells Newsweek that all the accusations against him are unfounded, citing the fact that the DOJ decided not to bring any criminal charges against him. "They had nothing. They thought they were going to charge me with misconduct in office, but none of that was ever true," he says. Asked about his alleged boasts to women about the Avery case, he claims he was simply describing what he did for a living. Regarding the graphic press conference, Kratz says in an email to Newsweek that he drew his description of the sexual assault directly from the criminal complaint against Avery's nephew, and now he wishes he had simply filed the complaint and not spoken to the press about it.
Kratz maintains that campaigning politicians pushed the investigation of him, and that a DOJ press release that asked for information about his misconduct triggered the numerous complaints against him. "It's hounded me here for at least six years now, and I suspect that with Making a Murderer second season, the film crew isn't going to make me one of the heroes. So I can't imagine this is going to change anytime soon."
While many of the 15 women interviewed in the DOJ investigation complained that Kratz made sexual comments and tried to sleep with them, at least two women also accused the longtime prosecutor of using his position to manipulate them into physical contact.
A woman who met Kratz when he prosecuted her for shoplifting in 2006 said the prosecutor called her "out of the blue" in 2009, said he was getting a divorce and then came to her apartment, where he said in a threatening manner that he "knew everything about her" and "if she did not listen to him, he could get her 'jammed up,'" according to an investigation report. "While Kratz was at [the woman's] apartment, [he] said he ties women up, they listen to him, and he is in control. [The woman] stated that Kratz wanted her to engage in bondage with him. She said he instructed her to give him a 'blow job,' and she did."
The woman said she felt disgusted with herself during the sexual act—like she was a "crack whore"—and that when Kratz left she "puked her brains out" and stayed in bed for about a week. She also told investigators that she had been raped when she was 16 years old, and "this feels a lot like it." Kratz left $75 on the woman's kitchen counter and later called and texted her 50 or 60 times, according to the report. When she ignored him, Kratz left messages saying "if she did not contact him back, she would hear from him. He told her he knew everything about her, and there would be repercussions," the report states. "Kratz became angry about the money, stating that it was a lot of money and wanting it back."
The documents obtained by Newsweek also reveal new details about the DOJ investigation into Kratz and the prosecutor's reaction to it. Then-Governor James Doyle asked the DOJ Division of Criminal Investigation to probe Kratz just six days after the AP report about his sexting. When news of the investigation broke and Kratz resigned from his job that paid $105,000 per year, the acting Calumet County District Attorney unplugged Kratz's computer and put evidence tape over the plug opening. And both investigators and Kratz's successor appeared to be worried the disgraced prosecutor would sneak into his old office to destroy evidence. When the DOJ director of field operations asked whether Kratz had the keys to the DA's office, the acting DA said Kratz had both keys and the door lock codes that permitted access to the entire office. But as precaution, the acting DA said, he changed the codes on the front door of the DA's office.
The investigation reports in the case file obtained by Newsweek uncovered many unflattering details about Kratz, who received positive media attention after the Avery trial. "All the girls that Kratz hired to work in his office are young and pretty," a social worker told investigators. Kratz also allegedly put his hand up the skirt of a domestic violence victim in 1999 when he was prosecuting her husband—taking a call from his girlfriend while he and the victim sat on the couch together—and tried to impress her by claiming he could help her get custody of her children, another woman told investigators.
After a six-month investigation, the DOJ decided it would not charge Kratz with any crime. Assistant Attorney General Thomas Storm explained why his office decided none of the allegations against Kratz warranted criminal action in a report. No sexual assault charges could be brought over the 1999 incident because it was consensual and outside the statute of limitations, Storm wrote, and charges should not be brought over the allegation Kratz coerced the shoplifter he prosecuted into oral sex because the state lacked corroborating evidence and the woman had prior convictions and documented mental illness. Complaints about Kratz's misconduct in office—like the three women who said the prosecutor tried to use the power of his position to date them—were "inappropriate behavior" but don't satisfy the elements required for criminal prosecution, the DOJ decided.
After leaving the DA's office, Kratz began work as a defense attorney and has said he was addicted to sex and pain pills when he sent Van Groll texts like "I'm the attorney. I have the $350.000 house.... You may be the tall, young, hot nymph, but I am the prize!" The Wisconsin Supreme Court suspended his law license for four months and ordered him to pay $23,904 to cover the cost of his disciplinary proceeding. And when Making a Murderer came out last year, enraged viewers flooded the Yelp page for his law practice with death threats and comments like, "Scum of the Earth.... Burn in Hell!"
Meanwhile, defense attorney Zellner says Avery is innocent and she'll overturn his conviction—and Kratz's case—with new evidence. She tells Newsweek, "This evidence on Kratz certainly undermines confidence in the verdict."