Steven Avery Is 'Full of Hope' for Appeal Win After Brendan Dassey Denied Clemency, Lawyer Says
Steven Avery isn't giving up hope in his possible future as a free man. The Making a Murderer subject is holding onto optimism in 2020, according to his lawyer Kathleen Zellner.
Following a conversation with her client, Zellner revealed that Avery was in high spirits at the end of the year in a tweet shared on Tuesday. "Talked to Steven Avery yesterday & he is upbeat, optimistic & full of hope that he will win his appeal," she wrote. "Like every innocent person giving up is never an option."
The lawyer also included a quote from former President Barack Obama. "In the unlikely story that is America, there has never been anything false about hope," the quote reads.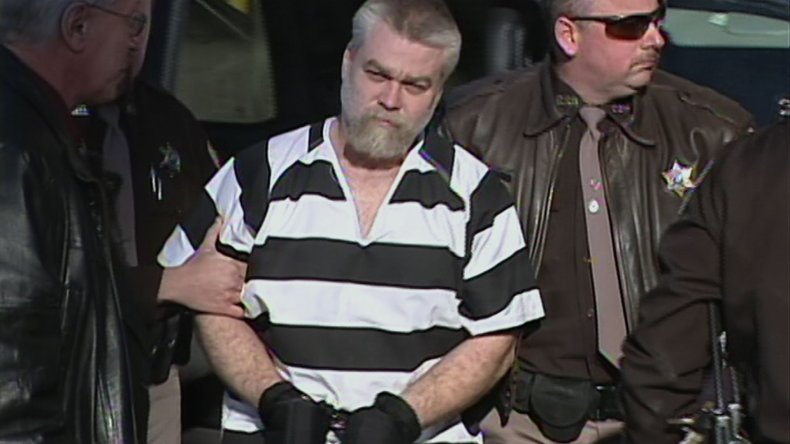 Avery is currently in prison for the murder of Teresa Halbach, a Wisconsin woman who went missing on October 31, 2005, and whose remains were later found near Avery's home. Avery has denied any involvement in Halbach's disappearance and maintains his innocence. His story was the focus of the hit Netflix documentary series Making a Murderer. Part 1 of the series questioned if Avery and his nephew Brendan Dassey really had anything to do with Halbach's death. Part 2 followed up on the legal cases for and against Avery and Dassey and portrayed Zellner's re-examination of the forensic evidence used to convict Avery.
The show generated a loyal fanbase of viewers convinced that both Avery and Dassey are innocent.
Zellner filed an appellate brief on Avery's behalf in November. If he wins his appeal, Avery could be granted a new trial. The state of Wisconsin asked for an extension to respond to the 150-page filing. They have until February 11 to respond.
Avery's hopeful report comes the week after Dassey, who was also convicted for Halbach's murder, was denied clemency by Wisconsin Governor Tony Evers. Evers claimed, in a letter to Dassey's legal team, that the Making a Murderer inmate was ineligible for a pardon. Dassey has already exhausted the appeal process. Making a Murderer Part 2 showed Dassey's legal team's efforts to secure a new trial for their client, escalating the case all the way to the United States Supreme Court, which declined to hear it. The decision all but guaranteed Dassey would serve his life sentence behind bars.
Dassey will be eligible for parole in 2048.
Despite Dassey's setback, Zellner told Newsweek hope for Avery remains. "We are not surprised about the denial of Brendan's clemency request," Zellner said Friday. "We are saddened by this outcome but it will have no effect on Mr. Avery's chances of success on his appeal."