Steven Avery's Ex-Girlfriend Says 'Making a Murderer' Subject Is Doing Well After Covid-19 Diagnosis
Steven Avery is healing after he tested positive for COVID-19, his ex-girlfriend Sandy Greenman revealed on Twitter. Apparently, he doesn't feel sick at all.
Greenman revealed she spoke to Avery on the phone Monday and disclosed how he's doing after the diagnosis. "He is doing great!! Doesn't feel sick! Only problem is, he can't take a shower," she noted. "He is still quarantined! He thanks you all for the love and concern!"
Usually, Greenman and Avery talk every day, she told Newsweek. Because of his Covid-19 diagnosis, it had been a few days since she last heard from Avery. "I will tell you, I have been very worried about Steven, as COVID is no joke," Greenman said via email. "I was very happy and relieved to hear from him today. It had been a few days since he had called."
She continued to reveal Avery's cough is already gone. "He tells me he is not feeling sick. The cough he had is gone!!" she explained. "He will beat this thing completely, as he is a very strong man, and has endured much!!"
The Making a Murderer subject's diagnosis was first confirmed by his lawyer, Kathleen Zellner, on June 3. "It is true that Steven Avery has tested positive for the COVID-19 virus —he will fully recover. The bigger threat to him is whether the COA will cure the disease that caused him to be wrongfully convicted," she wrote.
Avery is currently behind bars in Wisconsin for killing Teresa Halbach in 2005, though he maintains his innocence. His quest for freedom is featured on the Netflix documentary series, alongside that of his nephew, Brendan Dassey, who is in prison for the same crime.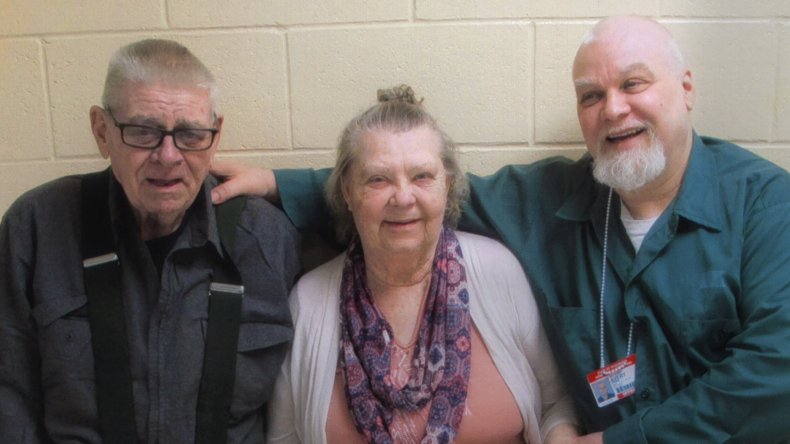 Zellner spoke to Avery last week, and also claimed he was feeling fine. "Just got off the phone with Steven. His voice is strong and clear. He has no respiratory issues, no fever or muscle aches. He says he is almost well and this virus is 'nothing' compared to the suffering he has endured as an innocent man behind bars," she wrote on Twitter.
Avery is currently petitioning to appeal his conviction. Zellner has already submitted a brief outlining the reasons Avery should be awarded a new trial. In it, she noted failures by Avery's original council, apparent Brady violations by the state of Wisconsin, and more.
The State responded at the end of May and claimed Avery shouldn't be given a new trial. Zellner has until June 25 to file a response to the state. The original date was June 11, but she was granted an extension. She was also granted a motion to extend the brief's word count to 9,000 words, according to a document from the Court of Appeals copied on the Steven Avery Project Facebook page.
Newsweek reached out to Zellner for additional comment but didn't immediately hear back.
This article was updated to include further comment from Greenman.