Steven Bannon Is Plotting Against Trump and the Republicans Running Congress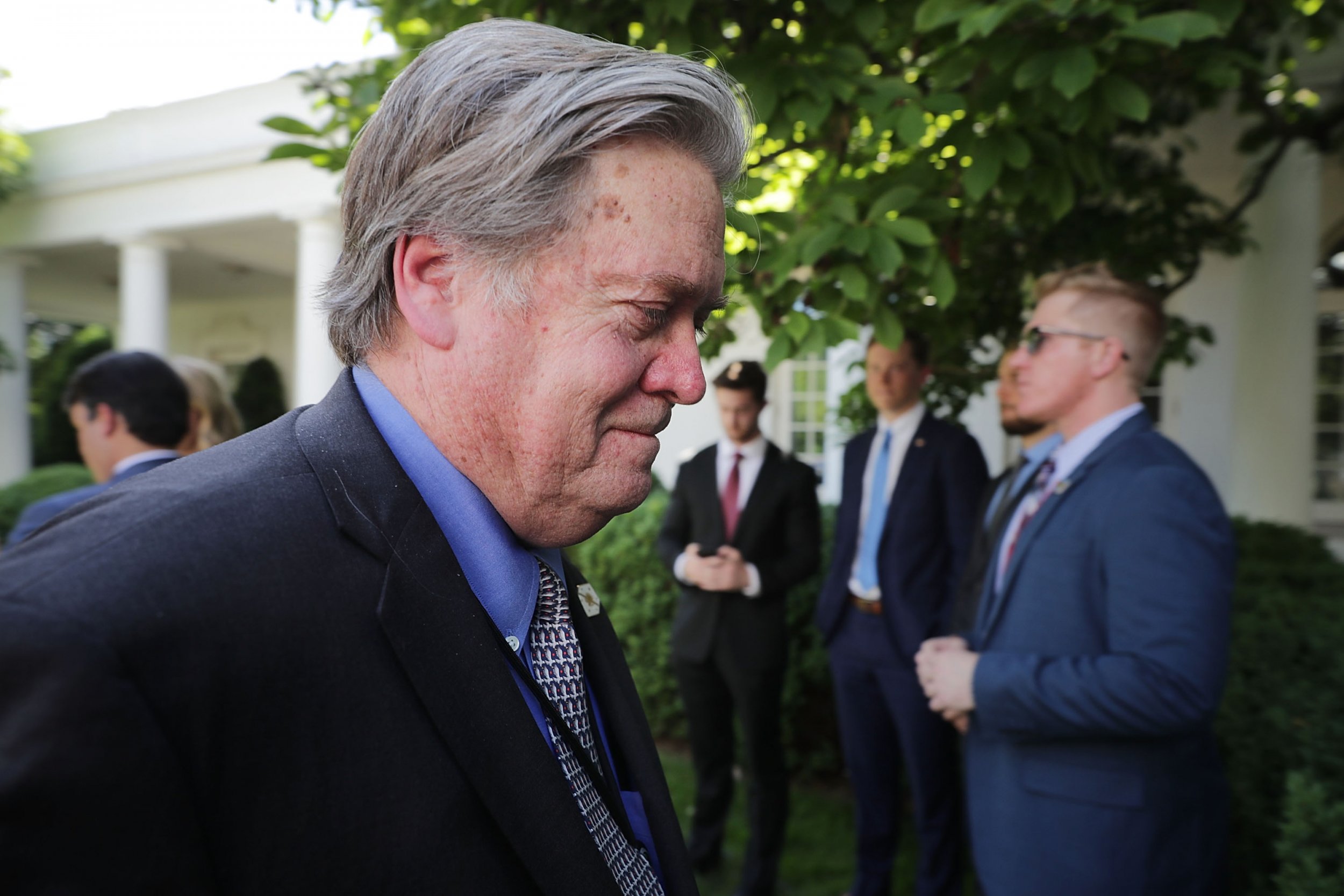 As the so-called Big Six tax reform group and President Donald Trump met to push a tax reform strategy on Tuesday, former White House chief strategist Steve Bannon and Freedom Caucus chairman Mark Meadows were discussing how to pressure the Republican leadership in Congress on health care, tax reform and debt ceiling increase.
According to Axios, Bannon sat down with Meadows to set an agenda for forthcoming weeks in hopes of coercing GOP leaders to make payments for Trump's proposed wall along the U.S.-Mexico border and to fight against the inclusion of Hurricane Harvey aid in debt ceiling growth. For Bannon and the Freedom Caucus — a group of nearly 40 ultra-conservative members — House Speaker Paul Ryan from Wisconsin and Senate Majority Leader Mitch McConnell of Kentucky have "failed" to govern and "implement the Trump agenda moving forward," Axios reported. Other sources indicate that Bannon's strategy is to go after Gary Cohn, Donald Trump's chief economic advisor, who has pushed for tax reform. The Big Six, a group of GOP congressional leaders and administration officials, is working on the proposed policy shift.
Bannon and Meadows were joined by Breitbart's Washington editor Matt Boyle. A source told NBC News they discussed the looming "bloody September" facing GOP leaders. In fact, the Bannon-Freedom Caucus agenda could prove problematic for a Republican-run Congress that has struggled to find support from GOP legislators on tax rates, let alone a full legislative agenda and a nationwide call on Capitol Hill to swiftly tackle Trump's decision to rollback DACA. Bannon's latest plan underscores growing concerns about his reach after his dismissal last month from the Trump administration.
For a tax reform overhaul to succeed, experts believe Trump should avoid distancing himself from the plan, as he has done with other controversial bills such as the American Health Care Act.