Donald Trump Nominates Controversial 'Torture Memos' Author Steven Bradbury to Administration Post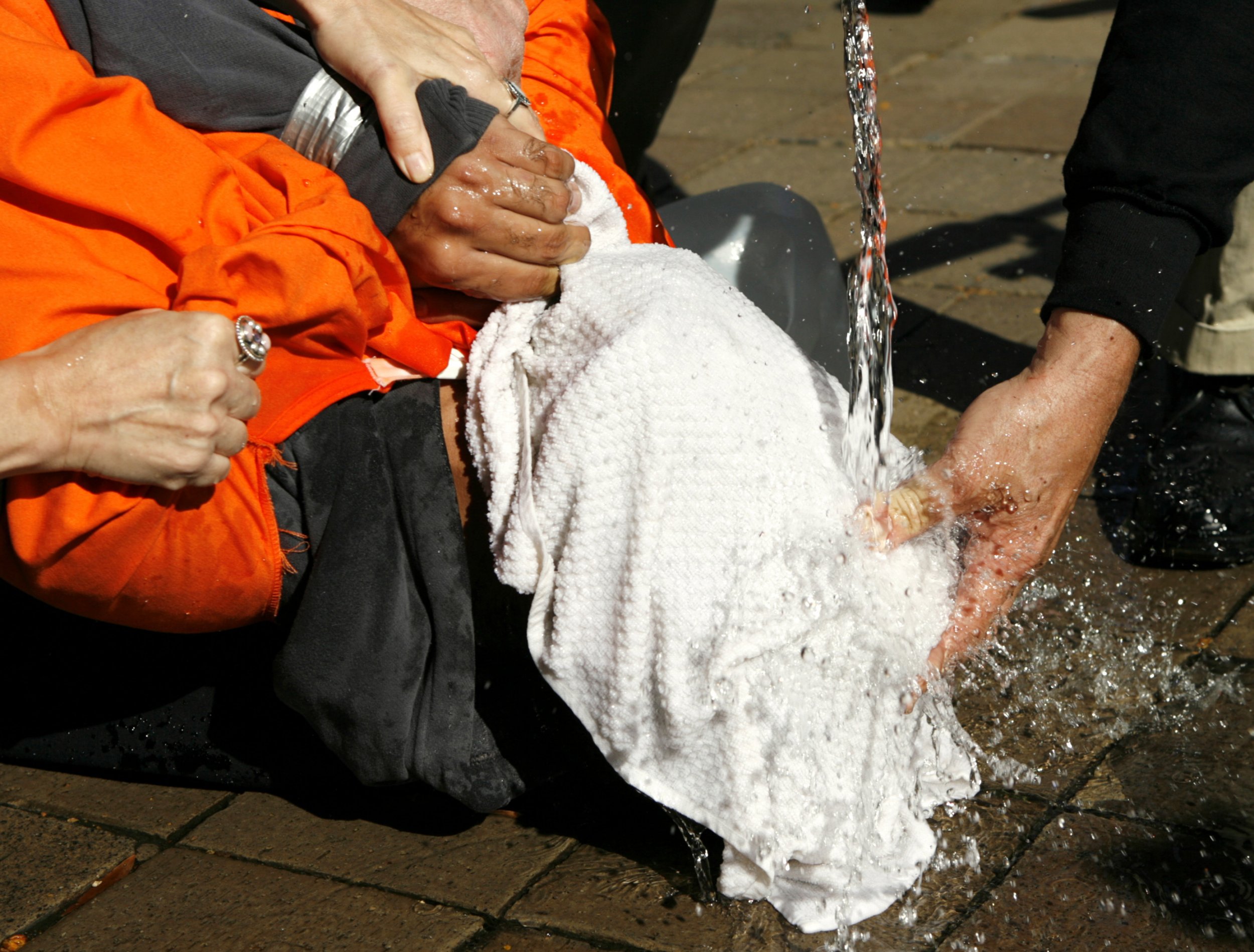 The Trump administration has tapped Steven Bradbury, an advocate for "enhanced interrogation techniques" to be chief lawyer to the Department of Transport. It marks a triumphant return for Bradbury, who served as acting assistant attorney general from 2005 to 2007 under former President George W. Bush.
It was during this time that Bradbury authored a series of legal memos allowing the government to use enhanced interrogation techniques to gain information. Human rights groups have said that these methods—which include slapping, waterboarding, stress positions, sleep deprivation and shoving detainees into a wall—constitute torture. One of the memos approved 13 different actions to be used against high-level detainees during Bush's so-called "war on terror."
Despite opponents nicknaming the documents the "torture memos," Bradbury concluded that waterboarding, one of the most controversial techniques, did not cause "severe physical suffering" since its use was limited to 40 seconds, thus minimizing distress. The Department of Justice later found "serious concerns" with Bradbury's reports.
Senate Democrats were similarly unimpressed. In January 2008, Bush nominated Bradbury to be assistant attorney general, a move that opposition lawmakers blocked in protest over the memos. In December 2008, toward the end of Bush's presidency, Senate majority leader Harry Reid (D) offered to confirm 84 pending nominees, if Bradbury's name was withdrawn. Politico reports that according to Reid, the White House refused.
After Barack Obama took office, Bradbury returned to private practice, joining the international law firm Dechert in 2009. He continued to dabble in politics, and served as an adviser to Mitt Romney during his failed presidential bid in 2012.
Five years later and Bradbury seems to have thrown his loyalty behind Donald Trump, who has had a testy relationship with Romney. In March, Bradbury attended a meeting at the White House, sparking rumors that he would likely be joining the administration. At the time, Trump's team refused to confirm the speculation.
In a statement published Monday announcing Bradbury's nomination, the White House focused more on his experience with transport issues than his work for Trump's Republican predecessor. It is now up to the Senate to decide whether he gets the job.