Why an Irish Sprinter Serving a Doping Ban Deserves a New Hearing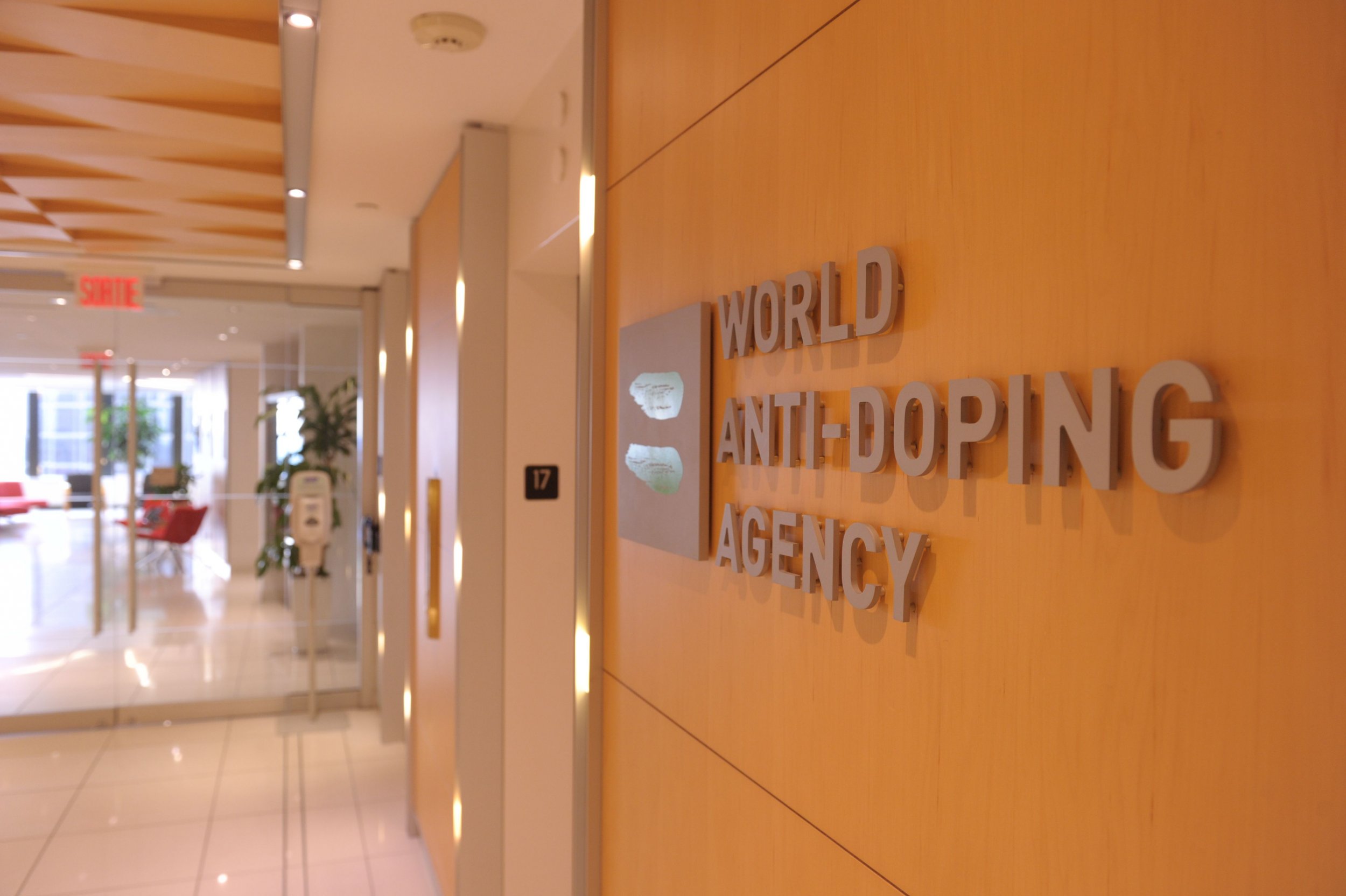 In Joseph Heller's Catch-22, Army psychiatrist Doc Daneeka explains that pilots who are not sane enough to fly hazardous missions should be grounded. But anyone requesting to be grounded was clearly sane. A pilot "would be crazy to fly more missions and sane if he didn't, but if he was sane, he had to fly them. If he flew them, he was crazy and didn't have to; but if he didn't want to, he was sane and had to."
In 2015, Irish sprinter Steven Colvert must have felt he was listening to Doc Daneeka when Louise Reilly of the Irish Sport Council explained to an Irish Sport Anti-Doping Disciplinary Panel that Colvert's emphatic denials of ever having taken banned performance-enhancing drugs were evidence of his guilt.
Reilly explained to the panel that Covert's written and oral statements reflected "a blanket denial, if you like, of doping, he never intended to dope, he never injected himself, as I have said, it is actually a sad fact that in the world of sports today there is an absolute slew of athletes who will make similiar claims" and are found guilty of breaking the rules.
Soon thereafter, Colvert was suspended for two years after being found guilty of taking synthetic erythropoietin, better known as rEPO, a drug long favored by cyclists and other endurance athletes. Colvert, who specializes in the 200 meter sprint, has emphatically protested his innocence.
Now, a new article in the journal Lab Times by four Norwegian researchers raises significant questions about the science and process underlying Covert's conviction. The case illustrates the vast imbalance in access to scientific expertise between athletes and the governing bodies that regulate them. In such situations, scientific authority can readily be abused and accountability easily avoided.
In June 2014, Colvert was notified that he had failed a routine drug test from the month before. "I was flabbergasted," he later recalled. As Doc Daneeka might respond, they all say that, don't they?
Last year Colvert contacted the Norwegian researchers, who had previously investigated the misuse of science in the case of Norwegian race walker Erik Tysse, in an effort to bring the attention of independent experts to his case. The Norwegian scientists agreed to have a pro-bono look at the evidence used to find Covert guilty. Their findings are reported thus in Lab Times this week: "The only fair decision should have been to drop the case against Colvert."
Among the many problems that they uncovered is the inherent subjective nature of the primary scientific test used to detect rEPO in an athlete's urine. The World Anti-Doping Agency (WADA) laboratory expert who testified at Colvert's hearing explained that detection is "subjective" and because Colvert's sample had such a small amount of rEPO, "you need to be expert to clearly identify it" in the test results. By contrast, the independent Norwegian experts did not find the results of that first test to indicate the presence of rEPO.
Subjective expertise was long ago ruled impermissible in anti-doping by the Court of Arbitration for Sport (CAS), which concluded in a 2001 case involving rEPO: "[An athlete's] sample cannot be declared positive or negative [for banned substances] depending on the subjective opinion and/or experience of the laboratory staff according to the maxim 'I know it when I see it.' Rather it is imperative that the laboratory applies reliable and verifiable criteria, making it possible for third parties to objectively understand the conclusions reached." The Lab Times article makes clear that this objective standard was not met in Colvert's case.
Reilly told the disciplinary panel that the WADA labs were essentially infallible: "They fit into a very small group of people who are absolutely expert in this area. The WADA working group literally writes the book. They draft the Technical Document, which is the guideline of how testing for EPO is to be carried out."
Perhaps it is because the WADA labs wrote the book on rEPO testing and evaluated their own work in the disciplinary hearing that they never had to answer another remarkable inconsistency identified in the Lab Times article.
A second method for detecting rEPO in Colvert's urine sample "indicated twenty-fold higher ratio" in synthetic rEPO to naturally-occurring EPO than the WADA lab had claimed was indicated by the first method. Because the two methods are grossly inconsistent with each other—one method showing 20 times the amount of rEPO in Colvert's urine than the other method—the Norwegian experts concluded: "It is obvious that something is wrong and the problem must be clarified before making any judgement on whether or not Steven Colvert did use rEPO."
Several WADA labs have been suspended in recent years for poor quality work, including false negatives in testing results. The Norwegian researchers ask: "Does WADA have any tests for uncovering false positives? At the moment, clean athletes have reason to be concerned." Being wrongly accused can end an athlete's career.
For his part, Colvert was limited in his defense by a lack of financial resources and access to relevant expertise. One expert reportedly wanted $15,000 to testify, which Colvert was unable to afford. Not many athletes have access to the representation and resources of, say, Maria Sharapova, who emerged largely victorious earlier this week in an appeal to CAS related to her suspension for use of the drug meldonium.
The expert who eventually did testify on Colvert's behalf at his hearing, Peter Kwasowski, a British biochemist, did him no favors. Kwasowski did not have direct relevant experience, having done his professional work in only a somewhat-related field. He also rambled on at the hearing, making little sense in his testimony. Tragically, Kwasoswki died the night of the hearing, perhaps explaining his poor performance earlier that day.
Through his case, Colvert learned an important lesson: "It's very hard to argue with science, I get that. I always thought science was infallible but I've seen now that it sometimes comes down to 'interpretations' of results. It's not always that clear-cut." In such situations it is unfair to athletes (and to WADA) to expect WADA experts to serve simultaneously as neutral arbiters of drug test results and expert witnesses for the prosecution against an athlete.
Colvert's case raises questions about whether the anti-doping system is biased against the rights of athletes. Issues worthy of attention in the process include WADA's near-monopolistic control over the technology of drug testing, its application and interpretation, and the vast institutional resources that pit a national sporting body and the global anti-doping agency against a (typically) resource-limited individual athlete.
Anti-doping regulations may work perfectly well in the vast majority of cases where guilty athletes are properly accused. However, the recent examples of Erik Tysse and Steven Colvert suggest that the due process rights of athletes are not always being fully respected. Even in the best systems of regulation, the innocent are sometimes falsely accused. Protecting their rights is surely as important convicting the guilty.
The work of the independent researchers in Norway is to be commended for raising important, substantive questions about the fairness of several recent anti-doping judgments. But if anti-doping regulations are to improve, elite athletes need to rely on much more than just the kindness of strangers with expertise.
The evidence presented in the Lab Times article provides a compelling rationale for the Irish Sport Council to support a reopening of Colvert's case. It seems likely that his conviction was illegitimate. More generally, to the long list of improvements needed in anti-doping, we should add enhancing the due process rights of athletes accused of doping violations and improving integrity standards in anti-doping science.
Roger Pielke Jr. is professor and director of the Sports Governance Center at the University of Colorado-Boulder. He is the author of The Edge: The War Against Cheating and Corruption in the Cutthroat World of Elite Sports (2016), out now.