Steven Crowder Mocked For Attempting to Make Transphobic Jokes About Elliot Page
Elliot Page came out as transgender this week with The Umbrella Academy star taking to Instagram to announce that his pronouns are now he/they while also commentating on the relief of being finally able to pursue his "authentic self."
Known for his roles in Inception and Juno, Page has received an outpouring of support from Hollywood and fans all over the world.
However, transphobia is a very real and prevalent problem in our society and not everyone is accepting of a public figure's announcement.
One of those people is conservative YouTuber Steven Crowder who is being condemned on social media for deadnaming Page and for engaging in transphobic jokes on his show.
On Wednesday, Crowder released the latest episode of his YouTube series, "Good Morning Mug Club," and asked his viewers: "Who is Elliot Page?"
In the clip, Crowder deadnames Page and says his "privilege card is removed" because he is a "straight, white male."
Addressing Page, Crowder says: "Just be ready for the attacks, because as a straight white male you are given no quarter." He then made a reference to the character E.T. dressing up in girl's clothing while saying "Elliot" in the Steven Spielberg movie E.T. the Extra-Terrestrial.
The clip has been viewed more than 200,000 times on Twitter where Crowder is facing backlash for his transphobia—and attempts at comedy.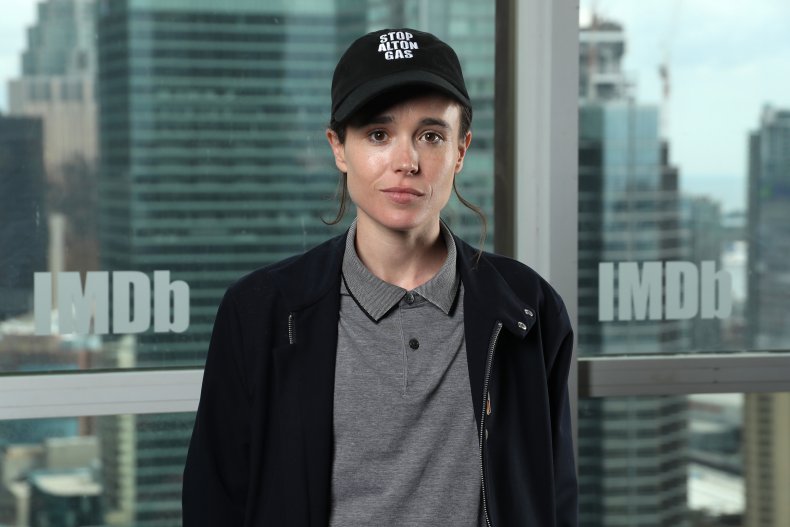 "It's weird to me how hung up Steven Crowder gets on what labels people choose for themselves," one person tweeted. "Especially since he's been calling himself a 'comedian' for years despite all evidence suggesting that this is simply not true."
While another added: "Steven how much do you pay these people to laugh at your jokes because it's not enough."
Another person tweeted: "I don't think Crowder knows what a trans man is, or comedy for that matter."
"This is Amy Schumer levels of cringe," said another.
Another person responded: "I hear laughing but none of it is funny..?"
Another mocked: "Why are you mad? Are you afraid that now that he's Elliott you're going to become sexually attracted to him?"
Crowder has targeted the transgender community in his videos before, making jokes such as: "I identify as a dishwasher and demand you all use my dishwasher pronouns!" (via Vice.) He also likes to crossdress as part of his bit.
Taking to Instagram this week, Page thanked his supporters for helping him on his journey.
"I can't begin to express how remarkable it feels to finally love who I am enough to pursue my authentic self. I've been endlessly inspired by so many in the trans community. Thank you for your courage, your generosity and ceaselessly working to make this world a more inclusive and compassionate place. I will offer whatever support I can and continue to strive for a more loving and equal society," he wrote.
GLAAD released a statement following Page's announcement, outlining the importance of not using a transperson's birth name, particularly in the media.
"When a transgender person's birth name is used in a story, the implication is almost always that this is the person's 'real name,'" the statement said.
"But in fact, a transgender person's chosen name is their real name, whether or not they are able to obtain a court-ordered name change. Many people use names they have chosen for themselves, and the media does not mention their birth name when writing about them, (e.g., Lady Gaga, Demi Moore, Whoopi Goldberg). Transgender people should be accorded the same respect."