Fearing More Victims, Police Release Name of Teen YouTube Sensation Accused of Sexual Deviance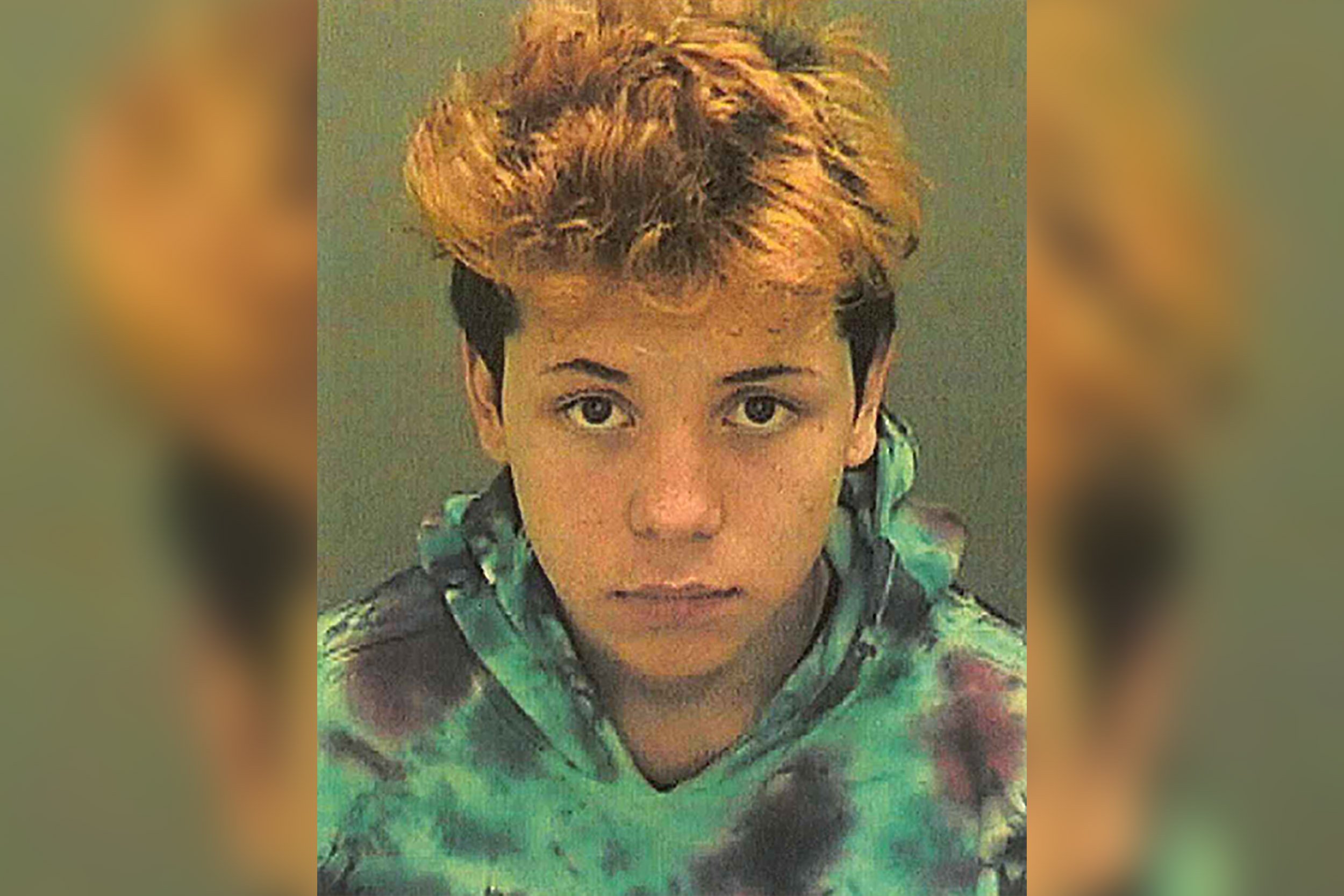 The world knows Steven Fernandez's name: At 15, he's already a YouTube star, an expert skateboarder and he's got a million followers on Instagram. On Thursday, police in Los Angeles alleged the teenager used that digital notoriety to sexually exploit a 12-year-old girl. They arrested and charged him last month, and then, in an extraordinarily rare move for a case involving a minor, released his name and photo on Thursday in an effort to locate other victims.
After the young girl's mother contacted police in November, authorities began investigating Fernandez, his 22-year-old manager, Jose Barajas, and Keelan Lamar Dadd, a 27-year-old professional skateboarder.The victim told police Fernandez approached her from a car on Ventura Boulevard as she walked with a friend in mid-November. Police say he used his "celebrity as a skater" to lure the two young girls into the car, which was being driven by Barajas.
Fernandez got the 12-year-old girl's phone number, an LAPD detective tells Newsweek, and then started texting her, asking her to meet at various homes. Authorities allege Fernandez promised the victim introductions to celebrities and a role on an MTV special (which didn't exist) in exchange for sexual acts with him and the two men. The victim met with the men multiple times and hours after the last incident, an exam was conducted on the 12-year-old to collect evidence, the detective said.
On November 17, police launched a sting operation: A detective pretending to be the 12-year-old asked Fernandez and Barajas to meet at an abandoned house to have sex. They were arrested at the scene; Dadd turned himself in on December 3. All three face charges of lewd and lascivious acts with a child under 14.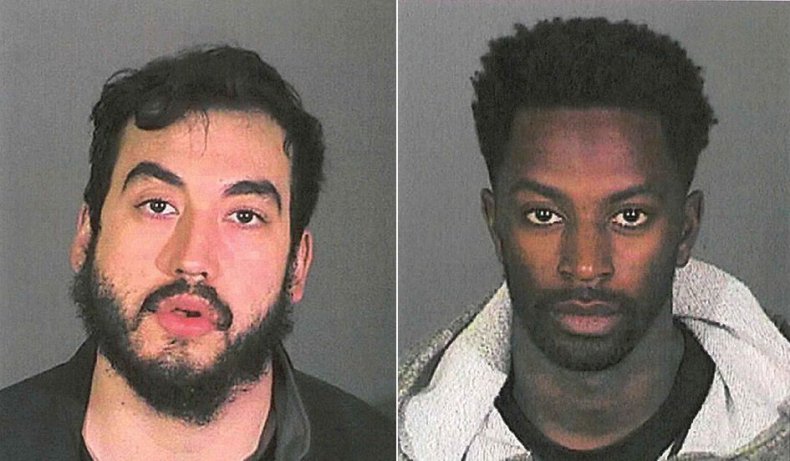 Because of his age, Fernandez was released to his mother without bail but forced to wear an ankle bracelet tracker. Both Dadd and Barajas were released on bail. The identity of the 12-year-old girl remains private.
In her 21 years as an LAPD detective, Ninette Toosbuy told Newsweek, she cannot remember any other case in which a minor was identified as an alleged perpetrator of sexual exploitation. In California, it's legal to release the name of a person under the age of 18 if it's for the greater good.
The rarely evoked regulation is in California's Welfare and Institutions Code, section 827.5, which states that the identity of a minor over the age of 14 can be disclosed if they are charged with a "serious felony."
Toosbuy said the department deliberated long and hard before releasing Fernandez's name and photo. They decided to do so after realizing there might be more victims out there.
"I have reason to believe that there are 13, 12 and 11-year-old girls who are enamored with Fernandez and went along with things they were not ready to commit to," the detective told Newsweek. "Twelve-year-old girls are particularly vulnerable to being enamored by fame, and thinking perhaps they too can live a life of glamour.'"
For many teenagers, Fernandez is the epitome of digital fame and glamour. His YouTube page boasts over 34 million views and he has upwards of 703,000 subscribers. On Twitter, he has 176,000 followers.
An attorney for Fernandez says his client deserves sympathy, not scorn: "Steven is just as much of a victim in this case as the other minor involved," Ryan D'Ambrosio told Newsweek. "I think evidence will show Steven's celebrity status was preyed upon by the other adults arrested in this matter." He added that Fernandez will not be commenting on the matter, because he is a minor. (Newsweek was unable to reach lawyers for Dadd and Barajas, though Dadd's attorney has said his client was not present for the alleged acts.)
While California's legal code allows for the release of Fernandez's identity, D'Ambrosio said the police department's decision to disclose more explicit details of the crime—such as the alleged process of luring in the young girl and what was allegedly promised to her—could be a misinterpretation of the breadth of the law. "I don't want to use the word baseless, but it seems outside the scope of the statue," he said.
D'Ambrosio said the release of Fernandez's identity came as a surprise. "I was not under the impression that this would be something that occurred," the attorney tells Newsweek. There was a month-long delay between when Fernandez was arrested and when his identity was released by the police.
Randall Kessler, a family attorney not representing the defendant, says that releasing Fernandez's name could cause legal issues further down the line. "It's a balancing act. If you're going to release the name of someone under 18 you have to be very careful. If that person is innocent, you can ruin their life," Kessler tells Newsweek. "That's a law that's used very sparingly and very carefully."
Toosbuy said this case highlights the role of social media and celebrity in sex crimes. "The thing I am most concerned about is the prevalence of social media and children having access to, essentially, strangers and parents not being on top of that," Toosbuy, a mother herself, explains. "We [adults] are a different generation, we aren't as tuned in. They have access to a whole world out there. There's a world out there that is actively seeking to be with children for sexual purposes--that's frightening. It's a disturbing trend."