'Baby Scumbag'! YouTube Star Steven Fernandez Likely to Face Additional Sexual Assault Charges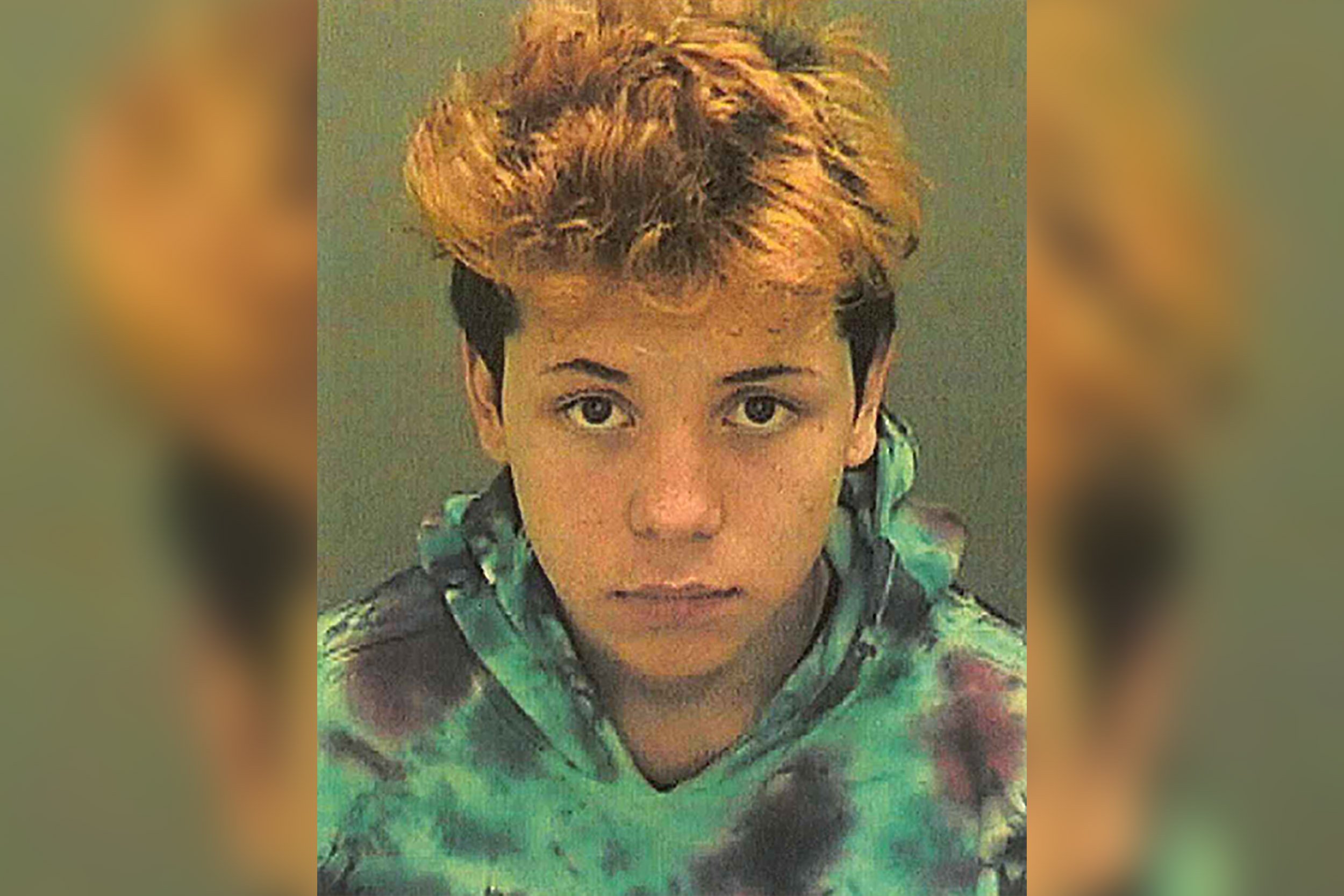 Teen YouTube star Steven Fernandez, already accused of procuring a child to engage in lewd and lascivious acts, is now accused of sexually assaulting three teenage girls, Los Angeles Police Detective Ninette Toosbuy tells Newsweek. She says she expects these additional charges to be filed by the end of the month.
The LAPD first publicly linked Fernandez—who on social media has used the handle "Baby scumbag"—to sex crime allegations in December, a month after it arrested the 15-year-old YouTube celebrity. Authorities allege that Fernandez; Jose Barajas, his 22-year-old manager; and Keelan Lamar Dadd, a 27-year-old professional skateboarder, lured and then sexually exploited a 12-year-old girl. Since then, three more young girls have stepped forward to allege that Fernandez assaulted them. The detective says only Fernandez and Barajas will be charged for the alleged assaults of these additional girls.
Since Fernandez is a minor, his name would typically be withheld in such a case, but the LAPD released it on December 17 because they feared there were more victims. Since then, at least three more young girls from the Southern California area have come forward.
Two of the new alleged victims are 14 and 16; police won't say how old the third girl is, other than to report that she is younger than 15. "One of our subsequent victims was victimized approximately two years ago, so this has been going on for at least two years," Toosbuy says of the 16-year-old girl. She adds that "there have been other victims, and I'm sure there are many more out there who have not come forward."
After his arrest, some of Fernandez's YouTube videos drew Toosbuy's attention, such as one titled "Steven Fernandez Picking Up Girls." In the video, the teenager walks up to women and asks them for their phone number. In one instance, a group of women decline, and Fernandez tells the camera, "They were being sluts." He calls another woman, who won't give her number, a "stuck-up ho." In another instance, he repeatedly asks a woman, "How much would $20 get me?"
"As we were working on the investigation and started looking into Steven Fernandez and his crew, [we] went on YouTube and saw those videos he had up. It became clear this was his M.O. [modus operandi]," Toosbuy tells Newsweek. "They went around and tried to lure young girls who were enamored by his fame."
In another video, Fernandez speaks with a woman from the back seat of a car, asking for her phone number and if she wants to get into the vehicle.
The 12-year-old girl whose earlier report spurred the initial arrests of Fernandez, Barajas and Dadd told police that the YouTube star had approached her from a car while she walked with friends.
After he was publicly named in December, Fernandez stopped posting on Twitter, where he has 180,000 followers, and on YouTube, where he boasts over 700,000 followers.
Toosbuy says the new set of allegations are chillingly similar to the tale told by the 12-year-old.
"What is most compelling is that these other victims are providing us information that was not released in our news release," Toosbuy says, "and yet these are details that are virtually identical—or, if not, very similar—to things that our first victim shared with us, in terms of M.O. and things that were said and done."
The four alleged victims are from different areas and have not met one another. Some of them say they connected with Fernandez online; others say they met him in person. "One of the other ways Steven Fernandez would meet his victims was cruising around areas where there would be traffic of young girls coming out of schools," Toosbuy says.
Toosbuy also says the authorities are discussing whether to try Fernandez as a minor or an adult. "I think part of what the district attorney is looking at is that there have been certain incidents within the crimes reported where the crime seems especially sinister and very adult-like," she says. "Based on that, we were discussing the possibilities of trying him as an adult, but no decision has been made." (The Los Angeles district attorney tells Newsweek that Fernandez is now in juvenile court.)
Fernandez's attorney, Ryan D'Ambrosio, did not reply to a request for comment on these new allegations, but told Newsweek in December, in regard to the initial charge, that he thinks the "evidence will show Steven's celebrity status was preyed upon by other adults arrested in this matter." D'Ambrosio also referred to his client as a victim. (An attorney for Barajas could not be identified, despite a request for contact information from authorities, and Dadd's attorney proclaimed his client's innocence back in December.)
Toosbuy says that all four alleged victims are willing to testify in court and that their parents have been made fully aware of the allegations. "It is a hard thing for a young girl to go through," she adds. "It's a hard thing to have to tell your parents."