Steven Mnuchin Says China is 'Footing Most of the Bill' for Tariffs, but Research Shows Otherwise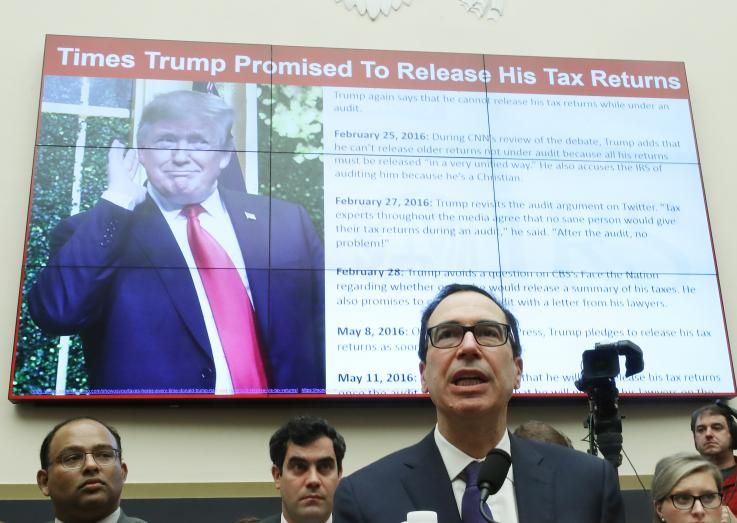 Treasury Secretary Steven Mnuchin has said China is covering most costs passed on from tariffs, but research showed tariffs imposed last year led U.S. consumers and businesses to pay $3 billion per month in additional taxes.
While testifying before the House Financial Services Committee on Wednesday, Mnuchin faced harsh questioning about the impact of tariffs levied against China earlier this month.
"Do you agree with President Trump that China is footing the bill for these tariffs?" Iowa Representative Cindy Axne, a Democrat, asked the secretary.
"I agree that China is footing most of the bill for it—yes," Mnuchin replied. "There may be in certain cases [of an] impact passed on to our consumer, and we're closely monitoring that," he added.
"Do you agree that American consumers will be paying more as a result of these tariffs?" Axne asked after another exchange.
"I don't necessarily agree with that, and that's something we're monitoring very carefully, and we'll be issuing exemptions," Mnuchin replied, before Axne cut him off.
"So you disagree with all of our key retailers in the country and experts who understand that a tariff is most likely passed on to consumers, because that's historically what happens. You disagree with that as the secretary of the treasury?"
Mnuchin began answering that he had spoken to CEOs of affected companies, when Axne broke in.
At another point, Mnuchin said, "I don't expect there will be significant cost on the American families, and that's something that we are absolutely focused on."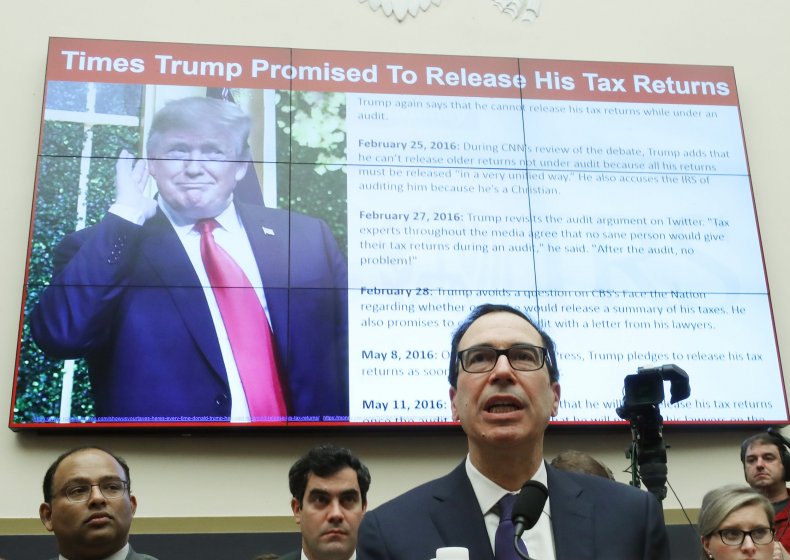 Evidence, however, does not support Mnuchin's claims. The Treasury Department did not respond to a request for comment on the disparity between the secretary's remarks and economic research prior to publication.
A widely cited discussion paper released by researchers at the Federal Reserve Bank of New York, along with Princeton and Columbia universities in March, said that the Trump administration's trade war reduced "U.S. real income of $1.4 billion per month by the end of 2018." The paper also described increased consumer prices as "costing U.S. consumers and the firms that import foreign goods an additional $3 billion per month in added tax costs."
Investment bank Goldman Sachs wrote earlier in May that the cost of the tariffs imposed last year had "fallen entirely on U.S. businesses and households." The bank's analysts said that, although Chinese companies had not decreased their prices in response to the tariffs, American producers had increased theirs in hopes of profiting from ongoing trade tensions​.
"The effects of tariffs have spilled over noticeably to prices charged by non-Chinese producers of tariffed goods, who appear to have opportunistically raised their prices in response to the protection from Chinese competition," analysts wrote.
Consumer goods were exempted from prior rounds of tariffs. But the increases announced earlier this month, which raised tariffs from 10 percent to 25 percent on $200 billion worth of Chinese imports, did not exempt such items. A range of food items, electronics and industrial products will be affected by the most recent tariffs.
A study from global forecasting company Oxford Economics, which was released before China had announced what countermeasures it would take, said that if China retaliates,the new tariffs could cost each household $490 by next year.
Large U.S. companies and corporations have also expressed concerns as Trump mulls imposing yet another round of tariffs on Chinese imports that have not yet been targeted.