Steven Mnuchin Should Be Fired Over Allegations He Broke Conflict-of-Interest Rules With His Wife, Former White House Ethics Chief Says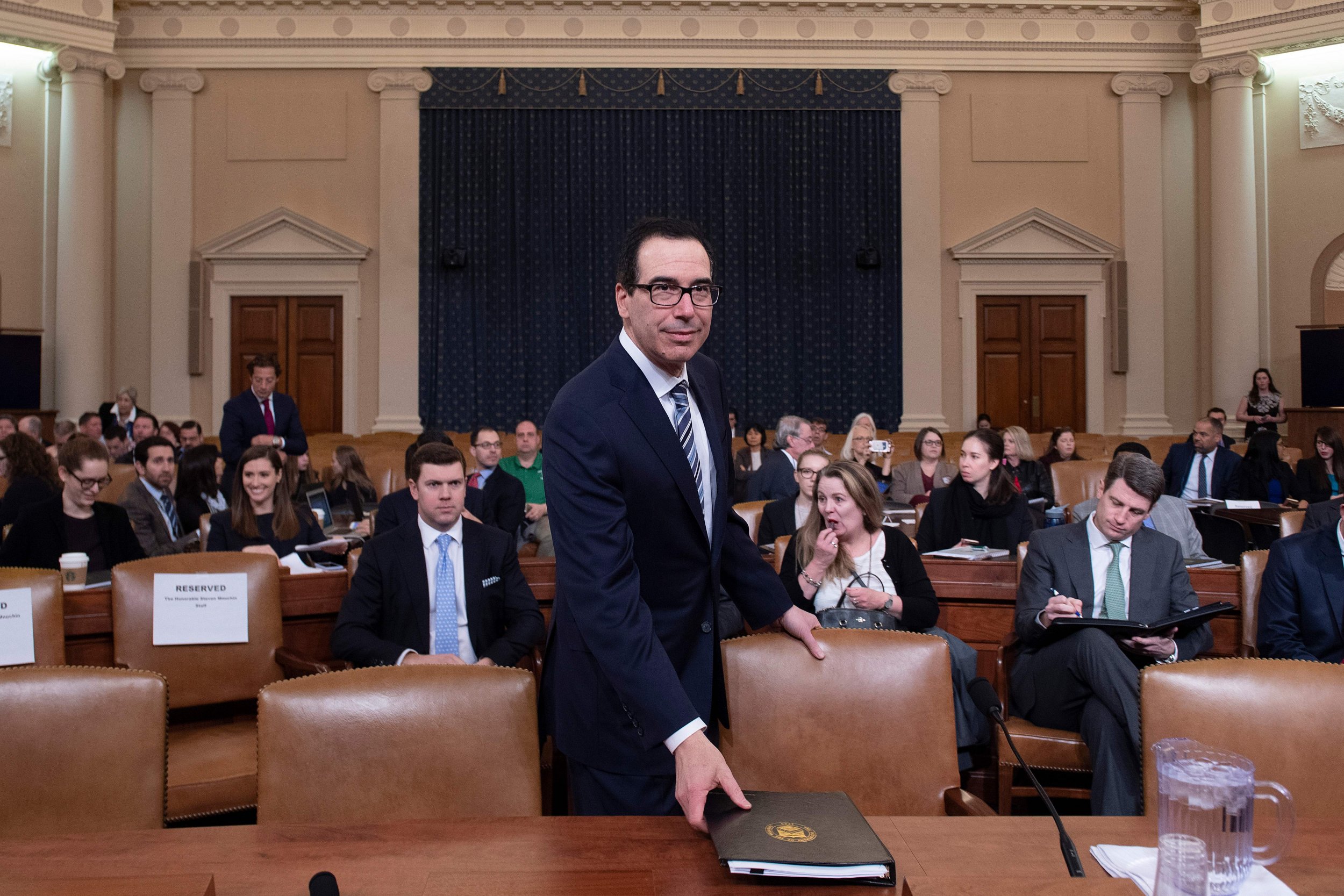 George W. Bush's former ethics counsel said Monday that Treasury Secretary Steve Mnuchin should be fired for failing to comply with federal ethics rules.
In 2017, Mnuchin sold his holdings in film production business StormChaser Partners to wife Louise Linton, who was then his fiancee. He said that ethics officials within the Treasury Department had told him that the sale would not present a conflict of interest.
Last week, the Office of Government Ethics, the leading federal government ethics watchdog, said it would not certify Mnuchin's financial disclosure form. The Office of Government ethics said Mnuchin had not revealed that Treasury Department ethics officials offered the advice and had not approved the sale.
Virginia Canter, the Chief Ethics Counsel at Citizens for Responsibility and Ethics in Washington (CREW), told The New York Times that it was highly unusual for a government official to not receive certification.
Richard Painter, who served as the chief ethics lawyer for the White House between 2005 and 2007, offered a more biting critique, saying that Mnuchin should be fired.
"A Treasury Secretary -- and his now wife -- busted for trying to evade federal conflict of interest laws. He should be fired. Mnuchin failed to comply with ethics rules in financial disclosure," Painter tweeted on Monday.
In a letter written last week to the Treasury Department's Assistant General Counsel, Mnuchin said "as to my imputed interest in Stormchaser Partners LLC (Stormchaser), consistent with the advice of Treasury's DAEO on April 20, 2017, I will not participate personally and substantially in any particular matter that to my knowledge has a direct and predictable effect on my imputed financial interest in Stormchaser Partners LLC.
"This recusal includes particular matters of general applicability involving the film industry which could affect Stormchaser. Stormchaser does not currently own or have an interest in any films being marketed internationally," he continued.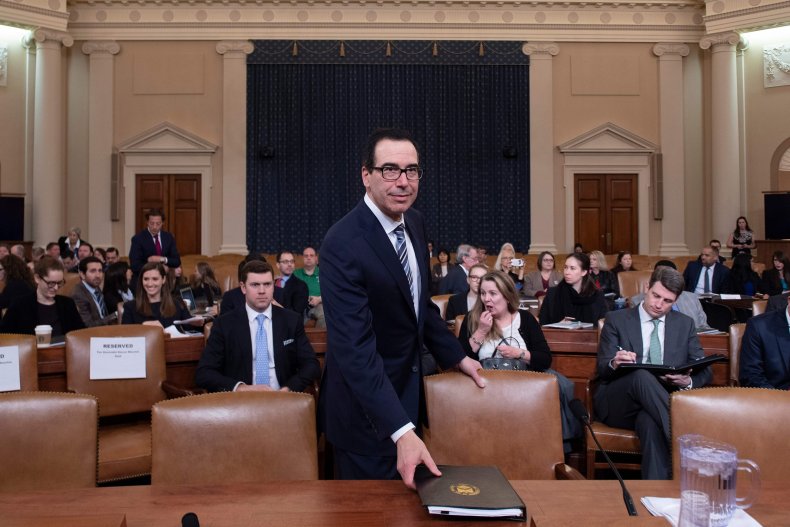 Mnuchin has previously faced allegations of ethical misconduct. In 2017, Oregon Senator Ron Wyden called for an investigation after Mnuchin promoted The Lego Batman Movie, which was funded by a company that Mnuchin co-founded.
CREW released a report last year saying that Mnuchin's use of military planes for travel had cost taxpayers almost $1 million.
A number of other individuals have been accused of ethics allegations while serving in Trump's cabinet. Marketplace reported last year that more than half of President Donald Trump's Cabinet at the time had participated in "questionable or unethical" conduct.
Some individuals, like former Interior Secretary Ryan Zinke and former Secretary of Veterans Affairs David Shulkin, have since left the administration.