Steven Mnuchin's Wife Louise Linton Reveals Why Don Trump Jr. Makes Her 'uncomfortable'
The wife of Treasury Secretary Steven Mnuchin has spoken about what she thinks of those in the White House administration and described her fury at the media's portrayal of her.
In a wide-ranging interview with LA Mag, Louise Linton said that the portrayal by the media of her as an out-of-touch elitist was not accurate.
The 38-year-old Scottish-born actor and producer was widely pilloried in 2017 when she posted on Instagram an image of herself disembarking from a government jet, laden with designer goods.
A subsequent spat with a user of the social media platform who took exception to the image went viral, for which she has since apologized, The Washington Post reported.
She was also criticized for a photograph of her at the U.S. Mint with Mnuchin holding a stack of freshly printed money while sporting elbow-length leather gloves and a leather outfit, leading to comparisons with Cruella de Vil.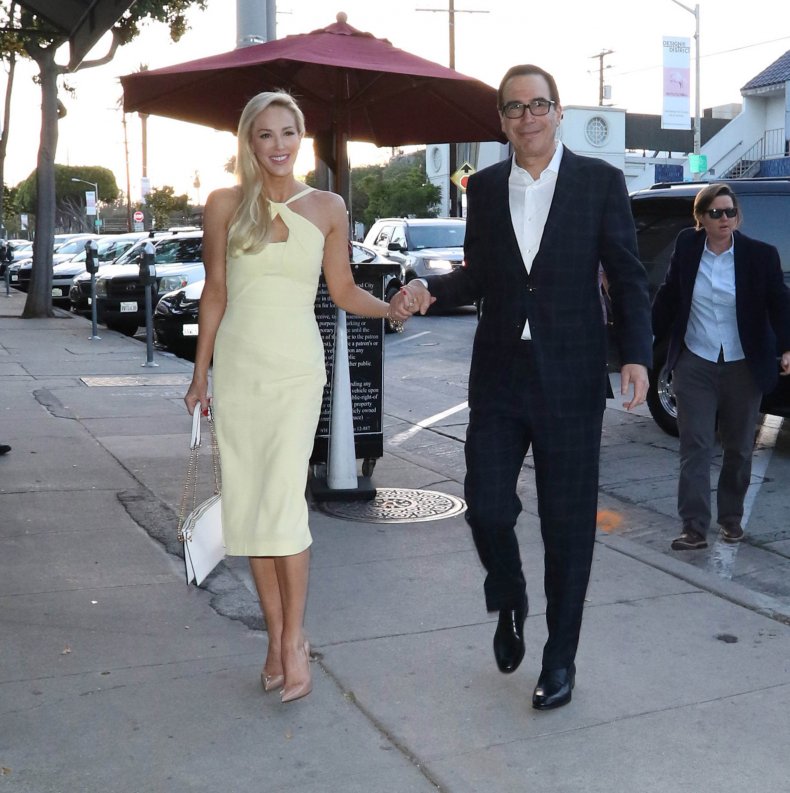 But she insisted that reports about her were inaccurate and put her gaffes down to adapting to a transition from Hollywood to Washington, which has been made even harder by being a Cabinet spouse "in one of the most polarizing administrations ever."
"Someone claimed that I walk into the Treasury and yell, "Where is my hubby? Oh, he's on an important phone call? Get him off!" Bulls***! I would never do that. You can't just boopity-boop saunter into the Treasury. You need an appointment," she said.
As a Cabinet wife "you get some wonderful privileges" such as "flying on an Osprey helicopter" she said, adding that she was good friends with secretary of state Mike Pompeo, and his wife Susan, who come over to their place for dinner parties.
"I tell him, 'Mike, if you come over wearing a tie, I'm going to send you home. We're doing bad jeans and bad sweater night, OK, and we're cooking together, and we're hanging out casual style'. He's such great fun."
When the interviewer, Maer Roshin, expressed surprise that the secretary of state would be fun, she replied: "I have pictures that I won't show you. But Pompeo is fun! He's warm; he's gregarious; he's a great storyteller."
She also said that she spent a lot of time with presidential adviser Jared Kushner, whom she said was "incredibly kind, polite, and kind" and his wife, Ivanka Trump, whom she described as "like a movie star."
"There is a vast distinction between perception and reality when it comes to them."
Roshin, who described Linton as "self-centered, given to earnest soliloquies and melodramatic flourishes," asked her how she could square being a supporter of gay rights with an administration that lets landlords and businesses discriminate against LGBTQ people through the First Amendment Defense Act.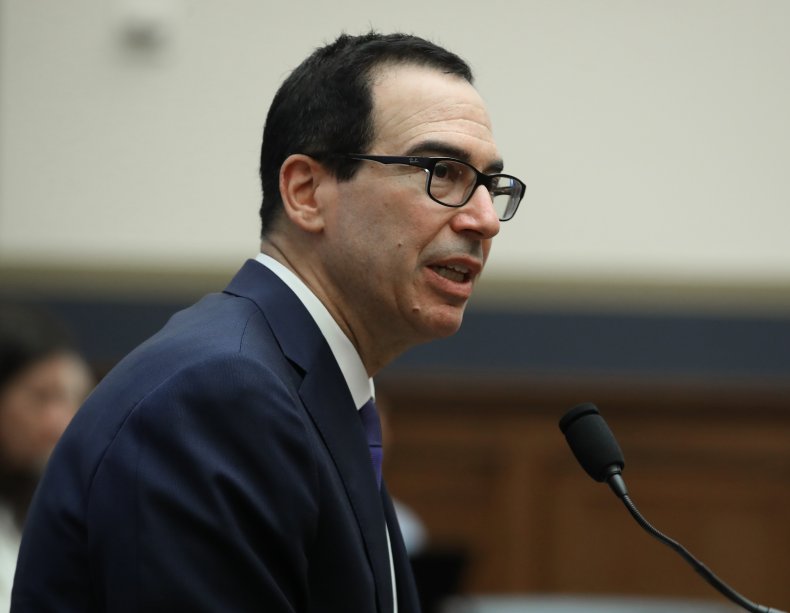 Linton said: "I very much respect my husband and the president of the United States, but I am an individual with my own beliefs and views. You should measure me by my actions, the friends I keep and the charities I support, not by the politics of my husband."
The couple married in 2017 in a ceremony at Andrew W Mellon Auditorium in DC attended by President Donald Trump and wife Melania, and officiated by Vice President Mike Pence.
The couple lives in a $12.6 million home in DC's Massachusetts Avenue Heights neighborhood and also own a house in the Upper East Side of New York City, the Daily Mail reported.
On the pressure her husband faces in calls to hand over Trump's tax returns, she said, "I respect that my husband makes decisions he feels are sensible and intelligent... It's not my place to give him political advice."
She also brandished her credentials in helping animal charities and was vocal in her criticism of poaching.
When asked how she felt about going to dinner with Donald Trump Jr, given that he is a fan of big game hunting, she replied: "Yes, I feel uncomfortable. ... Look, I do what I can," she told LA Mag.