Steven Pladl, the North Carolina man who married his own daughter and fathered a child with her, has been found dead along with his wife and baby in an apparent murder-suicide. His daughter's adoptive father was also found dead.
The identities of those killed were confirmed by Steven Pladl's attorney, Rick A. Friedman II, reported WTVR. New York police named the baby as the Pladls' son.
Pladl, 42, and his daughter Katie Pladl, 20, were both charged with incest after she gave birth to their son in September 2017. They were released on bonds.
She had been put up for adoption in the late 1990s by Pladl and her mother, Alyssa. When Katie Pladl turned 18, she made contact with her biological parents, staying with them, and entered into a sexual relationship with her own father, which later produced a child. The pair claimed to be married and were seen together as a couple in Instagram posts.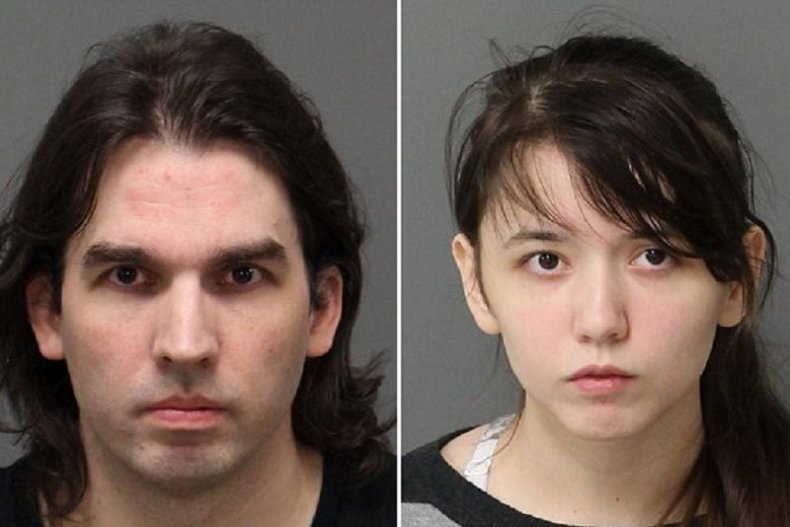 Police believe Pladl shot his seven-month-old son, Bennet Pladl, Katie Pladl and her adoptive father, Anthony Fusco, 56, on Thursday, April 12.
Under orders from the court, Katie Pladl had been living with her adoptive parents in New York State. Katie Pladl and Fusco were both found dead in a pickup truck in nearby New Milford, Connecticut.
Steven Pladl was later found dead from a self-inflicted gunshot wound in his light blue mini-van in the town of Dover, Connecticut.
The infant Bennett Pladl was found by police during a welfare check at a residence in Knightdale, North Carolina, where the suspect lived.
The child's grandmother, Steven Pladl's mother, had become concerned after he collected Bennett from her so alerted the police. She said Katie Pladl had ended their relationship the day before.
"Oh God, he told me to call the police and I shouldn't go over there," Steven's mother told a 911 dispatcher, according to a recording obtained by WNCN.
"He killed his baby and he's [Bennett] in the house… His wife broke up with him over the phone yesterday… I can't even believe this is happening."
Alyssa Pladl, 37, told the Daily Mail in February 2018 that she had discovered the affair between her husband and their own daughter when she read another 11-year-old daughter's journal.
In it, the girl drew pictures of Katie being pregnant, and referred to her father as "Satan," meaning the incestuous child would be "half demon" when it was born.
"There are no words to describe the sense of betrayal and disgust I'm feeling," Alyssa Pladl said. "From what I know it was an official wedding, even if it was illegal. They just didn't disclose their father-daughter relationship."