'Take Off Your Dress': How Men In Hollywood, From Steven Seagal to Harvey Weinstein, Treated Women for Decades
Inside Edition correspondent Lisa Guerrero, who has worked as an actress since 1990, nodded knowingly when the Harvey Weinstein news broke late last week. "Nearly every woman I know in Hollywood has been 'Weinsteined' at some point in their careers," says Guerrero. "If not by him, then by someone else."
In 1996, Guerrero was a 31-year-old with a few minor roles to her credit (Matlock, Batman Returns ) when her manager, Lorraine Berglund, phoned with exciting news. "They want you to read for the female lead in a Steven Seagal film," Berglund said, "but the audition is going to be held at his house in Beverly Hills."
In the mid-'90s, Seagal was a box-office juggernaut, but Guerrero was wary of the offer. The casting agency offered to send a female associate, Shari Rhodes, to accompany Guerrero on the audition. "This was potentially a huge break for me," Guerrero says, "but there was no way I was going there by myself."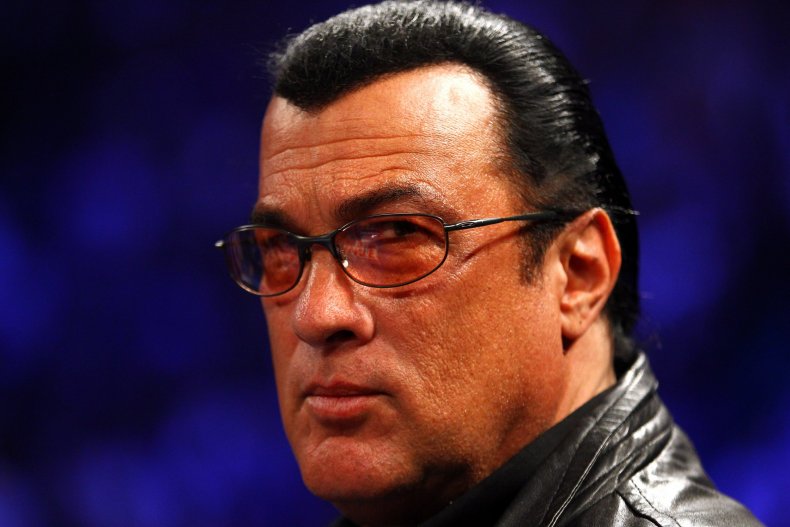 Upon arrival, Guerrero and Rhodes were greeted by Seagal, who answered the door clad only in a silk robe. He ushered them into a side room, where he sat in an oversized, ornate chair on a platform ("We called it 'the throne," says Guerrero) and asked Guerrero to read her scenes. When she finished, Seagal, who was also a producer on the film, Fire Down Below, said, "You're fantastic! Tell me about yourself."
"I drove home feeling pretty good about the audition," Guerrero recalls, "and that same day my manager called. 'Steven wants to offer you the lead,' she said, 'but you have to go back to his home for a private rehearsal tonight.'"
Guerrero declined. The lead role of Sarah Kellogg in that film went to Marg Helgenberger (of CSI fame), but Guerrero was given a small part. On the day she arrived on set, she spotted Seagal talking to male crew members. From Guerrero's perspective, it seemed like a scene out of high school. "He was looking at me and then he'd say something to them and there'd be laughter," says Guerrero, who was listed in the film's credits as "Blonde Beauty." "Finally he approached me and asked, 'Would you like to go into my dressing room?'"
Once again, Guerrero declined. She has never seen Fire Down Below and as far as she knows, her scene was cut. "When I read about Harvey Weinstein, the reports of him appearing in a robe triggered me," she says. "That's exactly what Steven Seagal did. I found out later that he was notorious for this."
An Inside Edition report that will air Thursday evening includes multiple allegations against Seagal spanning more than two decades. One of his accusers, Jenny McCarthy, said that during a casting session she was ushered into a room with Seagal, who said, "So you were [Playboy's] Playmate of the Year? Take off your dress."
That's Hollywood, says Guerrero. "As an aspiring actress you have zero leverage," says Guerrero, who appeared in the 2011 Oscar-nominated film Moneyball. "Who was I going to go to complain about sex discrimination? He was both the star and a producer on the film."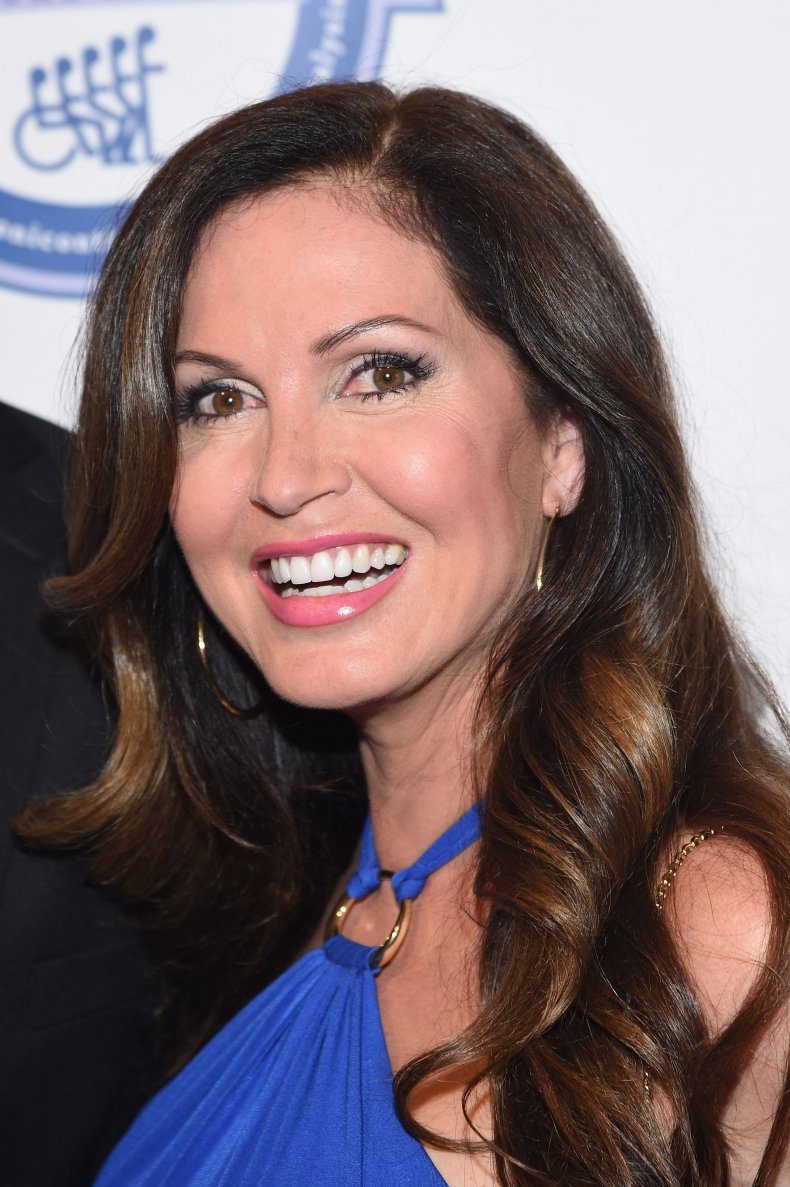 Guerrero later ventured into sports reporting, but was unable to escape the casting-couch syndrome. As an on-air reporter at Fox Sports in the early 2000s, she says that she was twice propositioned by Fox executives and twice rejected them. There were consequences. "I was supposed to provide on-site coverage for the 2002 Super Bowl in New Orleans that aired on Fox," Guerrero says. "Before we departed, an executive—he was married—suggested that we share a hotel room."
No way, Guerrero told him. "Then they took me off our Super Bowl coverage," says Guerrero, who left Fox Sports in 2003 to be the sideline reporter for ABC's Monday Night Football.
Guerrero believes that the Weinstein scandal will lead to a tidal wave of similar stories. "The only way to get [this abuse] to stop is for every woman to come forward and to tell their stories," she says. "It's not just about going to Human Resources any more. If the most powerful studio mogul in Hollywood could be brought down, I hope more women find the courage to come forward.