Steven Seagal Hints Russian Citizenship 'Is on the Horizon'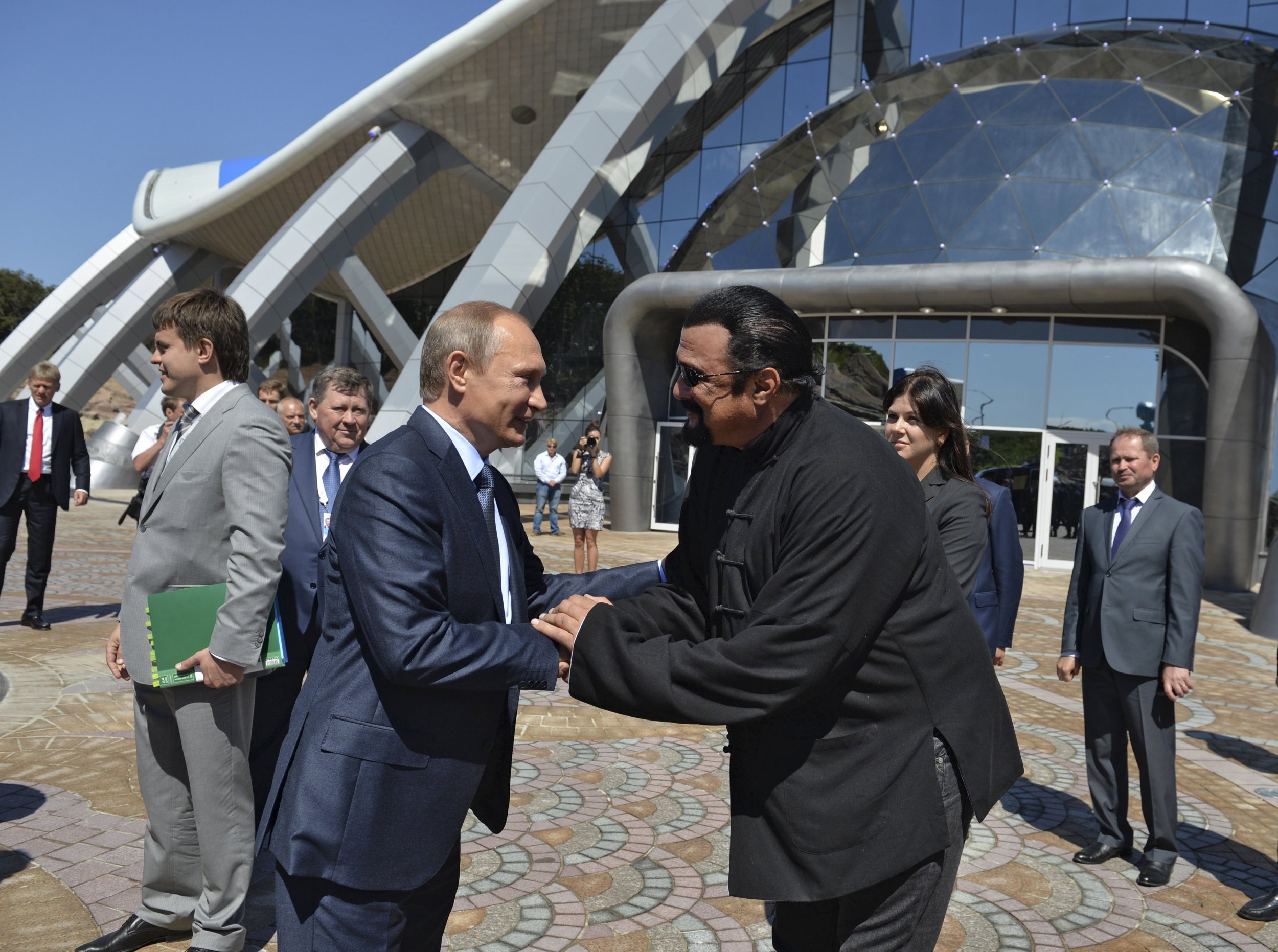 U.S. actor Steven Seagal is keen to join fellow celebrities Roy Jones Jr. and Gerard Depardieu by gaining a Russian citizenship, the actor told Russian state news agency RIA Novosti .
Seagal's on-screen martial arts feats in his 1980s and 90s blockbusters are still responsible for his high popularity in Russia and Eastern Europe. He received a Serbian citizenship in January, vowing to "bring Hollywood to Serbia" and seems keen on becoming a Russian citizen as well.
"I think a Russian citizenship is somewhere on the horizon," Seagal said, while visiting Russia's far eastern Sakhalin region for a film festival. "I would love to spend a few months a year with my friends in Russia, with people who love me and await me here."
Seagal said Sakhalin was one of the parts of Russia that interested him greatly, praising the culture of Russia's far east. The actor, a practitioner of the martial art of Aikido, met with the governor of Sakhalin last year, receiving an invite to visit the Russian island region, which is one of the closest points of Russia to Japanese territory.
"I am very attracted to Sakhalin's location, as it is next to Japan," Seagal said.
He has met Russian President Vladimir Putin several times and the Kremlin reserves the right to grant citizenship by presidential decree, without demanding that the recipient speaks Russian or has resided in Russia long enough.