Steven Soderbergh Movies Ranked, from Worst to Best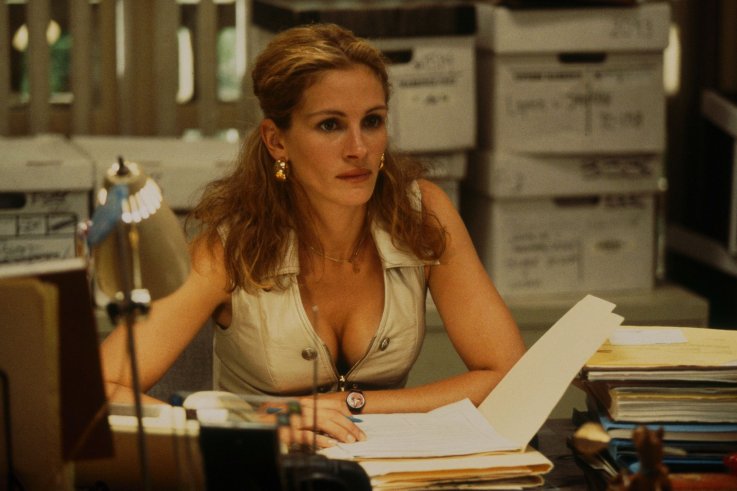 Steven Soderbergh's upcoming movie for Netflix, High Flying Bird, is the latest installment in a strange and eclectic career. Few directors can claim such a resume, one that combines Hollywood moneymakers and independent features.
One eight-month period in particular sums up Soderbergh's idiosyncratic style: Between December 2001 and August 2002, he released both Ocean's 11—a blockbuster heist movie that made $450 million on a budget of $85 million and launched a successful film franchise—and Full Frontal, a bewildering film about a movie within a movie that was shot in a month and made $3.4 million on a budget of $2 million.
In 2001, Soderbergh became the first director in more than 60 years to be nominated for the Best Director Oscar twice in the same season, for both Erin Brockovich and Traffic. (The latter took home the Academy Award.) In this career of contrasts, Soderberg's latest creation, High Flying Bird—which premiered at Slamdance to rave reviews—is another surprising turn.
Produced by Netflix and co-written with Tarell Alvin McCraney (Moonlight), it explores the dubious morality and insatiable demands of pro basketball. Though shot on an iPhone over 13 days, Bird still delivers the high-energy drama that Soderbergh fans have come to expect and has all the ingredients to be another smash for Netflix.
But will it be another hit for Soderbergh? How have his movies stacked up to date? Newsweek collated review data from Rotten Tomatoes, Metacritic and IMDb to rank all of his theatrical releases and TV movies, from worst to best. Perhaps we'll have a new Number One once High Flying Bird is released on Netflix on February 8.