'Logan Lucky' is Steven Soderbergh's Welcome Return To Film Direction
Four years after giving Hollywood the finger, the maverick returns with a high-octane joy ride—his first stab at changing how "grown-up movies" get made.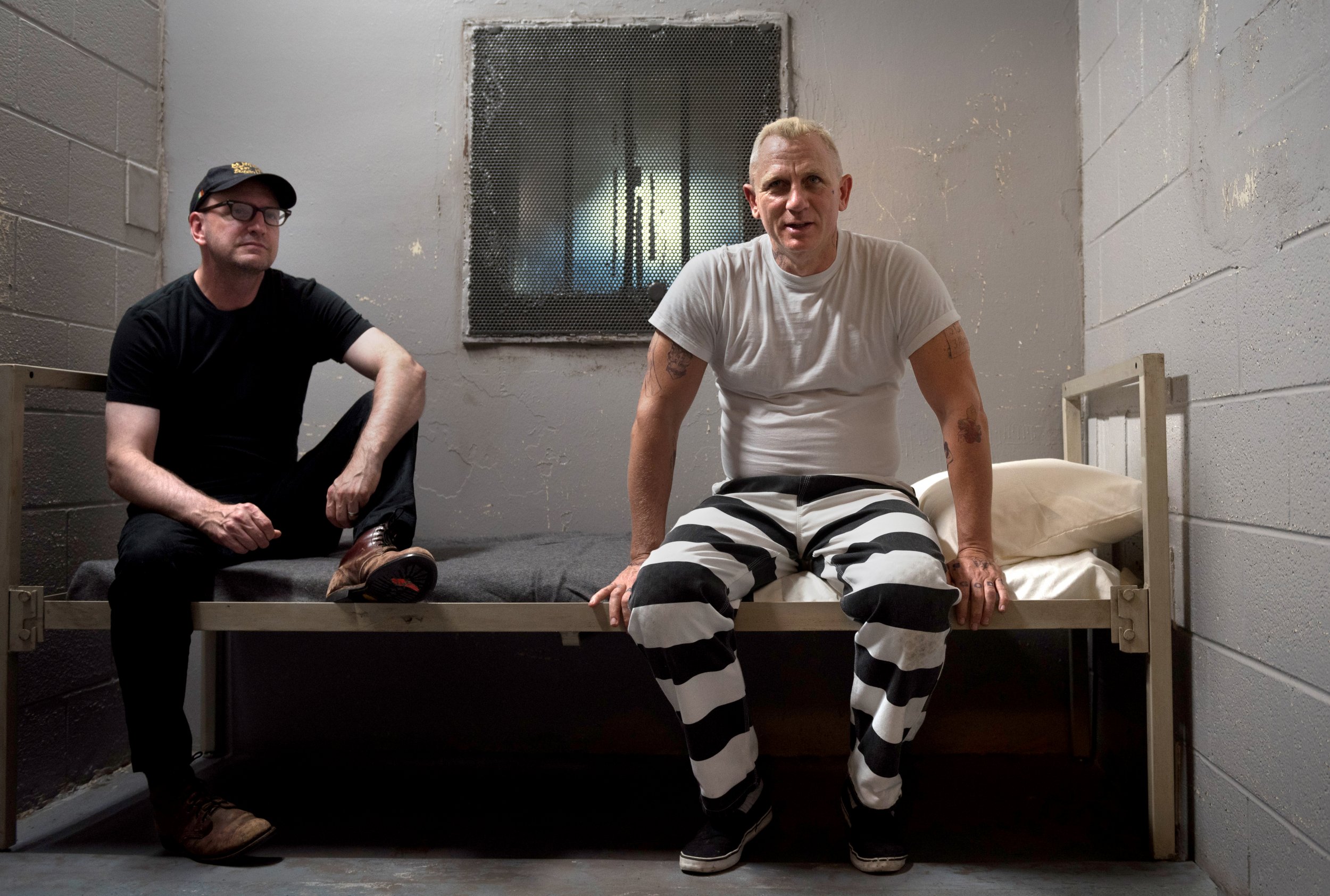 When Steven Soderbergh received the script for Logan Lucky in 2014, the Oscar-winning filmmaker behind Traffic and Erin Brockovich was already more than a year into his retirement from movie directing, and a comeback seemed unlikely. Debacles trying to mount Moneyball and The Man From U.N.C.L.E. (only to be fired from both) had soured Soderbergh on the machinations of Hollywood; he was, and remains, a vocal critic of the industry. "A certain kind of rodent might be smarter than a studio when it comes to picking projects," he said at the 2013 San Francisco Film Festival.
After a brief detour into painting, Soderbergh quickly regrouped as a TV multi-hyphenate: director and cinematographer for Cinemax's acclaimed The Knick and executive producer of The Girlfriend Experience, a Starz series based on his experimental 2009 film of the same name. (He's currently editing Mosaic, a mysterious interactive project for HBO, starring Sharon Stone.)
But there was something about Logan—the debut screenplay by Rebecca Blunt, an acquaintance of his wife, Jules Asner—that kept Soderbergh coming back. (He denies rumors that the writer is, in fact, Asner, working under a pseudonym.) Perhaps it was the breezy, picaresque heist-thriller's resemblance to his blockbuster Ocean's Eleven trilogy—even if it is "a 180 of that universe," he says. The film features a crew of loopy hillbillies and working-class losers, as well as a NASCAR race. "They have no money, they have no tech," says Soderbergh. "And because of their circumstances and plain bad luck, there was this soulful undercurrent that I liked a lot."
This is the 27th film he has directed in a maverick career that began with 1989's Sex, Lies, and Videotape. Soderbergh gets attached to actors, and Logan reunites him with three-time collaborator Channing Tatum, star of his 2012 hit Magic Mike. As Jimmy Logan, Tatum plays a struggling single dad who joins his one-armed Iraq War veteran brother (Adam Driver) in breaking a bank robber (a nearly unrecognizable Daniel Craig) out of prison. The intention is to knock off North Carolina's Charlotte Motor Speedway during the Coca-Cola 600 race.
Even with that irresistible premise, Soderbergh's deep frustrations with the film industry remained. His larger goal with Logan became to change how "grown-up movies get made." That entailed two years developing an experimental distribution model via Bleecker Street and his own Fingerprint Releasing—one that includes wide theatrical release (rather than a boutique art-house run) and complete creative control for directors. He also devised a way to break even before the first ticket was torn: "We sold the foreign rights for enough money to make the film itself. We sold the nontheatrical rights to Amazon and Universal Home Video for enough to cover the [prints and advertising]. So when this movie opens in theaters, it's zeroed out."
"All art to me is problem-solving," adds Soderbergh, who kept Logan's budget at a remarkably lean $30 million—in part by paying his cast scale (Screen Actors Guild minimum wage). "I'm clearly not going to walk into a studio and get them to upend the way they've been doing things forever. That would be stupid. So what's the alternative?" Build a smarter model, one that he hopes to share with other filmmakers.
Soderbergh may have stopped directing, but he never quit film. He worked as a producer and director of photography on the film Magic Mike XXL, and he has done uncredited work for filmmaker friends, like Spike Jonze. "He's the smartest, fastest editor-filmmaker I know," Jonze has said. In 2013, Jonze requested a down-and-dirty Soderbergh edit on his film Her, which trimmed away 90 minutes, including an extraneous backstory. Soderbergh offered his services on the Lindsay Lohan erotic thriller The Canyons if he was given 72 hours with the footage; that received an emphatic no from director Paul Schrader.
He has also re-edited the works of directors recreationally, posting them (at times illegally) on his personal website Extension 765. Among them: the Heaven's Gate "Butcher's Cut" (Soderbergh chopped its legendarily bloated three-and-a-half-hour running time in half under his nom-de-edit "Mary Ann Bernard"), Raiders of the Lost Ark (re-rendered in black and white, with all the dialogue removed to underscore Steven Spielberg's "bravura staging") and 2001: A Space Odyssey (Soderbergh reframed its narrative as a "memory" of the killer computer HAL 9000), which Warner Bros. and the Stanley Kubrick estate forced him to pull offline.
It's worth noting that the director once testified before Congress in favor of a harsh "three strikes and you're out" policy for online copyright infringers and famously sued the Colorado company CleanFlicks for editing commercial films into "family-friendly" versions. And he does refer to his mashups as "morally queasy." At the same time, he can't resist the What if?: "What if you changed this? What if you restructured that? It's all about how easily, through editing, you can alter the core meaning," says Soderbergh, who re-edited and rereleased his own 1991 film Kafka in 2013. "I'm endlessly fascinated by that. It's the most enjoyable part of the process for me by far."
Logan Lucky opens August 18.