Steven Spielberg Won't Direct 'Indiana Jones 5,' But James Mangold Might
Steven Spielberg reportedly won't be returning to the director's chair for Indiana Jones 5. The iconic filmmaker is instead passing the beloved franchise—which he's helmed since its beginning, back in the early 1980s—on to another director, according to Variety.
Citing unnamed sources, the entertainment outlet reported Wednesday that James Mangold is in discussions to direct the fifth Indiana Jones film. Mangold most recently directed 2019's Ford v Ferrari, a film that won two Academy Awards (for Best Editing and Best Sound Editing) and which also was nominated for Best Picture. The 56-year-old also has a couple of X-Men blockbusters to his name: 2013's The Wolverine and 2017's Logan, the latter of which nabbed an Oscar nomination for Best Adapted Screenplay. Given his history of working on both prestige films and franchise blockbusters, Mangold makes sense as a successor to Spielberg.
Even though Spielberg is no longer directing the upcoming Indiana Jones film, he will remain involved with the project, as a "hands-on producer," per Variety. A source close to Spielberg told the Hollywood publication that the 73-year-old decided that he'd rather see Dr. Jones through a new director's perspective.
Disney officially announced the followup to 2008's Indiana Jones and the Kingdom of the Crystal Skull back in 2016, with a release date originally set for 2019. Delays postponed it to 2020, before it was delayed once again to 2021 due to script rewrites. Now that Spielberg is exiting the project as director, further delays are possible.
The good news is that Harrison Ford remains committed to the project. At the BAFTA Awards in February, producer Kathleen Kennedy confirmed to BBC News that Ford is not giving up his hat and whip.
"Harrison Ford will be involved [and] he can't wait," Kennedy said. "There is only going to be one actor playing Indiana Jones and that's Harrison Ford."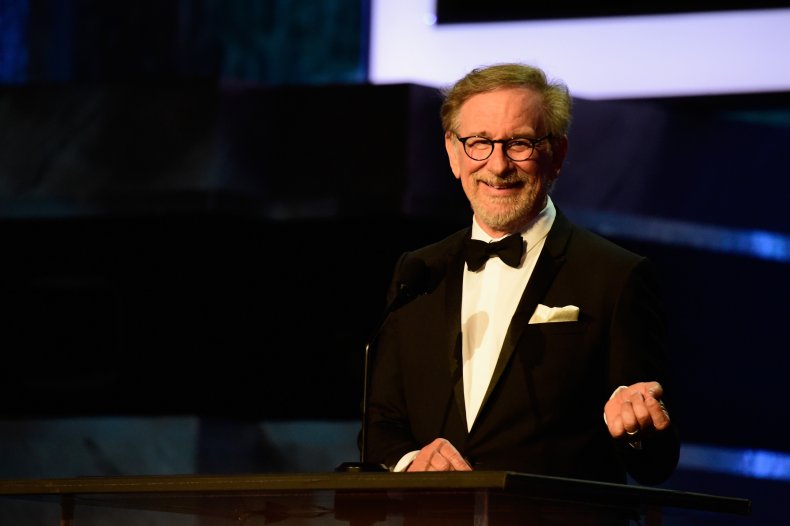 Speaking with CBS recently, Ford explained why he's returning to one of his most famous roles.
"I'm always delighted to come back to these characters. When we have the opportunity to make another, it's because people have enjoyed them." Ford said. "I feel obligated to make sure that our efforts are as ambitious as they were when we started. You have a sense of responsibility to your customers."
Spielberg is currently working on a remake of West Side Story, which is in post-production and set to be released on December 18.