Steven Tyler to Trump: For the Third Time, Stop Playing Aerosmith
Aerosmith frontman Steven Tyler is demanding that President Donald Trump stops using using the band's songs at his political rallies.
Tyler sent two cease-and-desist letters in 2015 telling Trump's people to stop playing song "Livin' On The Edge," but the U.S. president appears to have not heeded the warning. At a rally in West Virginia on Tuesday, the song blared through the speakers while people took their seats in the crowd.
Trump even responded to the letters in 2015 saying: "Even though I have the legal right to use Steven Tyler's song, he asked me not to," Trump tweeted. "Have a better one to take its place!" A short while after, he followed up by saying: "Steven Tyler got more publicity on his song request than he's gotten in ten years. Good for him!"
According to Boston.com, Tyler has now issued a letter to Trump saying he faces penalties for breaching the cease-and-desist. "As we have made clear numerous times, Mr. Trump is creating the false impression that our client has given his consent for the use of his music, and even that he endorses the presidency of Mr. Trump," the letter said.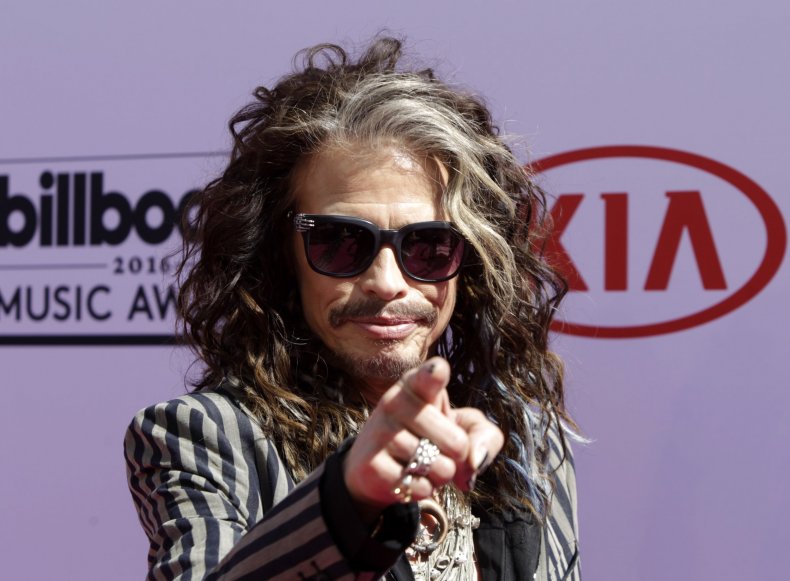 "By using 'Livin' on the Edge' without our client's permission, Mr. Trump is falsely implying that our client, once again, endorses his campaign and/or his presidency, as evidenced by actual confusion seen from the reactions of our client's fans all over social media."
Tyler spoke out on Twitter yesterday and said the cease-and-desist had nothing to do with political views. "This is not about Dems vs. Repub," he tweeted, all in capital letters. "I do not let anyone use my songs without permission. My music is for causes not for political campaigns or rallies. Protecting copyright and songwriters is what I've been fighting for even before this current administration took office."
President Trump's office did not immediately respond to a request for comment.
Earlier this month, TV show "American Pickers" managed to find Aerosmith's original tour van in Massachusetts. Hosts Mike Wolfe and Frank Fritz got a tip that the van was sitting on a property in western Massachusetts. The "American Pickers" purchased the van, a 1960s International Harvester Metro Van, for a $25,000.
Original Aerosmith member Ray Tobano confirmed the van's authenticity. "It certainly looks like it. Oh my goodness gracious," Tabano said on the program. "I'm afraid to say how long it is, but it's been like 40 years since we were in this thing. It was like a touring hotel… This is definitely the van. You found it."