The Longest Drug Bans in MLB History, from Steven Wright to Alex Rodriguez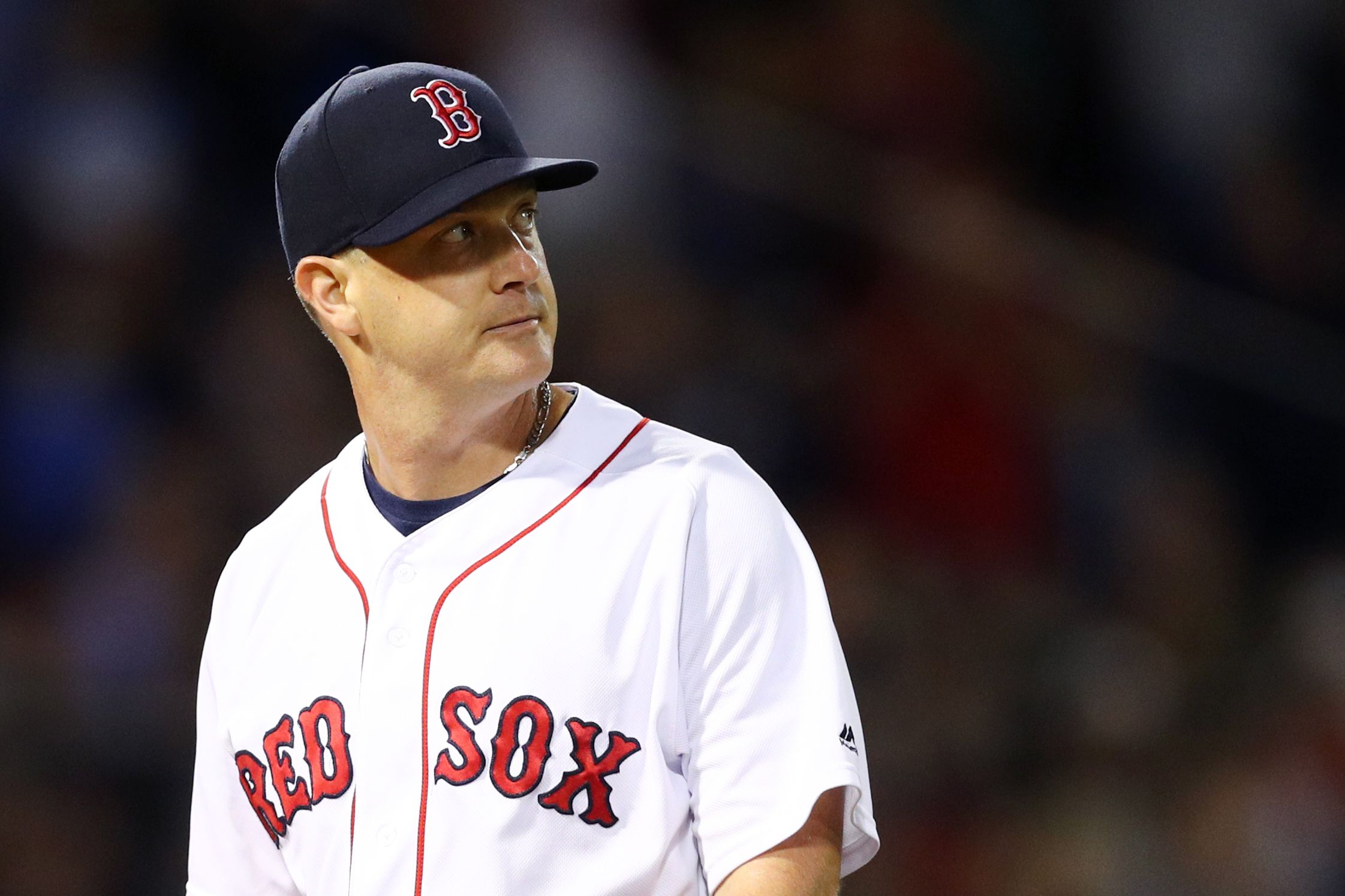 Boston Red Sox knuckleballer Steven Wright has been suspended for 80 games after testing positive for a performance-enhancing substance.
According to Major League Baseball, Wright tested positive to growth-hormone-releasing peptide 2. The 34-year-old admitted he could not prove he did not intentionally take the hormone and had to accept the suspension.
The issue when first arose when he failed a test during the offseason. He subsequently appealed but had no way of proving to the MLB he was innocent.
"We couldn't figure out how this substance got into my body," he was quoted as saying by ESPN.
"But at the end of the day, it's my responsibility. It falls on me. It is what it is, and I've just got to move on from it. That's what's frustrating about it. "
The Red Sox said they were fully supportive of the ban, which will begin at the start of the 2019 season.
"The Boston Red Sox fully support Major League Baseball's Joint Drug Prevention and Treatment Program and its efforts to eliminate performance-enhancing substances from the game," the organization said in a statement.
"While we are disappointed by the news of this violation, we will look to provide the appropriate support to Steven at this time."
An All-Star in 2016, Wright joins a list of lengthy list of MLB players banned for testing positive to PEDs.
He becomes the 58th player to be banned while on the roster of a major league team and the 17th to receive an 80-game ban for his transgression.
The first player to be hit with such a lengthy suspension was former Detroit Tigers shortstop Neifi Perez, who was suspended for 80 games in August 2007 after testing positive for amphetamines.
Less than a month earlier, Perez had been handed a 25-game ban for testing positive to the same substance.
Four years later, Manny Ramirez became the first player to be suspended for 100 games and the first to be suspended twice, after he was found to have breached the league's drug policy. The Dominican, who was then playing for the Tampa Bay Rays, eventually had his ban reduced to 50 games, the same amount he had served when he was first banned by the MLB in 2009.
In 2012, Guillermo Mota became only the second player to receive multiple anti-doping bans, as he was suspended for 100 games. The then-San Francisco Giants pitcher had been banned for 50 games in 2006 while playing for the New York Mets.
In August 2013, New York Yankees shortstop Alex Rodriguez was suspended for the entire 2014 season for his role in the Biogenesis scandal, which saw a number of MLB stars accused of obtaining human growth hormone from a now-defunct rejuvenation clinic.
Less than two weeks later, six-time All-Star Miguel Tejada was suspended for 105 games after twice testing positive for amphetamines.
Jerry Mejia was suspended for 162 games in July 2015 when he joined Ramirez and Mota as the only multiple offender in MLB's history. Seven months later, the Mets pitcher was banned for life after becoming the first player to violate the league's drug policy three times.
Later in 2016, Cleveland Indians outfielder Marlon Byrd was banned for 162 games upon testing positive for a PED substance for a second time.