Stevie Wonder's 'Songs in the Key of Life': The 1976 Newsweek Review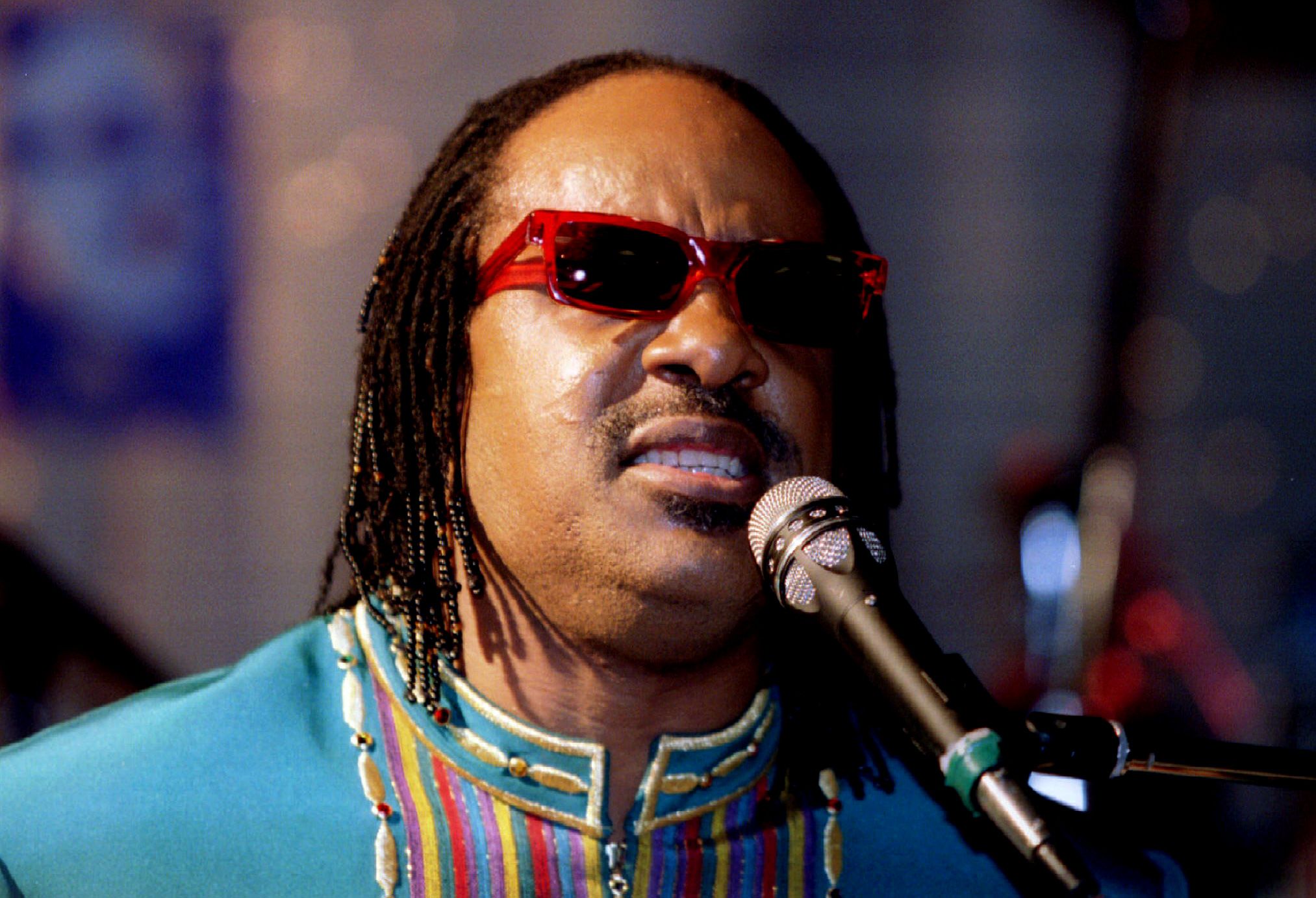 Stevie Wonder released his widely acclaimed double LP, Songs in the Key of Life in 1976. This is the feature we published on the album in the fall of that year.
When Paul Simon accepted last year's Grammy Award for best album, he thanked Stevie Wonder for not making an album in 1975. But the competition is heating up: After two years without a new album, Stevie Wonder is releasing a double LP, Songs in the Key of Life. Last week, Wonder transported 76 members of the press to a farm in New England to hear the record before it is issued this week. Among those invited was Newsweek's Maureen Orth. Her report:
Stevie Wonder made his entrance sporting a cream-colored Tom Mix cowboy outfit with a gunbelt that said "Number One With a Bullet" on the back and two of his albums hanging as holsters.
It was bizarre: a black and blind urban artist was previewing his new LP at a Massachusetts farm dressed like a Western sheriff. But it was no more surprising than anything else in the world of rock 'n roll—or Long View Farm itself. The 145-acre ranch outside Worcester is rented to rock groups only, for $1,250 a day. That includes the use of the rustic ranch house, which sleeps twenty, complete recording facilities and the house's special "yeast bombs"—a high-energy protein vitamin drink favored by drained musicians.
We arrived to find two bars stocked with champagne, a feast of home-cooked food, including a 60-pound side of beef, and a black calf named Stevie. The music was piped through the ranch house so people could lie in front of the fire in the living room, sit by the potbellied stove in the kitchen or flop on the beds and listen to the new album. Lunch was served under a green-and-white-striped tent, and afterward weh eard ten more songs; a few people got up and started to dance. Midafternoon, we were taken on a horsedrawn hayride while a film crew, hired by Stevie for a TV special, recorded the activities from a helicopter.
'Isn't She Lovely'
Stevie had explained that the 21 songs we were going to hear were about his life and based on an as-yet-unrealized idea—love among all peoples. "I hope you enjoy this," he said. "But it really doesn't matter. I gave it my all and all is the best I can do." He needn't have worried. His thousands of hours of work have produced a tour de force—musically and conceptually—filled with complex rhythms not usually attempted by rock musicians. The album has everything from the upbeat single, "I Wish," a song recalling his mischievous childhood, to Brazilian samba disco songs. There are ballads, songs about black pride, a jazzy tribute to Duke Ellington with a brassy big-band sound and a love poem to his 17-month-old daughter, Aisha. It begins with her crying and asks, "Isn't She Lovely?"
"I'm trying to hook up different 'sound pictures' never used before," Stevie explained. Although he is backed on a few tunes by Herbie Hancock on piano and George Benson on guitar, Stevie plays most of the instruments himself, as usual. But this time, he is more openly preaching from a musical pulpit, exhorting us in one song to "Have a Talk With God." He is also more frankly political. He sings the lyrics of degradation in "Village Ghetto Land," for example, against the ironic counterpoint of a synthesizer programmed to sound like violins playing a stately minuet. The image is more "Mack the Knife" than "Sunshine of My Life."
The prolific, 26-year-old Wonder stands alone among rock composers in the range of his creativity, and his promotional gimmicks are original even in the glittery world of rock. For his last album, he blindfolded the press in a studio and kept them in the dark through dinner so they could "hear what Stevie hears." This trip was a more relaxing introduction to his new music, which he will play on tour in December. Although Stevie is beginning to sound a bit pompous lately, answering questions about himself with the pontifical "we," he has always been spiritual. Is it because Stevie Wonder feels he's divinely inspired? "I'm not a minster," he said at the farm, "but I get the feeling that when I'm singing I'm just the vehicle." Listening to Songs in the Key of Life makes you think that just maybe he is.
This story was originally published in the October 4, 1976 issue of Newsweek with the headline "Taking Stevie's Trip."