The Stigma of Obesity Hurts Black and Latinx Communities Most | Opinion
As a Black physician, I've seen systemic inequities in our health care system disproportionately impact my community long before the COVID-19 pandemic. The lack of access and inequity in our system has been aided by the inadequate training of my fellow doctors and health care providers in the effective assessment and treatment of obesity without stigma, and policy makers who allow our laws to perpetuate this stigma instead of following science—the one thing we all know can lead us out of a health crisis.
The stigma associated with obesity permeates our culture. A recent study showed that negative perceptions from the medical community are all too common for people living with obesity, particularly members of the Black and Latinx communities. The study found that up to 74 percent of people felt shamed or belittled when visiting a doctor, making them less likely to seek care in the future. Obesity has a disproportionate impact on people of color: 49.6 percent of Black Americans and 44.8 percent of Latinx Americans are living with obesity.
Yet the obesity epidemic problem is so severe—impacting over 100 million Americans—that the Centers for Disease Control and Prevention views it as one of the leading contributors to some of the major causes of death.
The COVID-19 epidemic shined a light on the grave threat posed by obesity, particularly for communities of color. The CDC found that people living with obesity face an increased risk of severe illness from COVID-19: 78 percent of people who were hospitalized, placed on a ventilator or died from COVID-19 suffered from obesity. At the same time, Black Americans were five times more likely and Latinx Americans were four times more likely to be hospitalized for COVID-19.
Unlike other serious health conditions, when it comes to obesity, insurance companies and our laws (like Medicare) do not adequately encourage prevention nor offer full access to treatment to save lives. This gravely impacts communities of color, who are already burdened by systemic failures of our health care system.
These numbers should serve as a wake-up call for health care practitioners as well as policymakers. Doctors and health care professionals must recognize that it's not simply a matter of one individual's behaviors or lifestyle. That means catching up to the American Medical Association's decision in 2013 to reverse decades of outdated and dangerous thinking by recognizing obesity as a disease.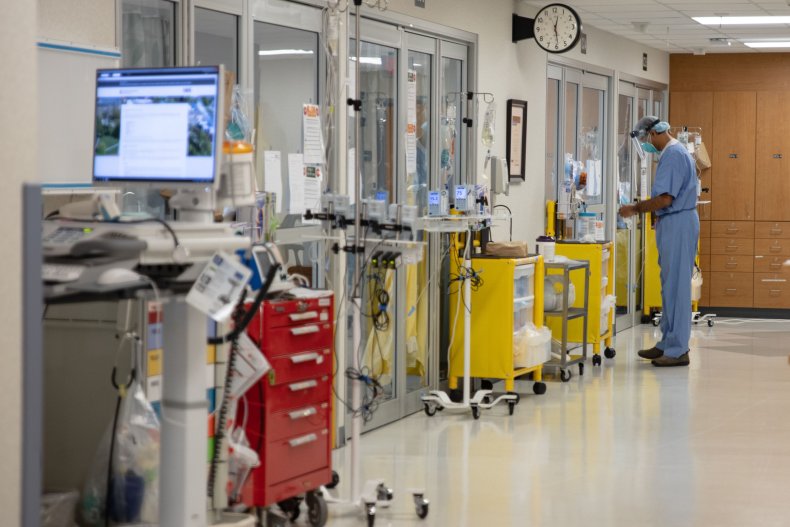 While erasing the stigma surrounding obesity and addressing systemic racial inequity in our health care system will require comprehensive action, an important first step is to ensure our laws and regulations, including Medicare, follow the science.
Science shows today that obesity is treatable. In addition to lifestyle changes and services like Intensive Behavioral Therapy, treatment with anti-obesity medication can lead to clinically meaningful weight loss of 5 to 15 percent.
Doctors must heed these advances and address the epidemic by providing the best quality of care to patients seeking help. People living with obesity, including those on Medicare, should be able to access medications that could save their life. It's how we'd respond to any other disease.
Congress is currently considering the Treat and Reduce Obesity Act (TROA), legislation that would take meaningful steps toward addressing the obesity epidemic by increasing access to Intensive Behavioral Therapy and expanding access to medication for people on Medicare. New laws in Washington often lead the way for fundamental change across the country—including insurance coverage and state legislation, making passage of TROA a pivotal next step in obesity care.
Patient-centered care requires us to take a hard look at who is impacted by obesity, their access to care and how ending this epidemic needs to be part of the conversation around health inequities. We must act now to help reverse the stigma associated with obesity and tackle the systemic inequities in our health care system that prevent people from getting the care they need.
Dr. Michael Knight is board certified in internal medicine and obesity medicine, and practices clinically in the GW Weight Management Clinic and General Internal Medicine Practice.
The views expressed in this article are the writer's own.