Americans have long been unconvinced that further stimulus action will happen imminently, though a bipartisan compromise plan on relief looks to be gaining support in Congress.
Before the election, people did not think such support would be signed off ahead of November 3. They were right.
Since then polling, has indicated a lack of hope in the country that one will come this year—or at all.
Of 6,229 U.S. adults asked by YouGov on December 2, a quarter said they think Congress will pass a bill for another stimulus package but after January 2021.
Just more than a fifth, 22 percent, said they do not think Congress will ever pass one.
This compares to seven percent who believe it will be in the next two weeks, 11 percent in the next month and 15 percent in January 2021.
This comes despite other polling having indicated a desire among the public for stimulus and bipartisan backing for it.
Among lawmakers, there is support across the aisle for further relief but the topline spend and specific aspects of such action have led to a prolonged stalemate.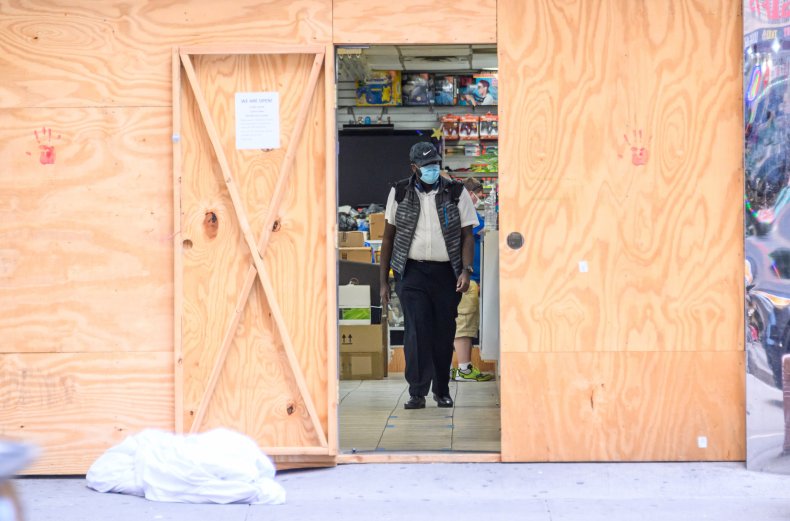 It has been more than eight months since the CARES Act was signed by President Donald Trump. Democrats have since pitched the HEROES Act and an updated version of it, both of which passed in the House but faced resistance in the GOP-led Senate.
Proposals made in the upper chamber have also failed to gain traction, from skinny bills pitched by Republican leaders to a previous bipartisan bill.
A fresh bipartisan bill worth $908 billion was unveiled this week and appears to be gaining more support than the one previous.
House Speaker Nancy Pelosi (D-CA) and Senate Minority Leader Chuck Schumer (D-NY) have both backed the new bipartisan proposals as being a basis for negotiations, a spokesperson for Schumer told Newsweek. They do not support the bill as is
The pair said this was in "the spirit of compromise."
"While we made a new offer to Leader McConnell and Leader McCarthy on Monday, in the spirit of compromise we believe the bipartisan framework introduced by Senators yesterday should be used as the basis for immediate bipartisan, bicameral negotiations," a statement from the pair said.
"Of course, we and others will offer improvements, but the need to act is immediate and we believe that with good-faith negotiations we could come to an agreement."
President-elect Joe Biden has also offered it his support.
Senate Majority Leader Mitch McConnell, though, suggested the proposal was a waste of time when asked about it. He insisted the focus should be on what the president will sign.
McConnell remains focused on wanting a targeted bill which would be worth around $500 billion, with plans of his own having emerged. It has been indicated the president would sign his proposals.
Despite this, House Majority Leader Steny Hoyer (D-MD) suggested he believes there could be agreement on a deal in the "next few days," describing hopes these could respond to the "major crises at least in the short term."
Newsweek has contacted the lawmakers mentioned above for comment.
This article has been updated with further comment from Pelosi and Schumer, with comments from Schumer's spokesperson clarifying their stance.