Stimulus Bill Tax Reliefs Draw Fire Due to Smaller Second Check
The $900 billion stimulus package passed by Congress is facing criticism for some of the tax breaks it offers—and for not giving Americans enough cash in their pockets.
The legislation, which includes $600 direct payments to eligible adults, has been described as an "important first step" by Democratic party leaders, signalling a push for further relief in the new year.
But Josh Hawley, a Republican senator from Missouri, who had teamed up with Vermont Senator Bernie Sanders to push for payments of $1,200 for each adult, took a swipe at some of the tax breaks in the bill and said that for ordinary Americans, the "assistance is not nearly enough."
He tweeted: "Mark my words, there will be hundreds of BILLIONS spent on special interests, banks and government."
In a follow-up tweet, he shared a message from journalist Lee Fang, which outlined how tax breaks would be offered to racehorse owners.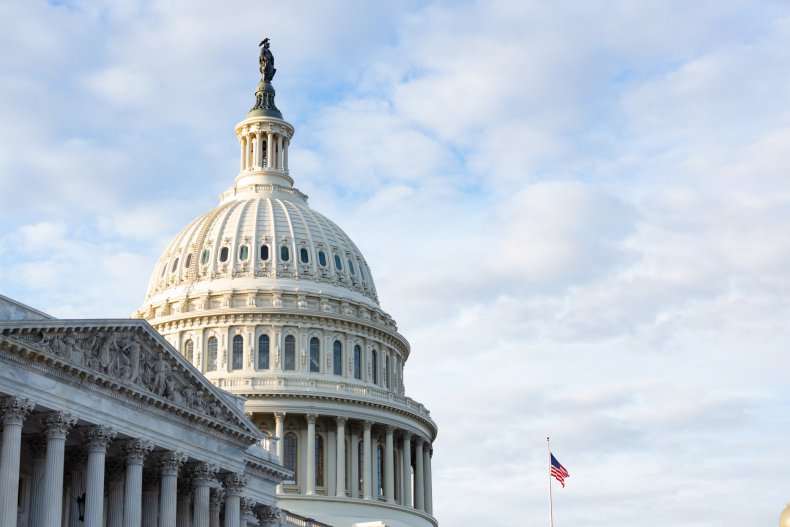 "And here comes the lists of corporate & government giveaways—but remember, negotiators said we couldn't give working people a single penny more," Hawley wrote.
Oregon Senator Ron Wyden, the ranking Democrat on the Senate finance committee, said on Monday that a draft of the bill showed how corporations would be able to write off the cost of business meals from their tax bills.
President Donald Trump had pushed for the deduction, which critics call the "three-martini lunch," to boost the ailing hospitality industry.
"Republicans are nickel-and-diming benefits for jobless workers, while at the same time pushing for tax breaks for three-martini power lunches. It's unconscionable," Wyden said in a statement to The Washington Post.
Rep. Rashida Tlaib (D-MI) also took a swipe at the corporate tax breaks, as well as the provision of $1.4 billion for President's Trump's border wall.
"This is what the American people will feel tonight: we have billions of your tax dollars for corporate meal expenses and a racist border wall—but only scraps for those struggling to pay for food, rent, and healthcare," she tweeted.
"Folks won't be able to survive with this bill as is. COVID-19 will force an additional 8 million people into poverty."
Noah Pransky, a reporter for NBC LX, tweeted about other tax reliefs "hidden away" in the 5,593-page stimulus bill "that no Senator is going to read: tax breaks for NASCAR tracks! As well as for beer brewers, wine makers and liquor distillers - some of the biggest pandemic winners, judging by their stock prices."
Meanwhile, Rep. Ken Buck (R-CO) tweeted his unhappiness that the bill would authorize a Smithsonian Women's History Museum and the National Museum of the American Latino.
"I didn't know the American people desperately needed two new Smithsonian museums to get through this pandemic," he wrote.
Tlaib is a member of the Congressional Progressive Caucus, whose chair Pramila Jayapa (D-WA) said the bill did not go far enough in its direct payments and that "the dangers of going too small far outweigh the risk of going too big."
"In the coming months, Congress must pass a comprehensive package that meets the scale of the crisis, prevents this economic crisis from worsening and brings real, substantial relief to the millions of individuals and families living on the brink," she added, according to political website The Hill.
Another member of the progressive caucus, Ayanna Pressley (D-MA), compared the package with the price tag of the National Defense Authorization Act agreed last week and said the GOP-led Senate had "not prioritized the American people."
"If they can approve a $740 billion NDAA package then we should be providing direct relief to the American people and that is in the form of cash recurring payments. At this point they are not even stimulus payments, they are survival checks," she told MSNBC.
The House of Representatives voted 359-53 for the bill, with two Democrats, 50 Republicans and the Libertarian Rep. Justin Amash opposing it. Senators voted 92-6 in favor of passing the package.