'Stimulus Challenge' Launched by Oklahoma Police Officer to Donate Your Checks
A police officer inspired a pay-it-forward challenge by donating his stimulus money to a struggling business.
Jeff Morefield, of Edmond, Oklahoma, returned to the U.S. from deployment as a National Guard member in the Middle East to find businesses in his local area closed due to the impact of the COVID-19 pandemic.
Speaking with KOHK Fox 25, Morefield said: "What I was seeing when I came back was not how it was when I left. When I came home the exact same movie poster that I saw the movie of before I left, when I came back was still on the wall."
Morefield decided to use his stimulus check to help his friend and local business owner, Jennifer Webster. The police officer donated his $1,800 check to Conscious Community Cafe and Co-op, the restaurant that Webster began running in July of last year.
However, Webster was inspired by Morefield's donation and wanted to pay it forward, so she split the $1,800 check evenly between three other local restaurants. Paying it forward came back full circle for Webster, who then received an anonymous donation of $2,400.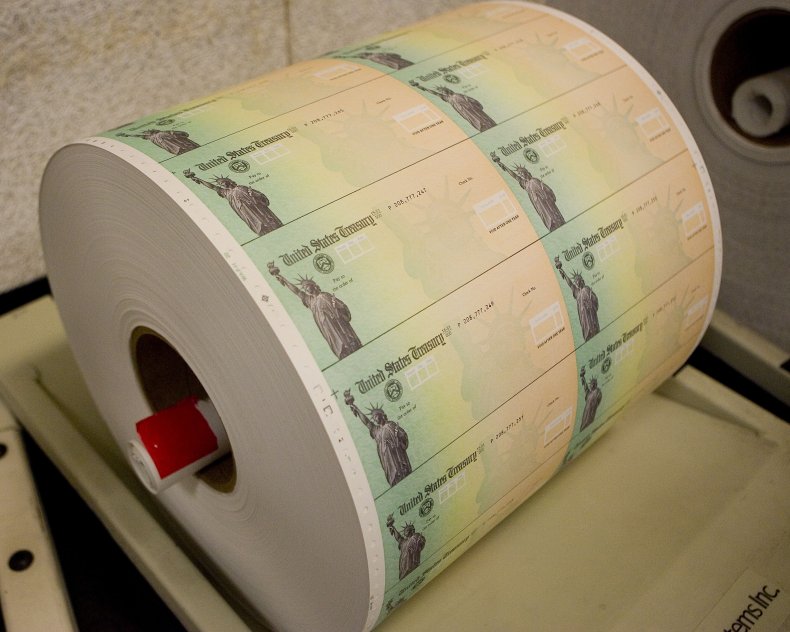 Webster told Fox 25: "People in 2020 forgot to give because they were so busy worrying about me, my, myself, self-preservation, and I just knew in that instant God did not want me to keep it. I was to pay it forward and he blessed me for doing that."
Morefield and Webster have sparked the "JJ's Stimulus Challenge" in their town and are encouraging residents to donate their checks to local businesses—if they don't need the money themselves.
The stimulus challenge founders gave $500 to the owners of Grounds 4 Compassion, a coffee roasting company in nearby town Bethany. The coffee company said they plan to donate money to Dignity in Grace, an Oklahoma-based nonprofit for women, that is opening its own coffee shop.
Grounds for Compassion owner Bradley Carter told KWTV News 9: "We want to be the blessing to them as much as Jeff and Jennifer have been a blessing to us."
In response to the donation, Dignity in Grace said on Facebook: "So Blessed by Grounds 4 Compassion! Thank you for thinking of us and how we are stepping out to bless others!"
Morefield hopes that the challenge will grow and wants to encourage others to help their local communities, telling Fox News: "We're really trying to push this #JJsStimulusChallenge to really get people to go out, to get outside their house, go help their community in these trying times."
Newsweek has contacted Morefield for comment.
This is not the first initiative set up to donate stimulus money. In April 2020, Rev. Tamara Torres McGovern and Wendy Blackwell-Moore, from Maine, launched the Pledge My Stimulus campaign, which encourages people to pledge to donate all or part of their stimulus checks.
According to the Pledge My Stimulus campaign, 189 people have pledged to donate $159,327 to charities across the U.S.