Stimulus Check 2022 Update as $5,500 Cash Payments Approved in One State
On Tuesday, the Alaska Senate approved a state spending package that includes cash payments of $5,500 for Alaskans.
The package includes dividends of about $4,200 to residents this year as well as "energy relief" checks of $1,300.
The vote in Alaska comes as a number of other states are considering sending more direct payments to their residents as Americans continue to grapple with record-high inflation and rising gas prices, driven partly by Russia's ongoing war in Ukraine.
The package passed 15-5 and was sent to the House, which will decide whether to agree with the Senate version.
However, lawmakers believe the House is more likely to reject it, according to the Anchorage Daily News. If that happens, lawmakers from both chambers will have to reach an agreement in a conference committee.
The House approved a version of the budget last month that included a dividend of roughly $1,250 and a $1,300 energy check.
Lawmakers in recent years had been divided over the size of the dividend, traditionally paid with earnings from the state's oil-wealth fund, known as the Alaska Permanent Fund.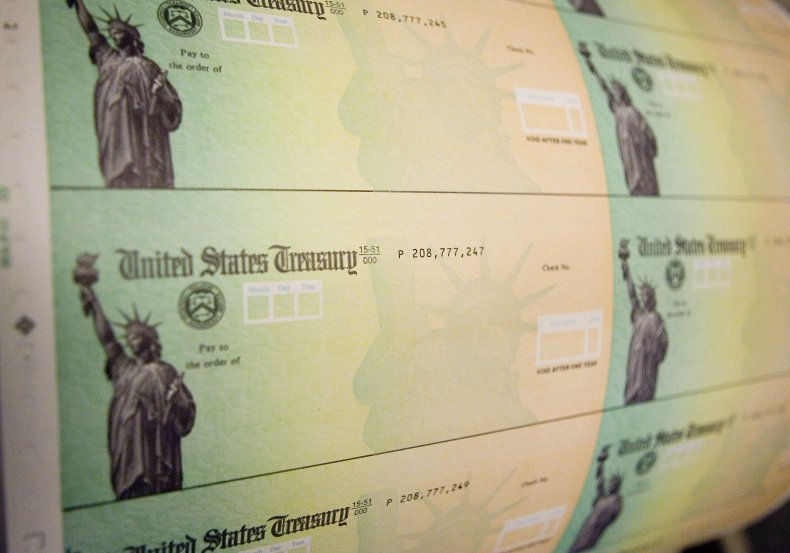 During a debate on the budget on Monday, the Senate voted 10-9 in support of a dividend of about $4,200.
The cost for that size dividend would be nearly $2.8 billion, while the cost of the proposed energy payment is estimated at $840 million, according to The Associated Press.
Supporters of the Senate budget argued that Alaskans could use the financial help, while critics raised concerns about the possible fiscal consequences.
Alaska House Speaker Louise Stutes, a Republican, was critical of conservative lawmakers in the state Senate for voting for a budget that could dip deeply into the state's savings.
"We have all these conservative people that have been nickel and diming different bills, saying, 'We've got to save money,'" Stutes said, according to the Daily News.
"The House—our anticipation was to put a lot of money in a savings account. Well, that just got shut down in the Senate. All these conservative people just spent all our money, all our savings account, and money that we haven't gotten yet."
Stutes said she expected the House would vote on the Senate's budget on Wednesday evening or Thursday morning.
The Alaska State Legislature has until May 18 to pass a budget or be forced into a special session.
Stimulus checks to ease the financial toll of the COVID-19 pandemic were incredibly popular, with millions of Americans signing online petitions to demand more direct payments.