Stimulus Check Update as $500 Tax Rebate Offered in One State
Georgia Governor Brian Kemp signed an amended budget on Friday and said it delivered on campaign pledges.
The budget will provide a $500 property tax rebate to homeowners with homestead exemptions.
It also includes $1 billion for tax refunds between $250 and $500, but the state Senate will debate legislation authorizing them on Tuesday.
Georgia homeowners are set to receive a $500 property tax rebate after Governor Brian Kemp signed an amended budget.
The Republican governor signed House Bill 18 on Friday, which will boost spending by $2.4 billion through to June 30, the end of the budget year.
Taxpayers with homestead exemptions will get an average of about $500 from the state under the $950 million property tax rebate plan.
The budget includes $1 billion to give taxpayers up to $500 in tax refunds for a second year as well.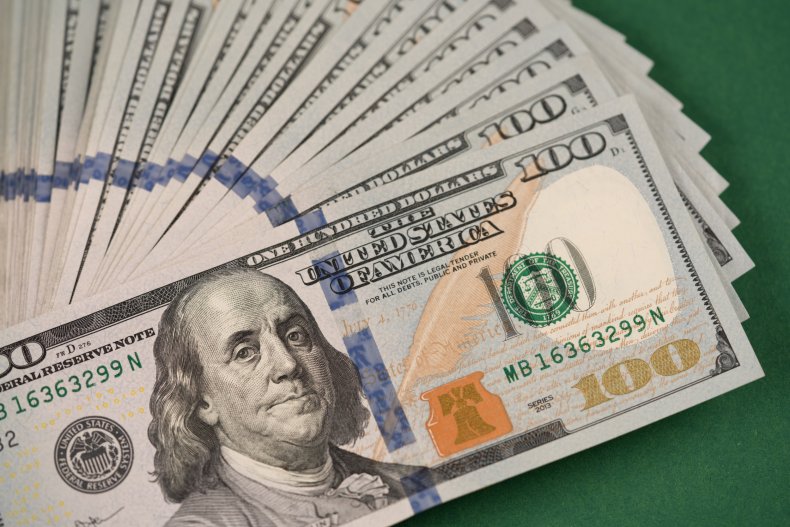 Legislation approving those refunds is set to be debated by the state Senate on Tuesday. House Bill 162 would give $250 back to single filers and $500 to those who file jointly.
In a speech at the state Capitol on Monday, Kemp said he was delivering on pledges he made during his reelection campaign.
"This mid-year budget includes a lot of benefits for hard-working Georgians, but I'm most thankful that it delivers on the promises I made last year to the people of our great state and it's geared to help them fight through 40-year high inflation," Kemp said.
"While some on the federal level are pushing a budget which raises taxes on Americans, we're giving the money back to the people through our budget, because they know best how to use it.
"Last year, we returned over a billion dollars to the taxpayers of Georgia through a state income tax refund. This year, as you know, we are doing that again."
Newsweek has contacted Kemp's office for further comment.
The amended budget also includes one-time $500 bonuses for 54,000 retirees in the state Employees' Retirement System.
It allocates $115 million for school security grants, which works out to about $50,000 per school, and $92 million to the state reinsurance program to reduce healthcare premiums.
It also allocates $3.5 million to fund the training of nurses and another $5 million to help paraprofessionals become certified teachers.
In Monday's speech, Kemp said the budget should send a message to federal lawmakers as they begin their own budget negotiations "that you can hold the line on spending" and "use innovation to make government more efficient and streamlined" without raising taxes.
Last week, President Joe Biden unveiled a budget plan that involves taxing the wealthy to fund programs including restoring the expanded child tax credit that would give families as much as $3,600 per child.