Stimulus Package Could Mean $14,000 Windfall for Family of Four
The stimulus bill is aimed at helping Americans left reeling by the coronavirus pandemic, but one analysis has said the direct payments to individuals of $1,400 are less important than the windfall that some families might get.
The House of Representatives approved the $1.9 trillion America Rescue Plan which is expected to be amended by Congress's upper house before being returned to the House.
The aid package passed early Saturday morning includes a fresh round of stimulus checks worth $1,400 for individuals with the full amounts going to those with incomes of up to $75,000 and married couples earning up to $150,000.
The payments would phase out for those making up to $100,000 or $200,000 for couples.
While the $1,400 payment is the number that has focused minds, analysis by financial services firm Raymond James has said that a much larger sum in store for some families should be the headline figure.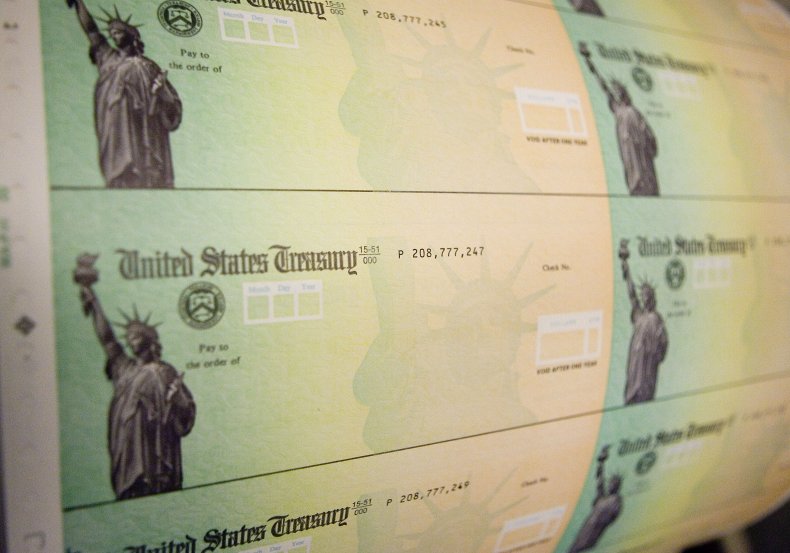 Its analysis, written by Washington policy analyst Ed Mills and institutional equity strategist Tavis McCourt, outlined how a family of four earning less than $150,000 a year would get $5,600, or $1,400 per person. This goes on top of the $2,400 they received via the relief bill Congress passed in December 2020—a total of $8,000.
Added to this would be extra money under the revamped Child Tax Credit. At the moment, families get $2,000 per child under 17, if their income is under $200,000 for individuals or $400,000 per married couple.
But the new proposal is to raise that to $3,600 per child up to the age of six and $3,000 between six and 17, for married couples with less than $150,000 in annual income.
That would mean between $6,000 and $7,200, which added to the $8,000 figure would mean federal support of at least $14,000 for a family of four.
"All of the focus has been on the $1,400 when, in reality, for a family of four, they should be focused on the $14,000," Mills said, according to CNBC.
In his analysis published this week, he concluded that "a test of universal basic income (UBI) has arrived in the United States," referring to the payment of a no-strings-attached monthly stipend.
"This is a direct result of the pandemic-related relief bills and executive actions of Washington, D.C. The market and political question will be, 'How long will it last?'"
"This support from the federal government is not offset by any tax increases, as it has the goal of stimulating the economy," Mills wrote, "we are in the middle of a new fiscal experiment, aimed at targeting support toward the bottom portion of the K-shaped recovery."
The legislation passed by Democrats also includes a $400 weekly unemployment insurance boost until August 29, $8.5 billion in funds for COVID-19 vaccines and $350 billion for state and local governments. Newsweek has contacted the White House for comment.