Millions of people could miss out on a third stimulus check because of a change to the income threshold, so receiving a payment from the first two rounds doesn't guarantee a person a third payment.
Details of the next relief package have not yet been finalized, but on Wednesday, Democrats reportedly agreed to completely phase out direct payments for individuals who make $80,000 or more per year—$20,000 less than the original cutoff. The changes could leave 17 million Americans who received the first financial assistance in the first two rounds without any money this time.
The changes aren't expected to impact the thresholds for the full payments. As it currently stands, individuals making up to $75,000 and joint filers with incomes of $150,000 or less will still receive the full $1,400 payment.
However, Republicans, who have balked at the $1.9 trillion price tag, pushed for more targeted relief by limiting who would receive a payment. Senator Ron Wyden told reporters on Thursday he would have preferred phasing checks out at $100,000 for individuals and $200,000 for joint filers, as was in the version the House passed on Saturday, but that there were "a lot of battles."
Wyden added that he had to "fight against" a Republican proposal that would have phased checks out at $50,000 for individuals and $100,000 for joint filers.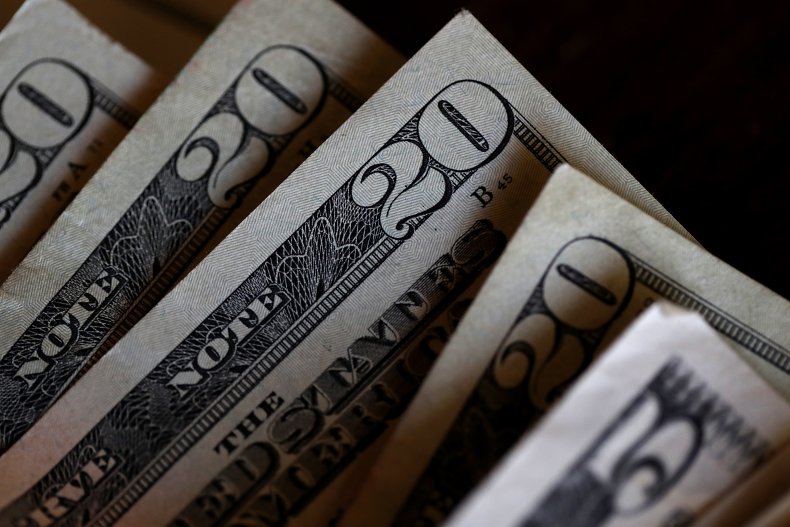 Payments are based on a person's most recent tax return and their adjusted gross income. A person can either calculate their adjusted gross income by adding up all of their income and subtracting eligible deductions, but it leaves room for error. A simpler way to find your adjusted gross income is to look on line 11 of Form 1040 if using a 2020 federal tax return or line 8b on a 2019 return.
With that number in hand, a person can plug their information into a calculator made by the website Kiplinger, and estimate how much their payment should be—if they'll receive any money at all.
The tool has been updated for the changes announced on Wednesday and requires a person to select their filing status, enter their number of dependents and plug in their adjusted gross income. After hitting submit, a message will appear informing them of what their estimated third stimulus check will be, assuming the reported changes are in the final version that passes Congress.
Kiplinger isn't the only website to come out with a stimulus check calculator. Other versions are available on CNET, Forbes and CNBC. Not all of the calculators have been updated for the changes that were reported on Wednesday, though, so amounts could vary.