Stimulus Check Claim Deadline Pushed Back Amid Dwindling Hopes of a Second
A deadline for millions of people who may be eligible for stimulus checks to claim their payments has been pushed back by five weeks, amid continuing negotiations over a further relief package amid the coronavirus crisis.
The Internal Revenue Service (IRS) has announced the date for around 9 million people who had not filed tax returns in 2018 or 2019 and might be owed a $1,200 payment to register is now November 21, having previously been October 15.
Letters have been sent out to those in this group, with more than 3 million potentially due the Economic Impact Payment funds in four states alone.
Commenting on the deadline being moved, IRS Commissioner Chuck Rettig said: "We took this step to provide more time for those who have not yet received a payment to register to get their money, including those in low-income and underserved communities."
He added: "Time is running out for those who don't normally file a tax return to get their payments."
The non-filers tool on the IRS website allows people to register to request the payment.
Newsweek has contacted the IRS for further comment on the deadline change and to ask for an updated number on the amount of people yet to register.
These payments, of up to $1,200 per eligible individual, were granted under the CARES Act, which passed more than six months ago.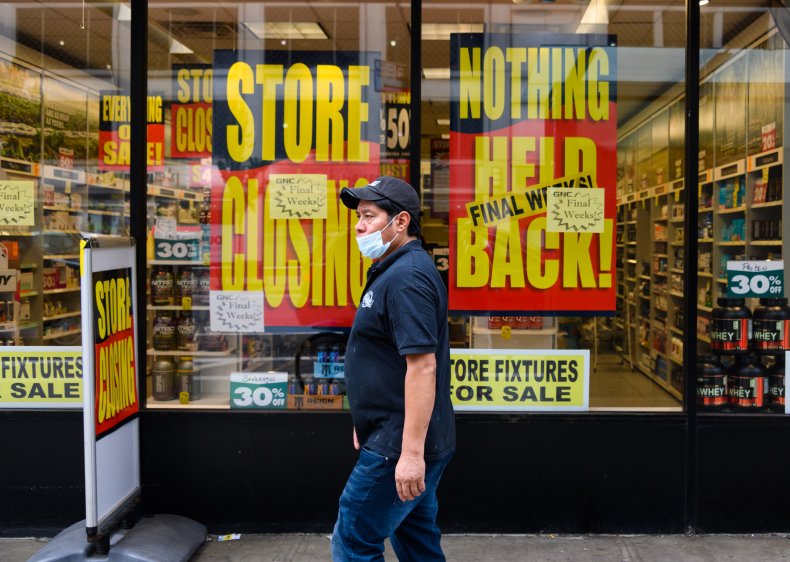 While there are those yet to receive their first payment, there have been ongoing negotiations over a further relief bill which could include a second round.
Another package of stimulus has not been agreed, with a bipartisan split over the contents of such a proposal creating a stalemate in Congress.
Talks between representatives of the White House and Democratic figureheads have also failed to breach the impasse so far.
Lawmakers have previously downplayed the chances of a deal being struck before election day on November 3.
Polling has indicated most Americans asked also think an agreement will not be reached until after that date. There are also many who do not think there will be a package agreed upon at all.
This comes despite bipartisan support of further action to be taken, with lawmakers and the public largely in favor of more stimulus. However, other aspects of stimulus provision, such as enhanced unemployment and liability protections, have proved stumbling blocks to agreement in Congress—as has the amount a package would cost.
There have been more than 7.4 million confirmed cases of coronavirus throughout the U.S. during the pandemic, according to Johns Hopkins University figures.
The graphic below, from Statista, shows the nations with the most confirmed cases as of October 5.