2020 Stimulus Check Deadline for Missed CARES Act Payments Looms
The deadline for Americans who do not normally file tax returns to register for receiving stimulus check payments from the CARES Act in 2020 is this Saturday.
Direct payments of up to $1,200 were paid to millions across America in a bid to support them through the financial turmoil posed by the COVID-19 crisis as part of the last comprehensive stimulus package.
Around 160 million payments have already been issued according to the Internal Revenue Service (IRS), which is distributing the funds, with around $270 billion in support having been dispensed.
However, many people who did not file a tax return in 2019 or 2018 but are eligible for the payments have not received their funds.
The IRS previously estimated some nine million people were missing out and sent letters urging them to apply for the funds through its website, using the non-filers tool.
"The only way remaining to get a payment in 2020" is to register using this tool by the Saturday, November 21 deadline of 3 p.m. EST.
Some may be able to claim their funds next year, the IRS added.
"Under the Coronavirus Aid, Relief, and Economic Security (CARES) Act, the IRS will continue issuing these payments during the final weeks of 2020, and some people may be eligible to claim them when they file their 2020 tax returns in 2021," the statement adds.
Newsweek has contacted the IRS to ask how many people there are estimated who have not yet registered.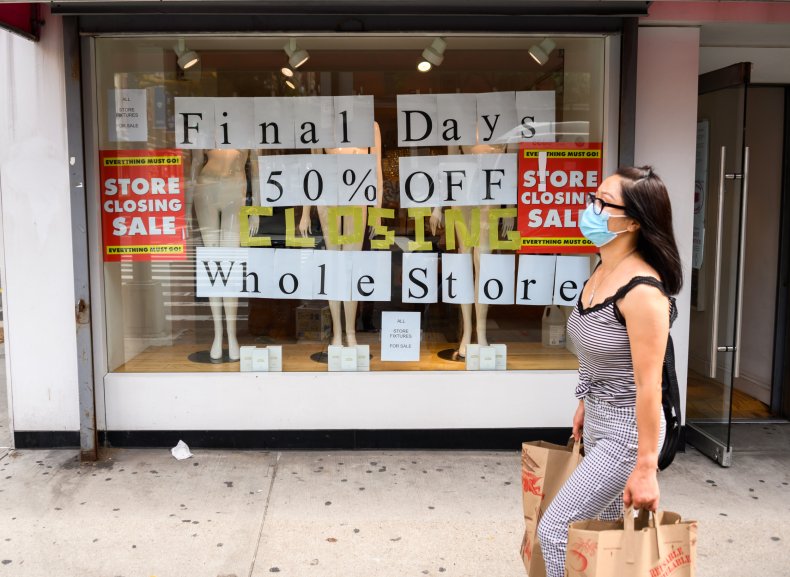 It has been nearly eight months since the CARES Act was signed by the president, with a stalemate continuing over passing a further such package.
Democrats have since passed packages in the House, the HEROES Act and an updated version of this, though these have been met with opposition in the GOP-controlled Senate. Meanwhile, Republican-backed proposals in the Senate have also failed to gain traction.
Both sides have continued to blame the other for a lack of compromise, with topline spend proving a major point of contention and Republican leadership in the Senate unwilling to support an amount palatable to Democratic figureheads in Congress.
Democrats have called upon Republicans to return to the negotiating table in order to reach a bipartisan agreement.
The debate comes with the number of confirmed cases of COVID-19 in the U.S. throughout the pandemic having surpassed 11 million, according to Johns Hopkins University figures.
The graphic below, from Statista, shows the nations with the most confirmed COVID-19 cases as of November 16.