As Stimulus Checks Delay Rolls on, Scams Do Too
As people across the nation hope for news of a second round of stimulus checks, fraudsters exploiting the desire for such payments are continuing to run scams.
It is almost eight months since the signing of the CARES Act, which provided direct Economic Impact Payments to support those struggling financially in the COVID-19 pandemic.
Although there has been bipartisan enthusiasm for another round of checks, both among the public and lawmakers, a second set has not been signed off—amid a stalemate in the House of Representatives and the Senate.
The Internal Revenue Service, tasked with distributing the first round of payments, has warned of fraudsters looking to dupe people about the prospect of further payments—and such situations continue to arise.
IRS spokesperson Raphael Tulino told NBC San Diego people had been targeted with scam text messages asking them to provide their bank account details in order to receive a $1,200 payment.
"It's not how we're doing business by asking you through a text," Tulino said.
"The IRS does not do business with random texts.
"Under no circumstances is the IRS texting you, calling you or emailing you out of the blue demanding or threatening something."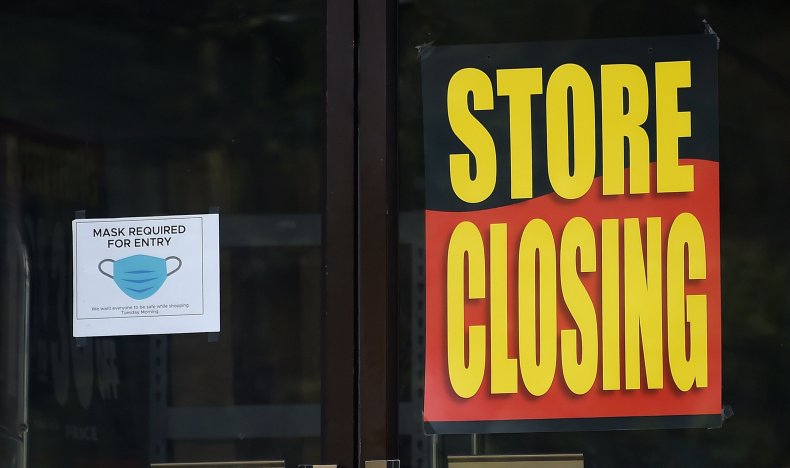 Advising people how to react to such messages, Tulino said they should be ignored and could also be reported to the IRS.
Tulino added: "Leave it alone, ignore the things, delete your emails, hang up the phone, delete the text and just be on with it.
"You'd assume they might do some bad things with your good name, so be careful."
The IRS previously warned of such scams in June, describing the exploitation of the "COVID-19 Economic Impact Payments as cover for schemes to steal personal information and money."
Such phishing schemes were seen in emails, texts, letters and websites, the IRS said, adding that they often used key words such as "Corona Virus," "COVID-19" and "stimulus."
"These schemes are blasted to large numbers of people known by the bad actors in an effort to get personally identifying information or financial account information to include account numbers and passwords. Most of these new schemes are actively playing on the fear and unknown of the virus and the stimulus payments," the IRS statement said.
Newsweek has contacted the IRS for further comment on potential scams.
The news comes as COVID-19 cases continue to rise across the globe, with the U.S. having recorded more than 10.2 million diagnoses, according to Johns Hopkins University.
The graphic below, from Statista, highlights case numbers in different states as of November 9.