Stimulus Check May Boost Americans' Holiday Spending, but Is It Possible People Will Receive One Before Christmas?
With the holidays approaching, almost 40 percent of Americans are planning on spending less than last year. But if Congress signs off on another round of stimulus checks, some people might be willing to up their holiday budgets.
It's been eight months since Congress approved the Coronavirus Aid, Relief and Economic Security (CARES) Act, and with it the $1,200 economic impact payments. There's Democratic and Republican support for renewed payments, but disagreements over other bill provisions in the months-long negotiations between Democratic leadership and the White House have prevented a bipartisan relief package from coming together.
Technically, there's enough time for Congress to pass a bill, President Donald Trump to sign it and the Treasury Department to start sending out the checks in time for Christmas. However, being possible and being probable are two different things.
Senators are back in their home states and aren't scheduled to return until November 30. This gives congressional lawmakers less than three weeks to finalize and pass a package before the December recess. For Americans to start receiving payments by December 25, Trump would have to sign off on a package by the week of December 14, according to Treasury Secretary Steve Mnuchin.
In August, Mnuchin told reporters on Sunday that if a package were passed on Monday, he could "start printing" payments the following week and 50 million payments could go out "really quickly."
Without new financial assistance, 37 percent of people will spend less this holiday season than they did last year, according to a Franklin Templeton-Gallup poll released November 12. If they had a stimulus payment, that number drops to 30 percent, and the number of people willing to spend more than last year increases to 22 percent from 16 percent.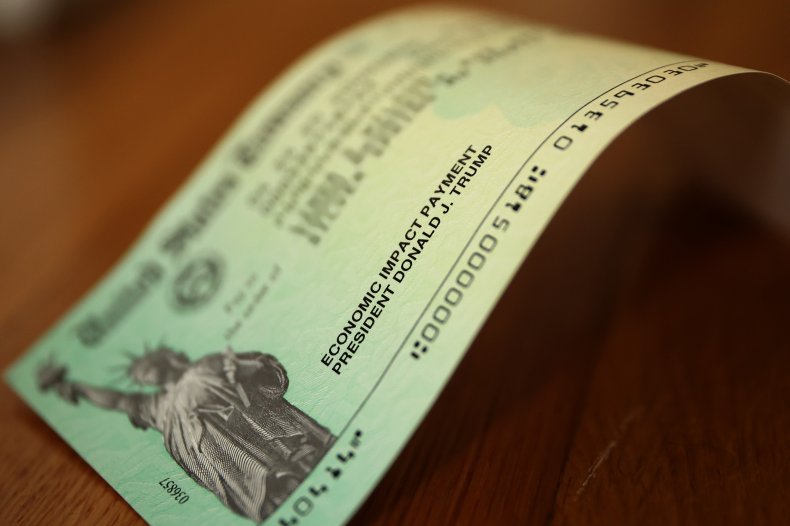 Closing businesses to slow the spread of the coronavirus outbreak has put millions of people out of work, and although the country has been reopening, people across America are still feeling the economic fallout of the pandemic. Yet even for those who were experiencing financial difficulties, a stimulus check would affect their holiday spending.
Forty-two percent of people who were "running into debt" or had to "draw on savings" told Gallup they were going to spend "much less" this year. However, when asked what they would do after receiving a new $1,200 payment, that number dropped to 33 percent.
Both Trump and President-elect Joe Biden have urged Congress to pass another round of economic relief, but in addition to the disagreements over what to include in the package, the price tag and the language, there is another obstacle—a government shutdown. Congress has until December 11 to decide on a spending package to keep the government operating, and White House chief of staff Mark Meadows told reporters last week he couldn't "guarantee" there wouldn't be a shutdown.
There's also the issue of a new administration coming into power and the possibility that Democrats could take control of both chambers of Congress. If a stimulus deal isn't reached before the Christmas break, it'll be up to the new Congress to act on it, and that's unlikely to happen before the January 5 Georgia Senate runoff elections. Pushing a deal back until after Biden is inaugurated on January 20 could delay the deliverance of stimulus payments until February.