Concerns that tax season would delay delivery of economic impact payments seemed to be unfounded, as the Treasury Department has sent out 90 million payments—three times faster than this time last year.
Developing a new system and technical glitches caused delays in sending $1,200 payments out after former President Donald Trump signed the Coronavirus, Aid, Relief and Economic Security (CARES) Act. Payments went out much faster for the second round of relief, but some were concerned that a new administration combined with the IRS being in the middle of tax season could delay delivery of $1,400 stimulus checks.
That proved not to be the case as people started seeing payments deposited into their accounts the day after President Joe Biden signed the American Rescue Package. As of Wednesday—nearly a week after the package was signed—the IRS had delivered 90 million payments.
Last year, it took three weeks after Trump signed the CARES Act for the IRS to send out 89.5 million payments.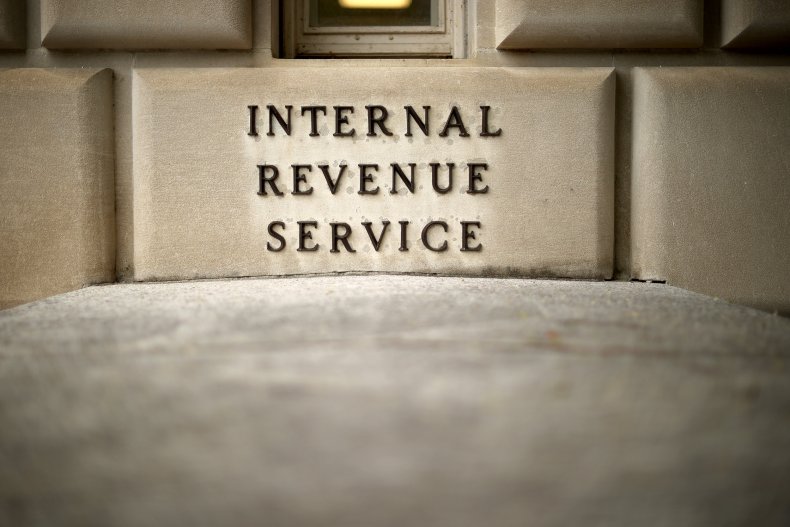 The White House touted the speedy release of funds, sending an email out on Saturday filled with tweets from people who were impressed to have already received a payment.
Some who received their payment early were unable to use it because the official payment date was March 17. The IRS said on Wednesday that everyone who received a payment should be able to access it.
The IRS credited direct deposit for the rapid delivery, saying it allowed the IRS to send them out "remarkably faster" than otherwise would have been possible. Direct deposit accounts for the majority of payments and only 150,000 checks were mailed, according to the agency.
Newsweek reached out to the IRS for comment, but did not receive a response in time for publication.
An individual with an income of under $75,000 would receive $1,400 as part of the American Rescue Plan; joint filers whose income is below $150,000 would get $2,800. An additional $1,400 was allocated for eligible dependents of all ages, which will be sent to the taxpayer who claims them on their return.
It's the largest sum of money that people are set to receive. However, it comes with the tradeoff that some people who received the first two payments won't receive a third one. Instead of cutting off payments completely at $99,000 for individuals, the third round completely phases out payments for individuals with incomes over $80,000.
On Monday, Biden said the goal was to have 100 million checks in people's pockets, including direct deposits, in the next 10 days. He called it "real progress," but acknowledged there was more work to be done.
"By the time all the money is distributed, 85 percent of American households will have gotten a $1,400 rescue checks," Biden said.
As was the case with the CARES Act, taxpayers can track their payment using the "Get My Payment" tool on the IRS website.