Even Without Fourth Stimulus Check, Millions of Americans to Receive More Money This Summer
There's still a big question mark surrounding a potential fourth stimulus check, but thanks to the child tax credit, parents around the country will receive more direct payments this summer regardless of whether Congress passes additional relief.
Given the opposition Republicans posed to a third payment, another payment is unlikely to garner enough support in Congress, and it would put added strain on the Internal Revenue Service. The demands of direct payments called into question the IRS' ability to send out expanded Child Tax Credits, but on Wednesday, the agency confirmed payments would start going out in July.
"We will launch [the portal] by July 1 with the absolute best product we are able to put together," IRS Commissioner Charles Rettig said during a Senate Finance Committee on Tuesday. "We might need to adjust that but we are trying to get it as user-friendly as possible."
The July 1 deadline was mandated by the American Rescue Plan, which passed Congress in March. Despite the congressionally imposed start date, Rettig noted that the IRS won't launch the portal for the Child Tax Credit unless it's prepared.
He told the Senate committee he'll update Congress if the IRS won't be ready in time, but reiterated it won't "risk our systems" or open them up to possible fraudsters.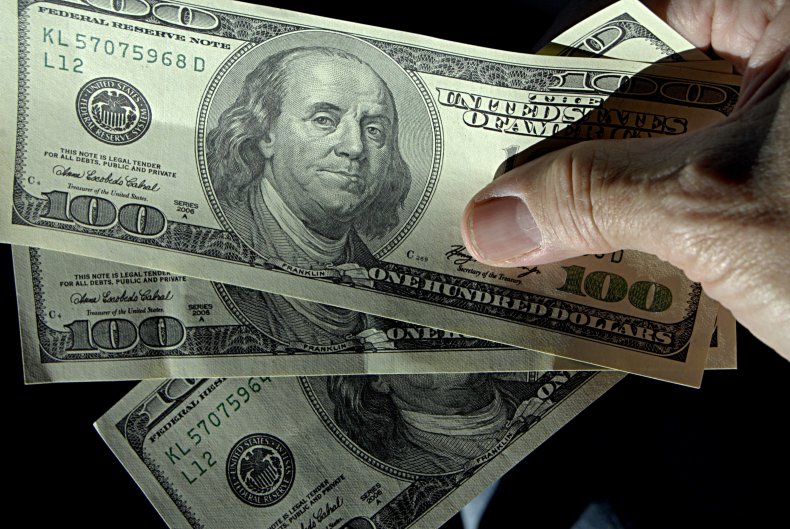 Confirmation that the IRS is on track comes after concerns that the rollout of the third stimulus check and the extended tax filing deadline would hinder the agency's ability to send out payments.
Rettig told the House Ways and Means Committee in March that the same people who are processing taxes and economic impact payments are responsible for developing a Child Tax Credit portal. He noted that he wouldn't have the resources to devote to the portal until the end of tax season, which was pushed from April 15 to May 17.
The American Rescue Plan increased the Child Tax Credit by $1,000 and $1,600 depending on the age of the child. The temporary expansion increases payments to $3,600 for children under 6 and $3,000 for children between the ages of 6 and 17.
To be eligible for the additional credit, joint filers must have an income below $150,000 and individuals must have an adjusted gross income below $75,000.
Along with changing the amount, the American Rescue Plan altered how people receive the refund. Instead of receiving it as a lump sum after a person files their taxes, the IRS will send recurring payments out worth 1/12 of the advance amount.
The package doesn't outline how frequently payments must be sent out, although the hope is that they'll be issued on a monthly basis. Payments will run from July until December, with the other 50 percent being paid when a person files taxes in 2022.
Since it's an advance on what the IRS believes a person should receive, there's a possibility someone could get more than their fair share and have to repay the difference. That won't be an issue for some people, though, and the American Rescue Plan stipulated that individuals with incomes below $40,000 and joint filers with incomes below $60,000 will be exempt from any repayment.
While the American Rescue Plan is a temporary expansion, White House Press Secretary Jen Psaki said in March that President Joe Biden wants to make it "permanent."
"We reduced child poverty, and we reduced poverty in Black communities significantly, just by that act alone," Biden said on Tuesday, in reference to the American Rescue Plan. "One of my objectives is to make those changes permanent."
Those who are set to receive the expanded Child Tax Credit also likely qualified for a third stimulus check, which started being sent out in mid-March. As of Wednesday, the IRS had distributed 159 million economic impact payments and some legislators are pushing for a fourth round.
About 75 Democratic lawmakers support another round of stimulus checks, but without support from the GOP, it could be dead in the water. No Republicans voted in favor of the American Rescue Plan, in part because they believed the relief was too broad, and with the economy on an upward trajectory, it's unlikely they'd support further spending.