Stimulus Check Update: When $1,400 Payment Will Hit Bank Accounts for 2 Million People
The Internal Revenue Service sent out another round of stimulus checks on Friday, but the money won't hit people's bank accounts until next week.
Payments started going out almost immediately after the passage of the American Rescue Plan, a $1.9 trillion relief package that allocated $1,400 direct payments. As of Friday, the IRS has issued 161 million payments in six different rounds, but there's a delay in when payments are sent and when people receive them.
The sixth batch of checks included nearly 2 million payments, according to the IRS, and began processing on Friday. Payments are set to be released to people on April 21, although some may see it in their bank accounts as provisional or pending deposits ahead of that date.
Of the payments that went out on Friday, nearly 700,000 went to individuals who recently filed a tax return, giving the IRS the information they needed to issue the payment. Another 600,000 payments were issued to Social Security beneficiaries and Supplemental Security Income recipients, including people who live overseas.
The American Rescue Plan set people up to receive the largest payment since the start of the pandemic, but the tradeoff is that fewer taxpayers will receive one. While the threshold for the full payment is $75,000 for individuals and $150,000 for joint-filers, the same as the first two rounds, payments phase out significantly faster this time.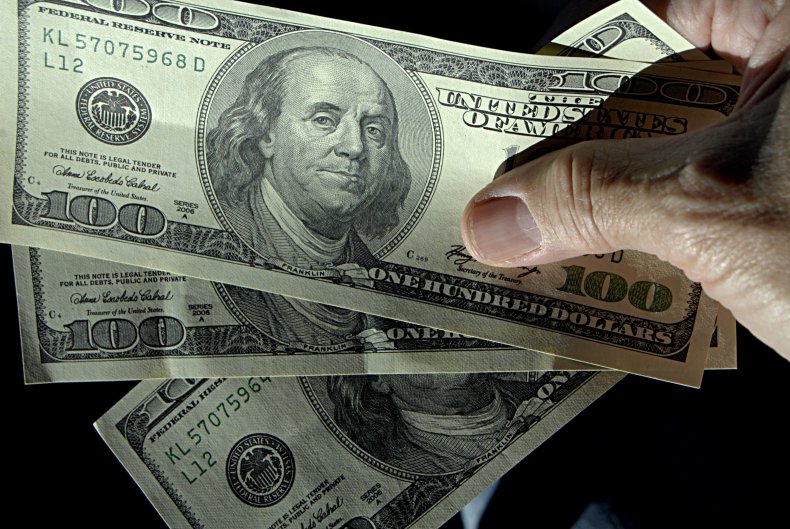 Instead of people receiving a reduced payment as long as they made under $99,000 or $199,000 for joint filers, the third round of reduced payments completely cut off people making over $80,000 or joint filers with incomes above $160,000.
So, if a person hasn't received a payment yet, one possibility is that they will never receive one.
It's also possible that a person may receive two payments. Since the IRS bases payments off of a person's most recent tax return, which could be a 2019 filing, a person may have received a reduced payment that's actually less than what they were owed. If a person had a loss of income or an increase in eligible dependents in 2020, when they file that year's return, the IRS may determine they are eligible for an increased payment.
If that happens after a person already received a third direct payment, the IRS will issue them a supplemental payment, known as a "plus-up" payment, to make up the difference.
Of the nearly 2 million payments that went out on Friday, 700,000 of those were "plus-up" payments.
The IRS continues to urge people to file a 2020 tax return, including those who don't usually have to file, because it could provide the agency the information they need to send out payments.