Congressional lawmakers are "very close" to voting on a second COVID stimulus deal, Senate Minority Leader Chuck Schumer has said, following late-night talks.
Democrat and Republican negotiators had been split over the terms of a proposed $900 billion economic relief package, including the eligibility for stimulus checks.
Speaking to reporters at the Capitol on Saturday night, Schumer (D-NY) said negotiators were "very close, very close" to agreeing a bipartisan package.
"It looks like we'll be able to," he said when asked if leaders would be able to make progress on Sunday. "If things continue on this path and nothing gets in the way, we'll be able to vote tomorrow."
Earlier that night, Schumer highlighted a GOP condition on a limit to the Federal Reserve's emergency lending powers as the "only significant hurdle."
Negotiators have also clashed over the potential value of any stimulus checks to be included in the deal, as well as over who should be entitled to receive them.
The proposed relief package being discussed includes $600 direct payments. Two separate efforts to double that amount were blocked on Friday.
The unlikely political allies of Sen. Bernie Sanders (I-VT) and Sen. Josh Hawley (R-MO) attempted to pass $1,200 payments, similar to those provided under the Coronavirus Aid, Relief, and Economic Security (CARES) Act in March.
The bids were blocked by a single Republican senator, Ron Johnson, who called it a "shotgun approach" and stated that efforts needed to be more targeted.
The first relief package included $1,200 payments for people with an adjusted gross income of $75,000 or less and $2,400 for joint-filers earning up to $150,000.
Whereas the CARES Act included $500 payments for eligible under 17 years old, another round of payments could expand eligibility to all dependents, regardless of age.
While such a change to the definition of a dependent could extend the checks to millions more Americans, a $600 cap for adults would lower the total size of a second stimulus check for tens of millions of families.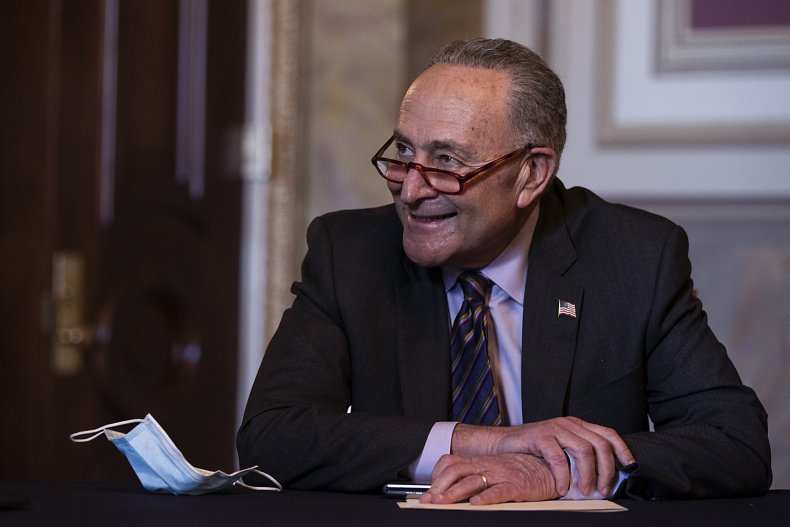 The House is scheduled to come back into session at noon on Sunday, and the Senate resumes at 1 p.m.
If leaders do agree a deal in the coming days, Americans could begin seeing direct payments in their accounts before Christmas.
"For most Americans, these payments will go out really quickly and in a similar timeline to the first round of stimulus checks," said Chantel Boyens, a former Office of Management and Budget official, told CNBC.